Problems With the Most Web Portal Development Companies
The quality of the end result depends on your development service provider. Thus, to build a high-performance web solution, it is important to find the best web portal application development company. However, here are the core challenges with most web portal development companies.
Budget overhead
Exceeding timeframes
Timezone differences
Hidden and unforeseen cost
Expectation and goal mismatch
Miscommunication
Lack of cultural context
Ineffective documentation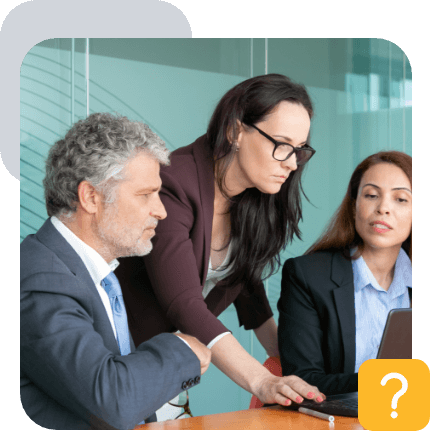 Want to Build a Cost-effective Custom Web Portal?
Let's talk. Get your idea validated and start developing robust, scalable, and high-performing web portal solutions with bespoke web portal development cost.
How Monocubed Can Help
Monocubed is a custom web portal development company in Canada, offering a business-driven solution as per your requirement. From selecting the right technology to following the right action plan, we take care of everything. Hiring us you get a customized web-based portal development with advanced dashboards and data management. Here are the reasons to choose us.
30-min
free consultation
Protect your idea
Experienced
web portal developers
100% data
security
Constant
feedback cycle
Regular updates
Complete
transparency
Quality assurance
90-days
maintenance support
Our Web Portal Development Services
B2B Web Portal Development
Want a web app with unique functionalities? Looking to increase sales and expand business to the new market? Monocubed offers customized B2B web portal development with cutting-edge technology. From order tracking and price calculation to invoicing, payment, and status, Monocubed brings your idea to life.
B2C Portal Development
A potent B2C portal development company boosts your online presence by developing a user-friendly interface, fast browsing speed, and easy navigation. Based on your business needs, our experienced developers develop a reliable web platform to increase your business efficiency.
Have an idea? Looking for a web portal development consulting company? Being one of the leading web portal development companies in Canada, we offer B2B and B2C web portal development services to validate your idea and create a roadmap to achieve business goals.
Enterprise Web Portal Development
Avail our enterprise web portal development services to build secure, scalable, and stable solutions. Providing high-end web portal software development is what our experienced developers aim to automate your business processes and streamline information delivery by creating a data-driven solution. Let's talk to discuss your idea.
Portal Modernization
Need to migrate your portal from old technology to a new one? Hire our web developers who have experience in refactoring the code, without affecting the signature functionality. Connect with us for your end-to-end migration needs.
Portal Integration
Our team will embed your web platform seamlessly with your internal system including ERPs, CRMs, POS, or third-party modules. If you hire our developer, you get an integration service with no data loss and high security.
Our Technology Stack
You need to choose the right technology stack to get your project off the ground successfully. Different industries require different types of website design and varied functionalities. Our web developers have experience in using multiple technological solutions to build custom web portal solutions. Here are some of the technological solutions we use for design and development.
Languages
PHP
Ruby
JavaScript
HTML
GoLang
TypeScript
C#
Python
Frameworks
Yii2
Ruby on Rails
React
Angular
Vue
CodeIgniter
Laravel
.NET
Database
MongoDB
MySQL
PostgreSQL
Redis
CMS
WordPress
Drupal
Joomla
Magento
Server
Apache HTTP Server
LiteSpeed
Nginx
Want to Build a Web Portal for Your Business?
Let's talk and discuss your requirements. We have experience in developing custom web portal solutions that drive digital transformation.
Check Out Our Recent Work
Do not believe our words. Believe in our work. Our team has worked on a few exciting projects with different web technologies and requirements over the years. Check out our portfolio of recent web development clients.
What Our Clients Say About Us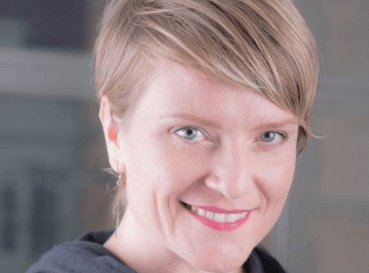 Singing Telegrams App
USA
Heather Atles (CEO at Atles Revelry)
The development team delivered the impressive Singing Telegrams web app, incorporating exceptional features such as telegram's portfolio integration with photos and videos, auto-synchronization with Google Calendar, one-to-one chat feature, easy booking and cancellation for clients and a stripe payment system. We are extremely pleased with the progress of the project and satisfied with a job well done.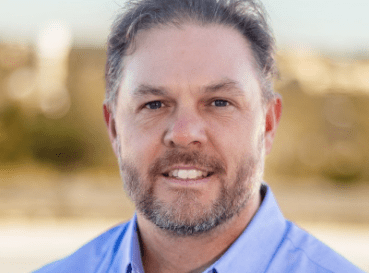 Roman Malone (President at E. Cornell Malone Corp)
The team was well versed with our requirements and developed a web-based solution to manage our sales, production and overall project management. They were very attentive and responsive to any changes we required. The web platform has standardized our way of working. Our sales team is now delivering more accurate estimates and project proposals.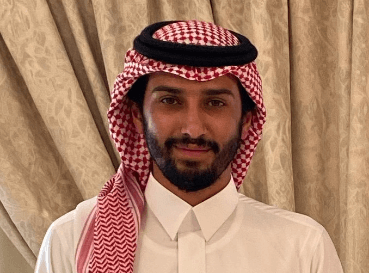 Abdulwahab Aleisa (GM of Sayyar trading)
Always available to answer any questions. Very knowledgeable about the services they provide, and results-oriented!. Would recommend to anyone! It's always a pleasure to work with their development team.
Industries We Serve
Being one of the leading web development companies in Canada, we have expertise of developing web portal solution for different industrial niches. Check out the below industrial domain to know our experience in web portal development.
eCommerce Portal
Looking for an eCommerce portal development? Want to reduce manual data management? Get your eCommerce portals developed today from us with the latest technology. We develop secured and scalable eCommerce portals, enabling you to expand your business.
Education
Looking to develop an eLearning web portal? Our developers have experience developing custom eLearning portals with features like social learning, messaging, video & audio streaming, and VOIP. Develop a user-friendly and feature-rich solution by hiring us.
Healthcare
Streamline the hospital management process like scheduling doctor appointments, and patient management. With a rich experience in healthcare customer portal development, we develop a custom solution that improves clinical and administrative operations.
Travel
Do you want a web portal for travel booking? Revolutionize your travel business with our customized travel portal development solution. If you want a solution for navigation, booking, or transportation management, get in touch.
Food and Drink
Need a web portal for your restaurant? Want to manage order tracking, food delivery, operations, and databases with ease? Connect with us to develop a solution that automates the order management and food operation process with a secured payment gateway.
Finance and Banking
Looking for a web portal development firm for financial firms? Want to develop a fintech solution to provide a digital experience? Automate various finance department operations, send and receive payments from different sources, and deliver personalized services that match your customer's needs.
Logistics and Transportation
Whether you are looking for a vehicle tracking system, fleet solution, or inventory management system, we have experienced developers who deliver high-end solutions with amazing features. Contact us to build an easy-to-use solution.
Media and Entertainment
With our experience in streamlining OTT solution development, social networking portals, and real-time streaming solutions, we develop custom web solutions. Contact us with your web portal idea, we will help you to develop media and entertainment web solutions.
Real-estate
Want to develop a custom platform for property owners, buyers, and agents? Monocubed is the top tier real estate portal development company that creates a portal including real-time listing notifications, facilitates leads with email alerts, and markets your business to right channels.
Want to Build a Custom Web Solution for Your Business?
Get a scalable and stable web solution customized per your business needs. Talk to our web development consultants for free.
Our Web Portal Development Process
Our web development team includes dedicated web portal developers, web designers, QA specialists, and experienced project managers. Web portal development steps are easy to implement and over the years, Monocubed team has created a web development lifecycle that ensures the optimal uses of our resources and your budget.
01
Understanding Your Goals
Get an understanding of your business
Know your challenges
Collect your requirements
02
Research and Analysis
Validate your idea
Identity the competitors
Create a strategy to move further
03
Wireframing and Designing
Create a wireframe to understand navigation
Design splash screens, login, and sample screens
Use Adobe XD for appealing interface
04
Coding and Development
Coding the frontend and backend
Creating the database structure
Adding additional features
05
Quality Assurance
Write the test cases
Conducting QA tests
Ensures app runs smoothly
06
Launch & Maintenance
Deploying on servers
Tracking customer satisfaction
3 months of technical assistance
Frequently Asked Questions About Custom Web Portal Development