Custom
Invoice And Estimate

Software Solution

InvoiceOwl is an online estimate and invoice-generating web app that helps small businesses, contractors and freelancers to create professional invoices in a minute.
How
InvoiceOwl

Helps Small Businesses and Contractors
If you are working as a contractor, this is how InvoiceOwl can help you:
As a contractor, when you are done with your tasks on-site, InvoiceOwl helps you generate custom invoices on the go in a minute. InvoiceOwl is available on Android, iOS, and the web. So you can use any of these platforms to generate your estimates and invoices.
InvoiceOwl helps you to securely store all your invoices on the cloud. This makes it easier for you to find, track, and get reminders for any invoices automatically.
When you are done with your tasks on-site, you can use InvoiceOwl to request and accept online payment. Accept payment faster with multiple payment options like Apple Pay, Google Pay, or credit card.
InvoiceOwl allows you to take the sign of your customers using its unique eSign feature. This makes the entire invoice-creating process pen and paper-free.
Challenges Faced by Our Client
Our client is the owner of an HVAC service-providing company.
He was facing these challenges in his organization:
He was unable to track the number of tasks completed by his team members. He had to track everything on the paper, and maintaining these logs on the paper was a time-consuming task. He wanted to create an eco-friendly solution that reduces paperwork.
There was no centralized and automatic cloud system to track invoices amount added by his team members. He wanted to create a centralized system where he can store, track, and find all invoices created by his team members from anywhere in the world.
As there was no digitalization of the system, he had to spend a lot of time calculating and generating monthly, quarterly, and yearly reports.
He was manually tracking all the due payments of the clients. He wanted an automatic system which can speed up the payment cycle, and give him a reminder about all the due payments.
He wanted to maintain a kind of relationship with his clients which can repeat customers for choosing his service again. For that, he needed software which sends customized greetings and asks for a review after completion of service.
InvoiceOwl: Online Estimates and Invoices Generating Software
Get the look and feel of the InvoiceOwl solution with these quick visuals.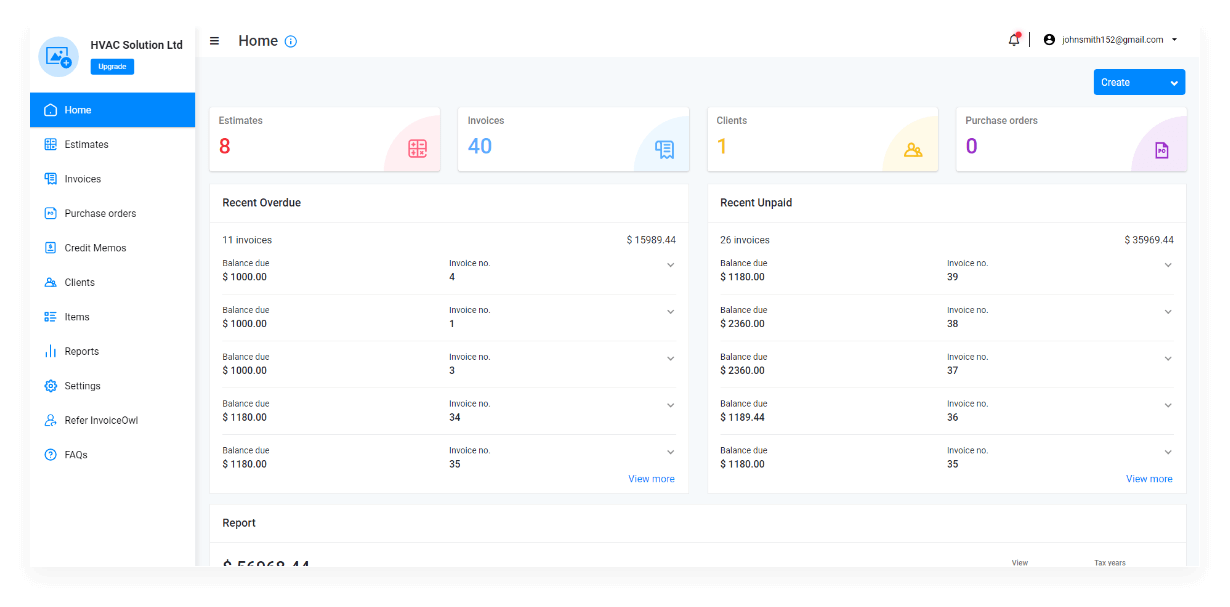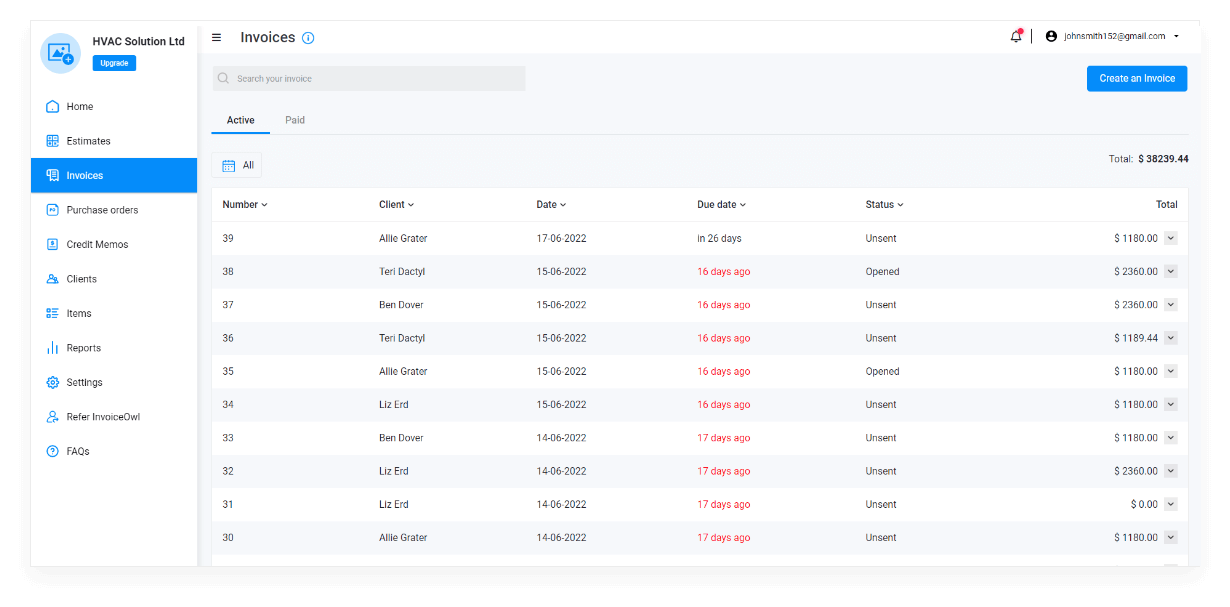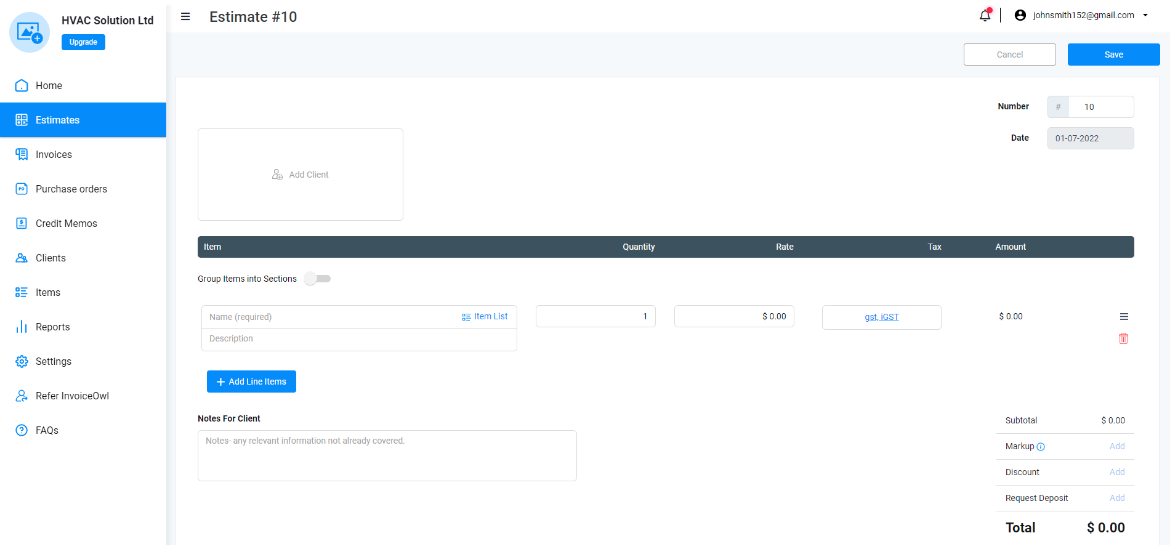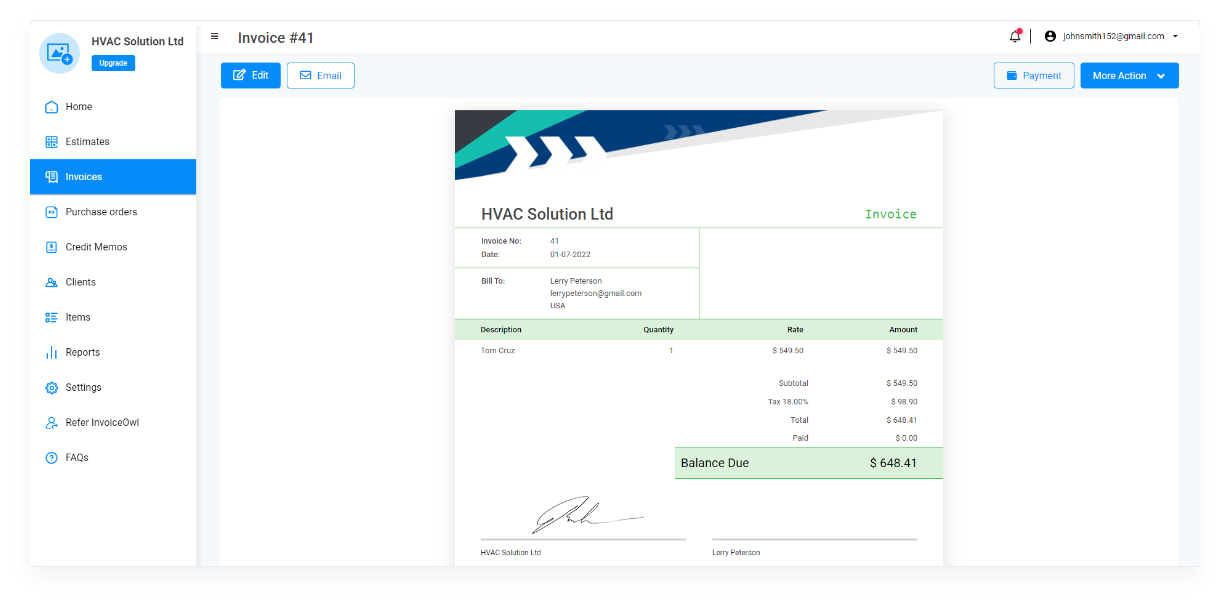 Want to Build a Custom Web Solution?
Let's talk. We have experience in developing custom solutions. Contact us now and start developing your custom web app to optimize your business operations.
Want to Hire Experienced Web Developers?