Custom
Salon Management Software

To Automate Hair Salon Businesses

Salon CRM is a web-based all-in-one customer relationship management (CRM) solution to manage customers, salon owners, products, and licenses.
How the
Salon CRM

Benefits Our Client
Our team built an all-in-one salon booking software solution suitable for beauty salons, barbers shops, and nail shops. The beauty of this cloud-based salon management system is that it transforms your computer into a fully functional web and mobile responsive CRM for salon owners and customers. Here are the benefits for salon owners.
Attractive and powerful dashboard

design helps salon owners to manage their business with clarity and increase their productivity by 2x
The software is integrated with

EFTPOS creating a secured layer,

ensuring optimum level of security and privacy
Easier to

manage the booking of clients

as the Salon CRM is integrated with customer app, which helps to maintain the flow of the customers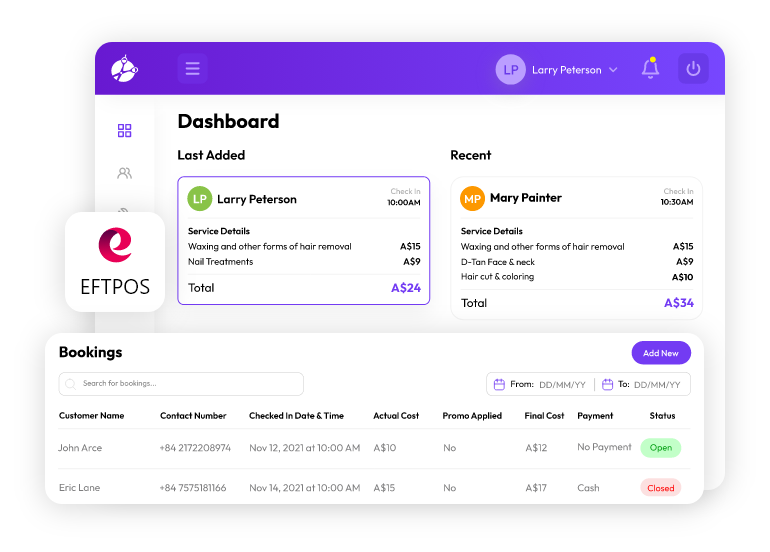 The Challenges Faced By the Salon Business Owner
Here are the challenges faced by the salon business owners prior to using Salon CRM.
When our client initially started the salon business, he faced challenges in appointment scheduling, client data management, inventory management, and payment processing. A solution was required to manage the entire salon business management. Even, salon owners were required to hire accountants and managers to handle their business before.
Payment processing is the core part of any business, especially when there is a need to manage daily transactions. Before developing salon management, it was challenging to handle and manage multiple transactions. Even security was a major concern as well.
Another challenge was business scalability, when the Salon CRM didn't exist, it was challenging for the client to grow from 10 customers to 100. Because there was no platform to manage the business operations. The entire business management was being managed offline, literally on paper.
Salon CRM: Our Salon Customer Relationship Management Solution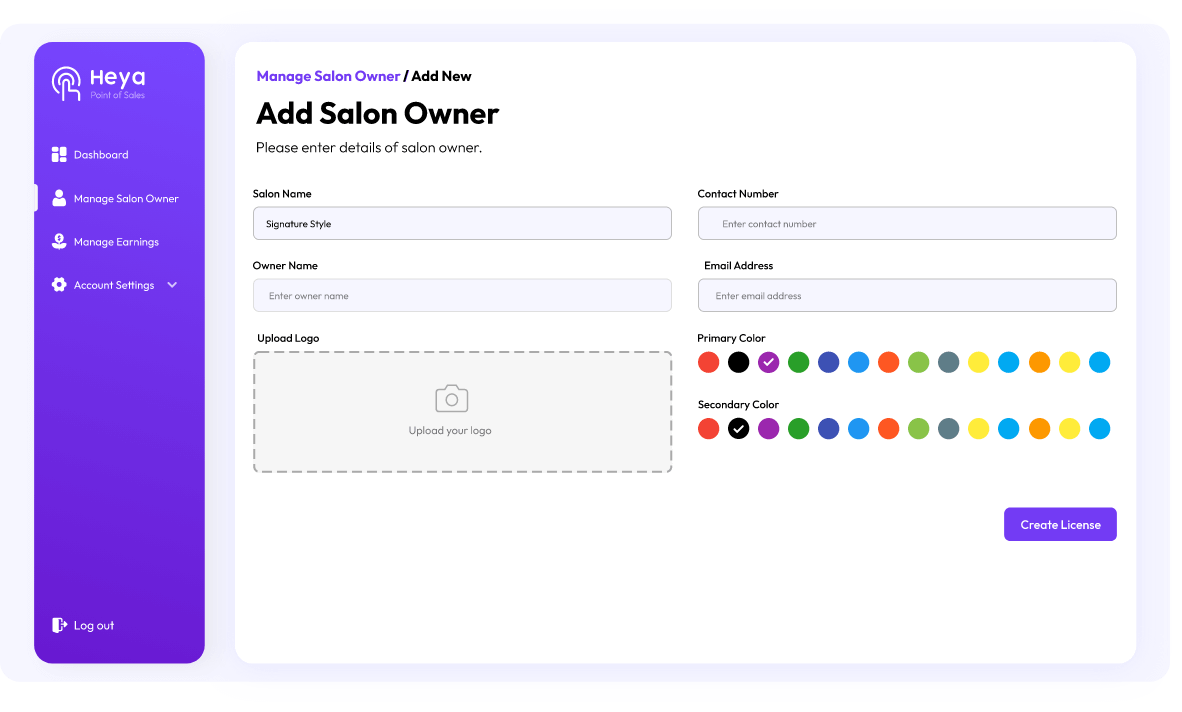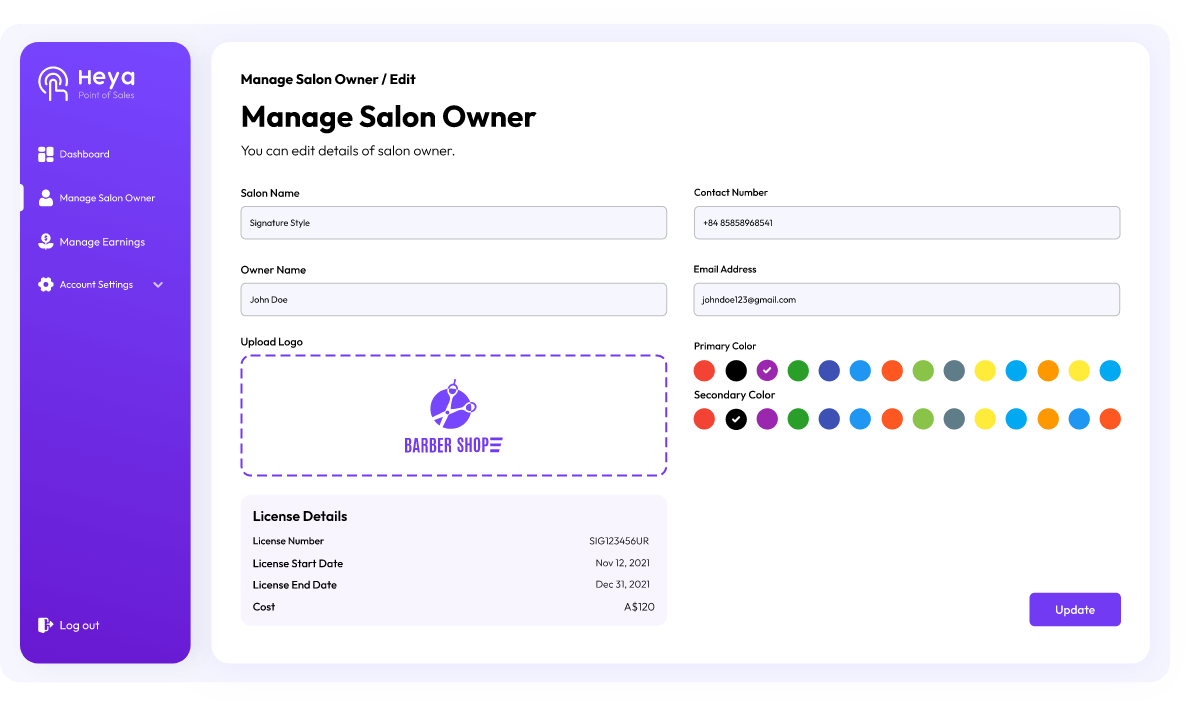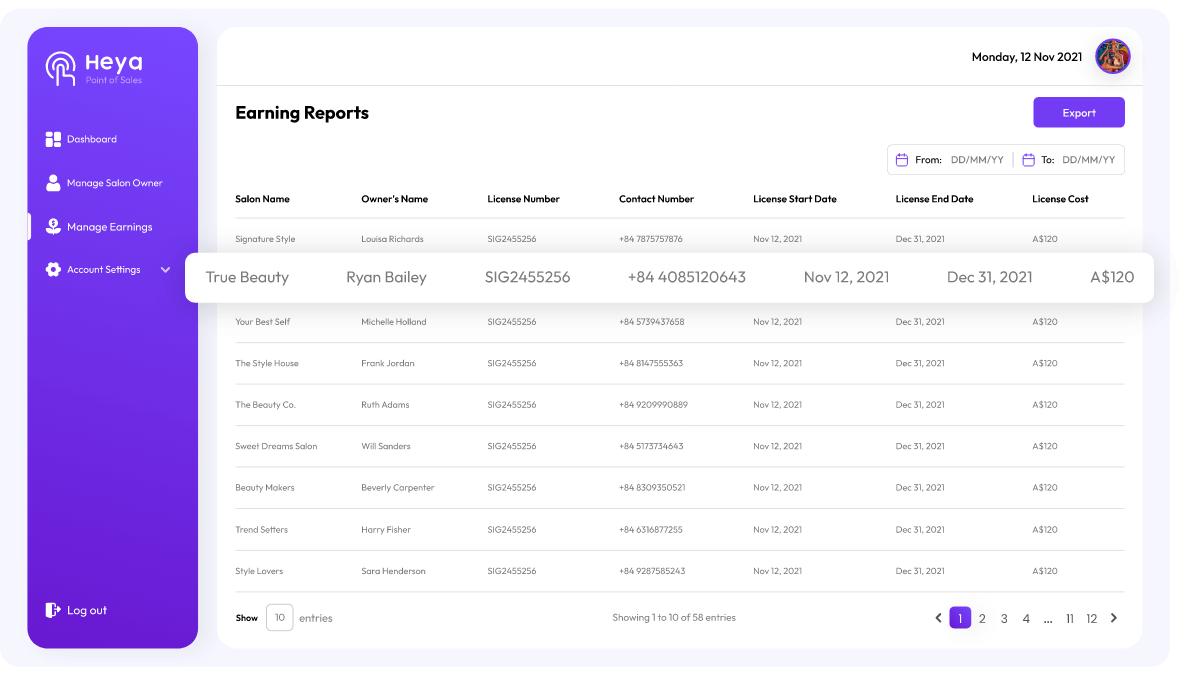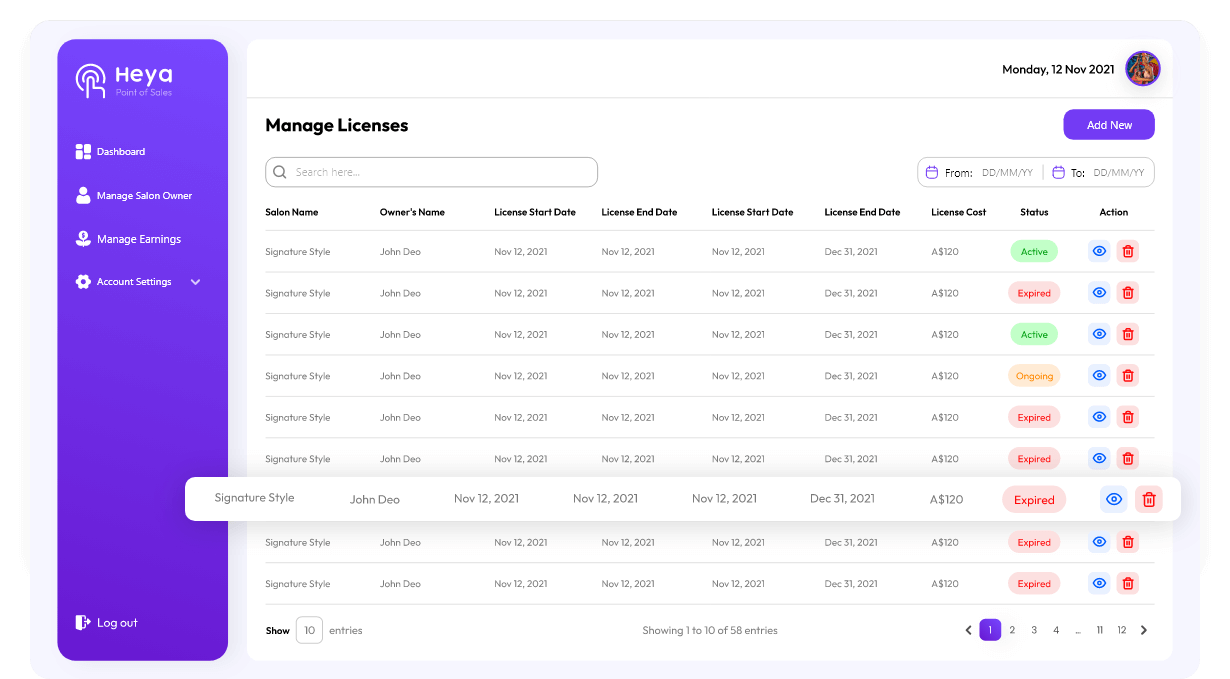 Technologies That Powers Salon CRM
Choosing the right tech stack is essential to developing a scalable web solution. Our web developers have carefully picked the right technologies and tools which are perfect for this project.
Features of Salon CRM for Salon Owners
Every feature of Salon CRM is crafted to solve business complexities in mind. Just log in and start managing your business. It is that simple.
Manage Salon Products and Services
Be worry-free when it comes to managing products and services. Easily add products and services in one place. Make it easier for the customers to enter exact charges into the system and at the checkout page as well.
Manage Bookings
Handle your customer booking easily with the Salon CRM. Directly access all the bookings from customers that are included in the store. Even, make changes to any booking, easily add or remove services clients have signed up for, and update the price in real-time.
Manage Reviews and Promotions
Offering discounts is a great way to attract new clients and keep older ones. But how do you manage promotions and discounts? Create and apply promotions with our POS. Make a code for a coupon and give the best offers to your customers.
Advanced Report Management
Being a salon owner, you will surely get this question, how well is my business doing? The answer lies in earning reports. By simply checking the reports and payment history, you will be able to manage earnings and spending in one go.
Want to Build a CRM Solution for Your Personal Care Business?
Talk to us. We have experience in building more than 50 custom web solutions for varieties of industries. Contact us today and discuss your idea with our professional software consultant.
Want to Hire Experienced Web Developers?