Our Goal
Monocubed aims to make it easier for entrepreneurs and businesses to build their web applications along with front-end as well as backend web development. Our vision is to provide the most flexible, scalable, and real-time web applications that perform outstandingly.
We, at Monocubed, help maximum clients with the best digital solutions using technical knowledge, our experts having to help businesses to achieve the objectives effectively and efficiently. Our web-based approach makes us focus on your specific business requirements and strategize the web development strategy from a scrap business idea to a successful web application using standard web development platforms such as WordPress, Node JS, React JS, Ruby on Rails, CodeIgniter, and AngularJS.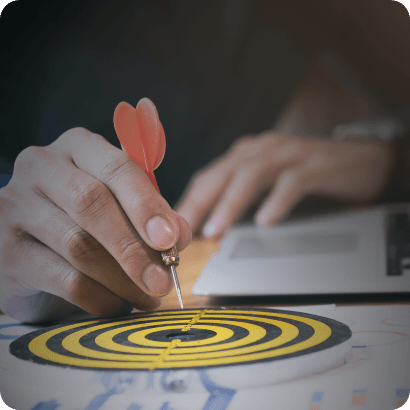 Our Development Approach
Our development approach is easy and effective. We split the process into the following six steps:
1
Ideation
Understanding your goals and requirements is the most crucial step of our development process. At this step, we work with you to decide the 'what,' 'when,' and 'how,' setting tangible priorities and a smooth workflow.
2
Research
We create user stories, narratives, and a product map based on our market research. This, along with cost estimation and resource allocation, will help us convert your vision into a high-functioning product.
3
Design
Our expert team of UI/UX designers will work on an elegant, professional, easy-to-use UI-UX design. We believe simplicity is the key to well-designed applications.
4
Our developers code meticulously to build a sophisticated application. Although time-consuming, requiring multiple demos and trial runs, this stage ensures we meet your expectations.
5
Test & Deploy
Our quality assurance team uses multiple testing methodologies to make sure that you receive top-quality software solutions. After undergoing several tests, the application, along with any additional updates, gets deployed to your servers.
6
Maintenance
Assisting you in a seamless product launch, we extend our full support even after the completion of the project. Our tech team provides maintenance support for an additional 90 days to this end for any technical issues that may arise.