Why Do Enterprises Need Full Stack Development Services
Do you want to speed up your business growth? Monocubed is here with a team of full-stack web developers to help you achieve that momentum. Our skilled full-stack developers have extensive knowledge and experience to create dynamic web pages for your business.
Agile Development
Perfect Quality Analysis
Full Stack CMS Development
Flexible Engagement Models
High Performance
Streamlines The Process
Absolute Ownership of Solution
Quick Troubleshooting Throughout the Project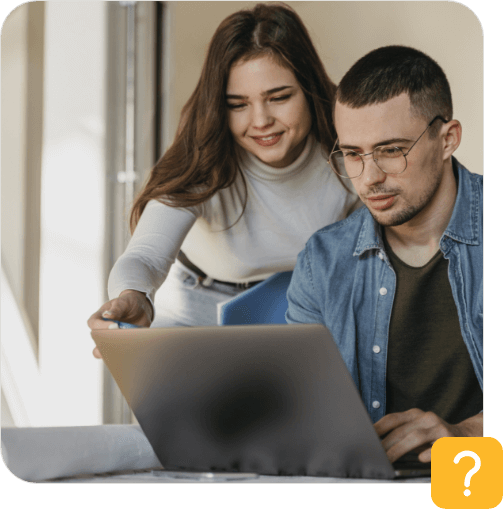 Need Full-stack Web Development Services?
Partner with Monocubed and hire full-stack developers based on your development project requirements.
Why Choose Monocubed to Hire Full Stack Developers?
If you are looking for senior or experienced full stack developers then Monocubed is the place. We build teams with top project managers, full stack developers, and designers, from our pool of talented full stack developer teams, customized to fit your business needs. Each member is selected for subject matter expertise with their years of experience.
30-minute
free consultation
Fully Signed
NDA
Experienced full stack
developers
100% data security
Constant feedback cycle
Regular
updates
Transparent
pricing
Quality assurance
90-day
maintenance support
Our Full Stack Web Development Services
Do you want to develop a web solution that has the fastest turnaround time? Partner with us to develop trendy and feature-rich responsive full-stack web applications. We use the latest stack and have served several brands as per their specific needs.
Already have a project idea? Need the right guidance to proceed further? Contact us. Being a leading full-stack development consulting service provider, we validate your idea and identify the shortcomings in your project. Want to have a quick call with us? Let's talk.
MEAN Development
Are you looking to build flexible software applications? Monocubed provides full-stack development services that offer flexibility. MEAN stack ensures the website is flexible and secure by using both frontend and backend frameworks to get high traffic and make it scalable to access data.
MERN Development
Want a highly-efficient custom web development solution? Get the server-side web framework and JS server platform with our MERN stack developers. Develop web applications for your business with our MERN experts.
MEVN Development
Want to reach more customers with the best design and functions? MEVN is an open-source JS software stack that effectively designs the frontend and backend development to improve the functionality of the website. Partner with Monocubed to get the best MEVN developers for your project.
DevOps Development
Monocubed has experienced developers that use a combination of tools and practices for app development. With DevOps, our full-stack developers deliver high-speed services. DevOps enables our developers to offer reliability, security, scalability, and regular updates.
Want to upgrade your website to the latest RoR? Ruby on Rails is one of the best programming languages for web development based on MVC patterns. We at Monocubed provide this perfect full-stack solution to cope with major development challenges.
Our Technology Stack
We have expertise in using these technologies. According to your business needs, we leverage our full-stack developer experts to develop a high-performing web app for enterprises.
Languages
PHP
JavaScript
HTML
CSS
Python
Frameworks
jQuery
Ruby on Rails
React
Express
Django
MongoDB
Nodejs
Server
Apache HTTP Server
LiteSpeed
Nginx
Are You Looking For Full Stack Developers?
No worries. We will help you with the best full-stack web developers who can help you with robust web solutions for your business.
Check Out Our Recent Work
"Designing success through creative full stack development."
We are a professional full-stack website design and development company with a rich portfolio of developing various websites. With front-end web development and back-end development, our senior full stack developers have created the finest websites on multiple servers following strict protocols. Have a look at the best ones from our portfolio.
And Now a Word From Our Esteemed Clients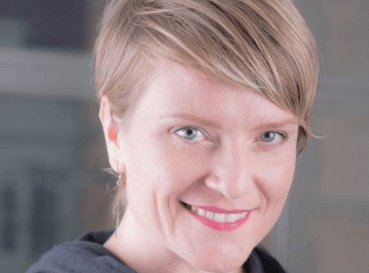 Singing Telegrams App
USA
Heather Atles (CEO at Atles Revelry)
The development team delivered the impressive Singing Telegrams web app, incorporating exceptional features such as telegram's portfolio integration with photos and videos, auto-synchronization with Google Calendar, one-to-one chat feature, easy booking and cancellation for clients and a stripe payment system. We are extremely pleased with the progress of the project and satisfied with a job well done.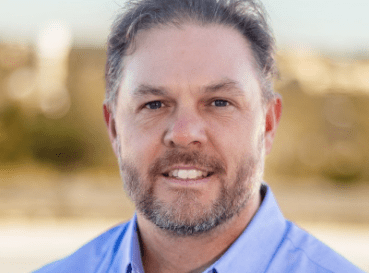 Roman Malone (President at E. Cornell Malone Corp)
The team was well versed with our requirements and developed a web-based solution to manage our sales, production and overall project management. They were very attentive and responsive to any changes we required. The web platform has standardized our way of working. Our sales team is now delivering more accurate estimates and project proposals.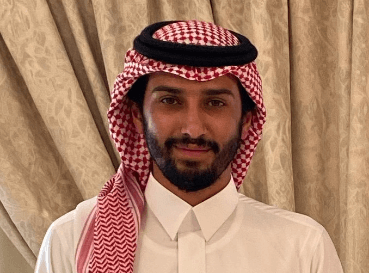 Abdulwahab Aleisa (GM of Sayyar trading)
Always available to answer any questions. Very knowledgeable about the services they provide, and results-oriented!. Would recommend to anyone! It's always a pleasure to work with their development team.
Industries We Serve
Real-estate
Want to build a real estate software solution? Monocubed is here with a full stack development solution to give your business a boost with hassle-free property listing, buy-sell portal, auction program, CRM, tenant management, and much more.
Healthcare
Are you looking for a telehealth platform to connect with patients instantly? Monocubed provides a web solution like Telesight which is fully encrypted and HIPPA compliant. Help your patients with better care with our full stack development services.
eCommerce
How would you like to reach out to a larger audience? Well, Monocubed has the best experience in developing eCommerce platforms like Amazon. The development services are the best to enhance your business.
Education
Why provide students with less knowledge when you can build a full stack development web app full of educational information? Monocubed is here to add a feather to your business with edtech web solutions developed with advanced technologies to provide education on machine learning, technologies, and data science.
Travel
Want to create a travel solution to ease booking management? Stop managing the data manually and switch to a digital platform. People like visuals more than texts like YouTube videos and images attract more attention. Monocubed is the best full-stack development company that can build customized websites.
Food and Drink
Looking for a web solution to start an e-restaurant? Well, Monocubed has a digitized solution for every industry. Give your food lovers an exclusive experience with an online experience. We will discuss the development services we offer and deliver the best quality.
Want To Develop a Web Solution For Your Business?
Partner with Monocubed to get top-quality website development services as per your customized needs.
Our Full Stack Web Development Process
At Monocubed, we strive to deliver the best quality web solutions that enhance every business and industry. When it comes to coding and designing, our developers strategically plan for impeccable technical performance optimized for conversions. This is the process we follow in our custom full-stack web app development.
01
Define the Project
Discussing the project requirements
Understanding your vision and goals
Explaining the full stack development process
Discussing the estimated cost
02
Full Stack Design
Deciding the visual content and graphic design as per target audience
Creating wireframes for the overall pages
UI design with static mockups
Prototype version of approved UI to check how live site would work
03
Full Stack Web Development
Proceeding with end-to-end development
Creating tech specification document
Defining technologies, functionalities, and integrations
Reviewing full stack tech used before testing
04
Testing
Conducting functional and non-functional tests
Testing to check usability, compatibility, and performance
100% bug-free before launching the website
Ensuring the QA checklist is ready for admin, and users.
05
Web Solution Deployment
Deploying on client's server
Run-through last time before launch
Getting the final approval from the client
Ship the website using FTP
06
Maintenance and Support
Promising 90-day support post-launch
Testing after launch to identify bugs
Improving usability
Monitoring new updates
Frequently Asked Questions About Full Stack Web Development