Umego:
Social Experience

Platform

Umego is a web-based social experience platform that connects people in Hong Kong, having similar interests in the different activities such as yoga, coffee brewing, and cycling.
How
Umego

Helps its Users
Umego aims to enhance the online social experience. To make this platform fast and secure, the Yii2 framework is used. One of the highlighting features of this web solution is 'Umego experiences' where users share experiences with others based on their interests.
Here are the top benefits this web solution offers.
Book for different activities (also known as 'experiences') and enjoy them with like-minded people. The combination of the Yii2 framework and Stripe payment gateway takes this web solution to the next security level
Different features such as wishlist, and features enhances the user experience of users and help to increase conversions
Purchase and instantly activate vouchers directly from your email inbox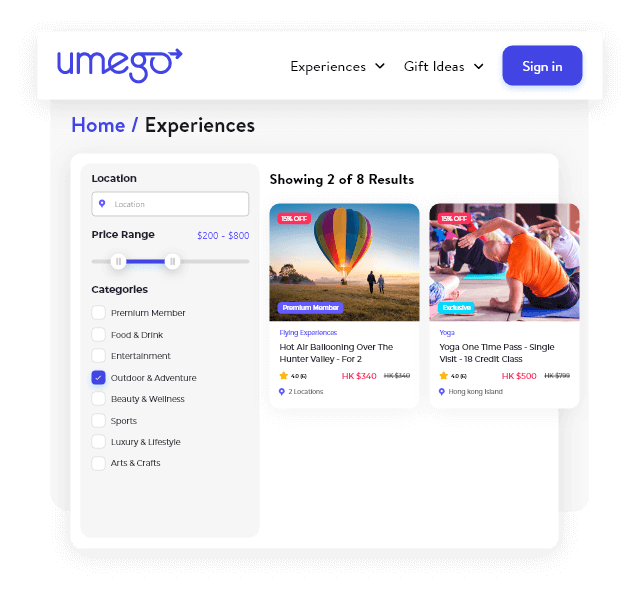 The Challenges Faced By a Client
Our client wanted to build a solution to explore new places and activities with new people. But not like the other dating apps. Here are the challenges that our client addressed
In Hong Kong, there was no web-based social experience platform connecting people with similar interests in different activities. So he wanted to create one such platform.
On the top dating solutions, he had observed a challenge of fake profiles issue. He wanted a web portal where all the profiles are verified to make the overall user experience safe and secure.
Umego – An Ultimate Social Experience Platform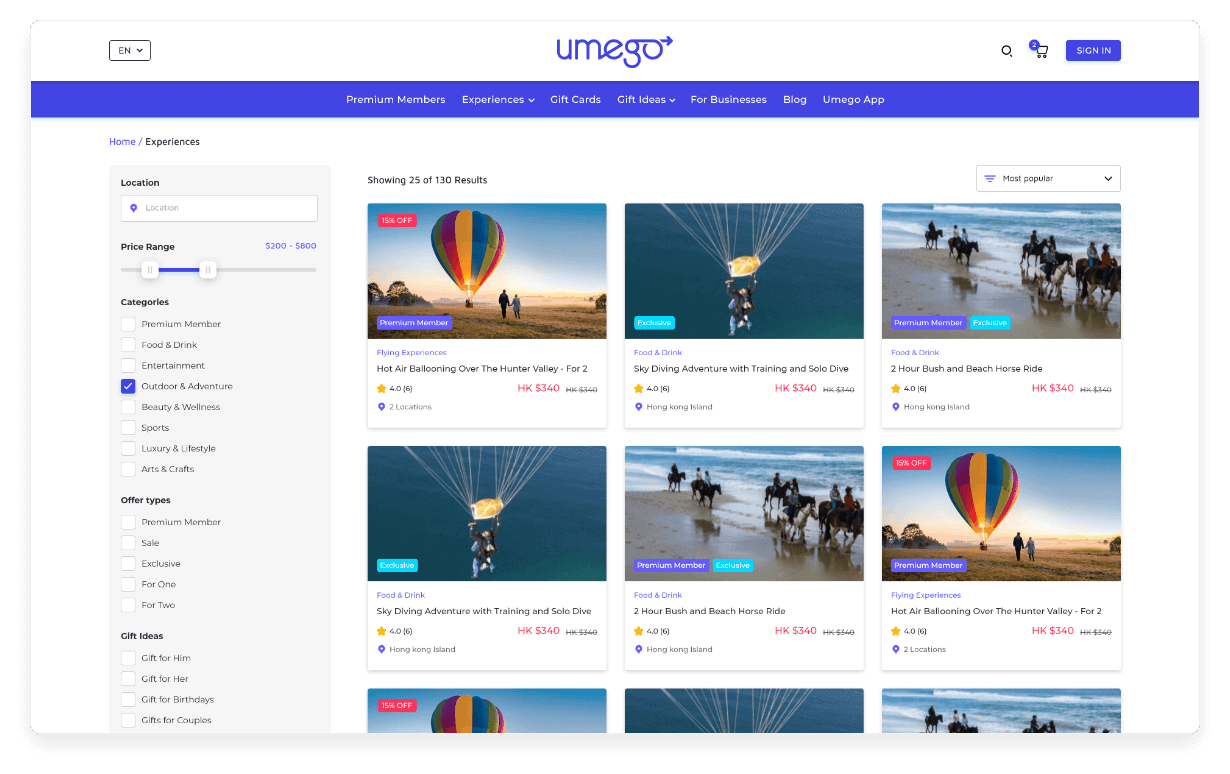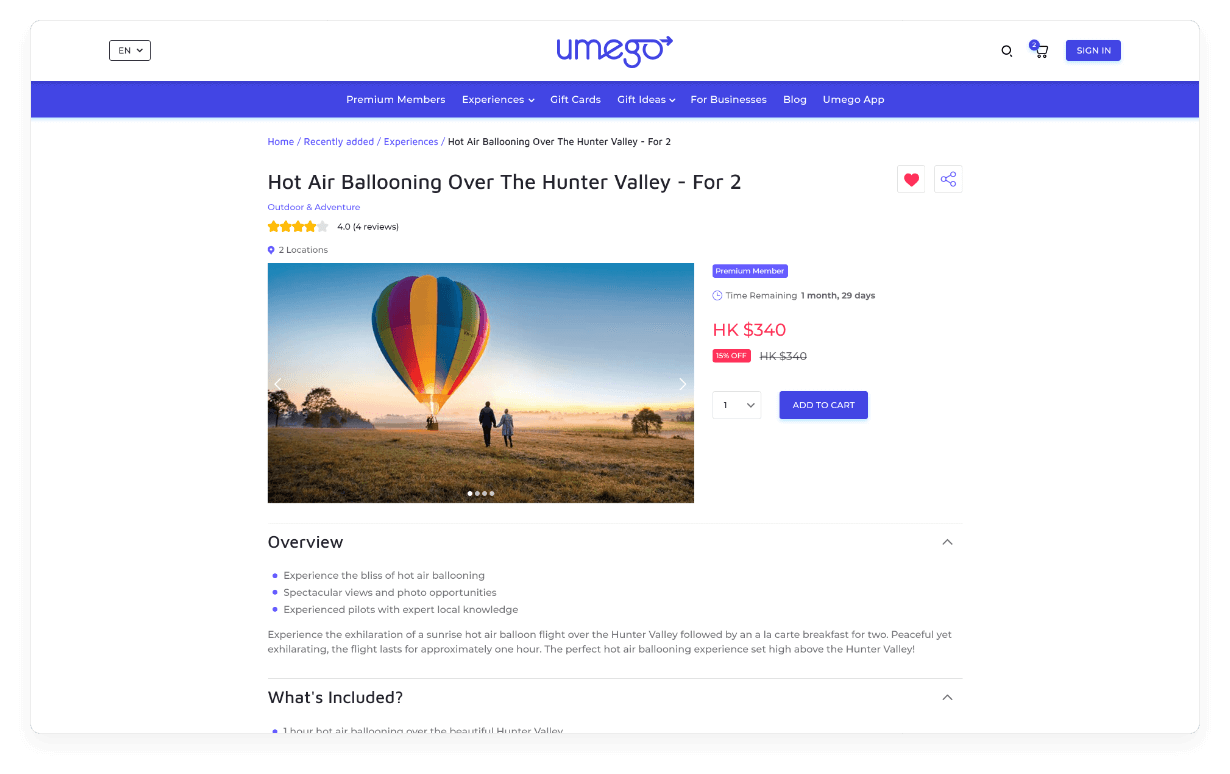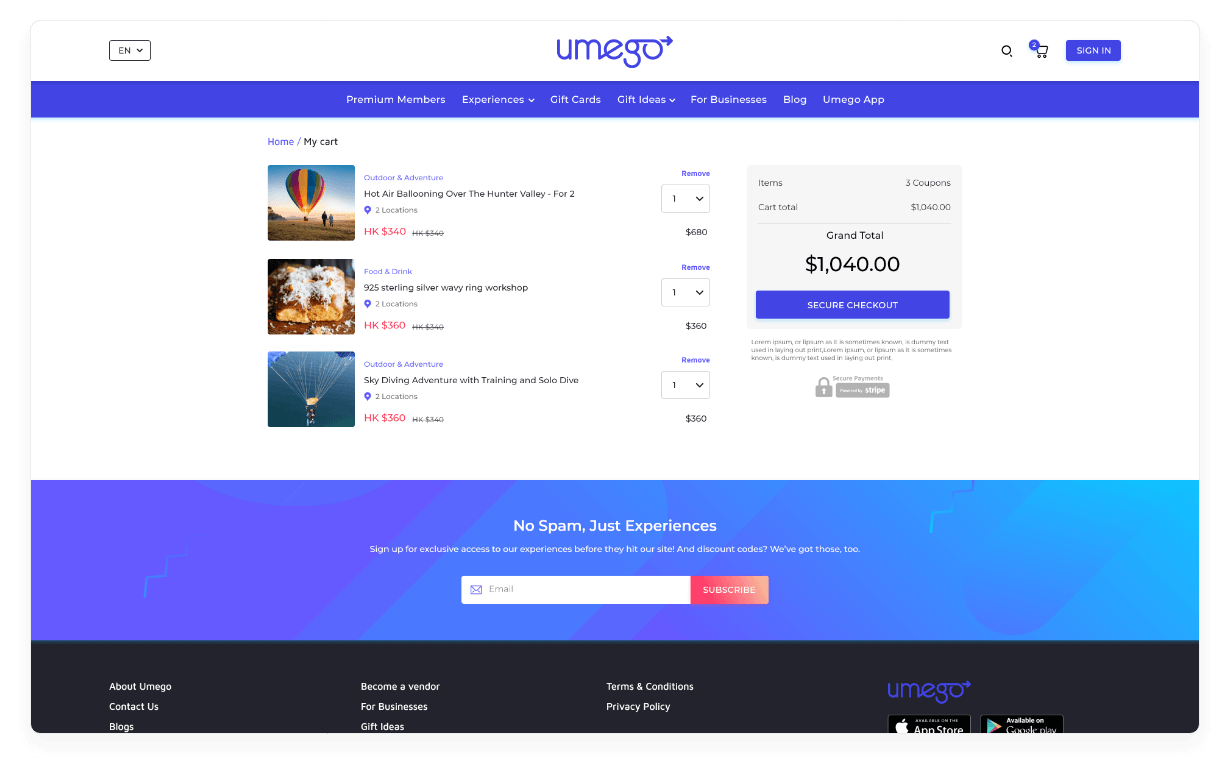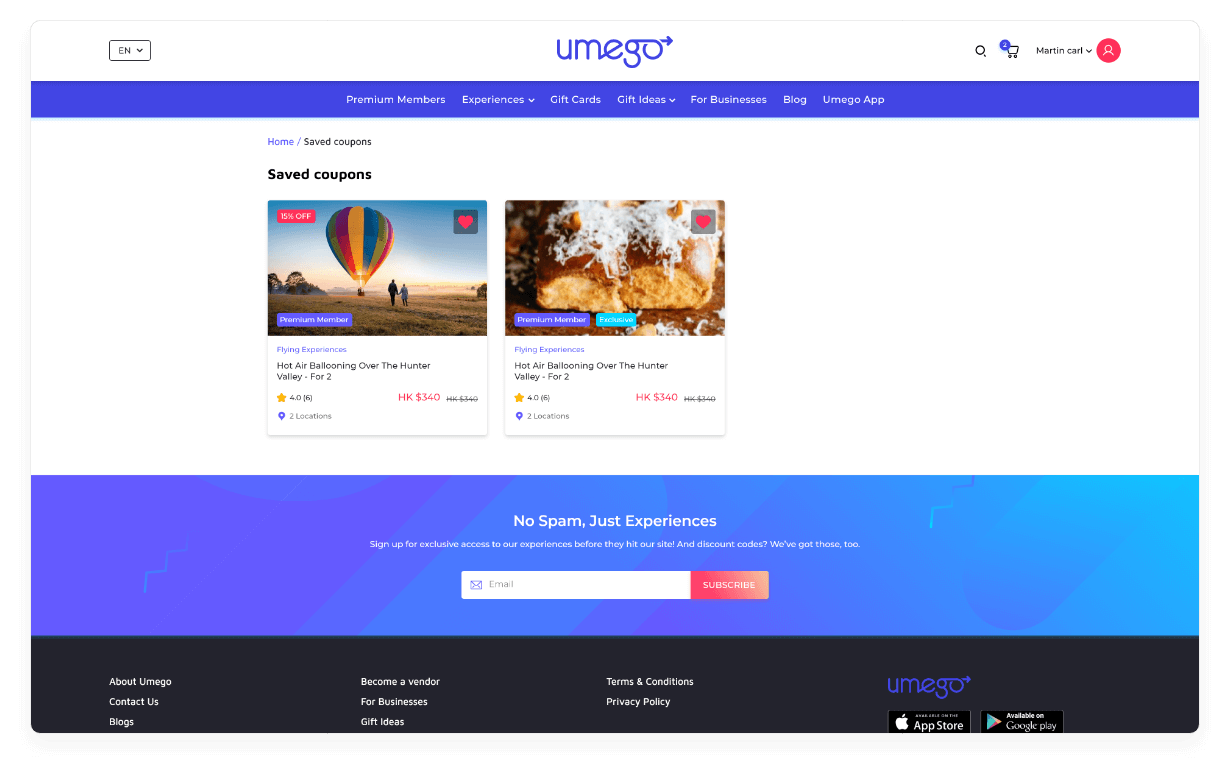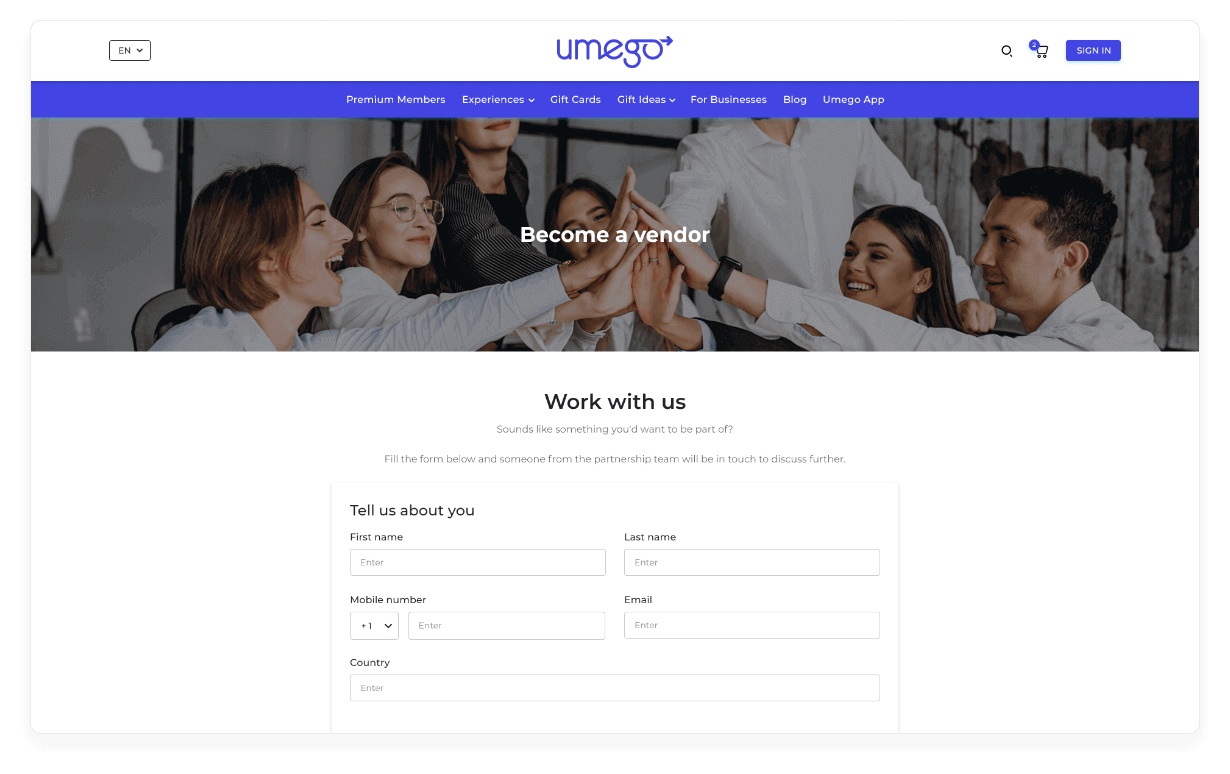 Want to Build a Custom Web Solution?
Let's talk. We have experience in developing custom solutions. Contact us now and develop your custom web app to optimize your business operations.
Want to Hire Experienced Web Developers?