Why Do Medical Organizations Need Healthcare Website Development?
Are you willing to redefine patient care and also educate people on the same? Engage your patients with state-of-art features and help them access real-time information. Here are some of the reasons to develop a healthcare web solution.
Builds Credibility
Provides Clinical Decision Support
Builds Patient Loyalty and Increase Retention
Improves Administrative Efficiency
Manage Daily Operations Through Healthcare CMS
Implementation and Maintenance Support for Patients
Integration of Medical Software to Medical Devices
Looking to Build a Medical Web Solution for your Healthcare Startup?
Get in touch with us. Our web developers build a medical web solution as per your business requirements.
Why Choose Monocubed for Your Medical Website Development?
Being one of the top software development companies, Monocubed has developed robust healthcare web design with streamlined development processes in the healthcare industry. We use the best web solution for healthcare website development. Know why choosing our healthcare professionals is fruitful:
30-min
free consultation
Signs NDA
Experienced healthcare
Developers
100% data
security
Constant
feedback cycle
Regular updates
Complete
transparency
Quality assurance
90-days
maintenance support
Custom Healthcare Website Solutions We Develop
With extensive research, Monocubed has widened its expertise in technology helping the medical industry with innovative and top-notch web solutions. It helps healthcare professionals to offer the utmost care to their patients.
Hospital Inventory Management
Want to manage your hospital inventory operations? Monocubed is ready to create a robust hospital inventory management portal to help you streamline and automate the inventory. It will manage the medical supply, equipment usage control, discrepancy reports, and stock level tracking.
Healthcare Education Portal
To provide your patients with insights on various diseases and other medical-related information, we have the experience to develop an education web portal. This will be an interactive learning and teaching platform with real-life and clinical cases.
Patient Web Portal
Would you like your patients to experience a self-service portal? Our team can help you with patient web portals that indulge in providing them with 24/7 access to PHI, and medical assistance resulting in improved clinical outcomes.
Telemedicine Software
How about developing a site where you can access the digital transmission of medical imaging, remote diagnosis, and video consultation? Get real-time interactive services with telemedicine software. We assist you in developing web solutions that benefit healthcare professionals and patients.
Medical Image Analysis
Do you need a solution that generates a detailed report on the patient's condition? Monocubed creates medical image solutions with ML technology to ensure early diagnostics and address errors in diagnostics.
Healthcare Analytics Solutions
Are you looking for a solution that analyses medical and admin data from hospitals to improve patient care? Monocubed develops a custom solution that streamlines operations and improves the efficiency and productivity of healthcare workers.
Our Healthcare Website Development Services
Are you searching for a web development company to help you build a healthcare website? Monocubed provides exclusive services to healthcare providers by developing a top-notch medical web solution. Count on us if you are looking for any of the below services.
Healthcare Web Portal Development
Are you looking for a custom-made healthcare web portal? Our developers create all-in-one solutions to manage schedules, patients, and staff. Simplify productivity with EHR portals for healthcare organizations with our web app development.
HIPAA-Compliant Website Development
Are you looking for a secure medical solution to improve patient experience? Monocubed integrates HIPAA regulations that help medical and pharma companies to focus on their core work while the web app takes charge of compliance responsibility for you.
Healthcare CMS Development
Are you in need of medical software that manages the compliance of home health agencies and hospitals? Monocubed builds cost-effective CMS-based healthcare websites for easy edits, and gets research reports, and updates.
Healthcare ERP Solutions
Do you find it difficult to manage the operations? With Monocubed, you can get the best ERP systems that manage effective data handling such as cash flow, production capacity, purchase orders, and new patient details.
Healthcare IT Integrations
Want your healthcare web applications to connect with other devices? Our robust software development practices will build interfaces using industry standards to connect with platforms like EMRs, EHRs, mobile devices, wearables, etc.
Healthcare Data Analytics
How hard is it to manage the huge chunk of data to provide health professionals with actionable insights? We provide healthcare data analytics solutions that help in fact-based decision-making with improved planning and measurement.
Our Technology Stack
When it comes to developing a healthcare website, everything needs to be right. Any wrong information or design can mislead the patient. Monocubed offers custom medical website development to conquer unparallel challenges and create value. Here is the following tech stack for top-end healthcare website design.

React

jQuery
Ember
Django

Flask

MySQL
EMBASE

Azure SQL

Drupal
Joomla

Magento

Apache HTTP Server

NGINX

AWS
Want to Hire Web Developers for Developing Your Custom Solution?
Monocubed is the best medical web development company with a core team of developers dedicated to offering value to healthcare companies.
Check Out Our Recent Work
"They Challenged – we delivered."
Are you looking for a top healthcare web development company that can build customized websites? Monocubed ensures the development of simple and complex medical web solutions to improve healthcare systems and self-care. Have a look at our customized web application.
Telasight
PHP | Yii | MySQL
A fully encrypted and compliant web solution, Telasight is an optometry consulting platform that connects ophthalmologists for real-time consultation in the USA.
A web solution has helped improve doctor-patient communication and consultation through one-to-one chat and video calls.
It is all in one platform if you are looking for the best doctors for medical information.
With live group sessions, users are able to add more people to communicate seamlessly.
It is a multi-platform program built on responsive design for smooth communication.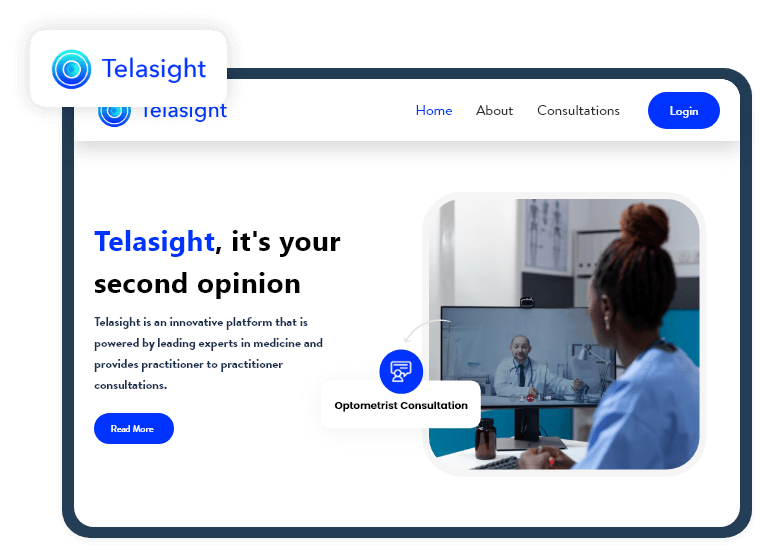 And Now a Word From Our Esteemed Clients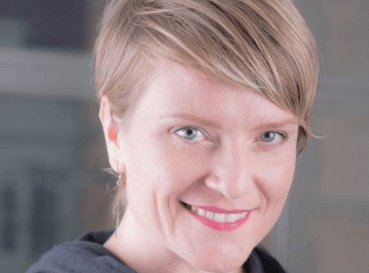 Singing Telegrams App
USA
Heather Atles (CEO at Atles Revelry)
The development team delivered the impressive Singing Telegrams web app, incorporating exceptional features such as telegram's portfolio integration with photos and videos, auto-synchronization with Google Calendar, one-to-one chat feature, easy booking and cancellation for clients and a stripe payment system. We are extremely pleased with the progress of the project and satisfied with a job well done.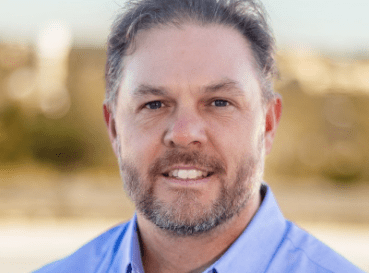 Roman Malone (President at E. Cornell Malone Corp)
The team was well versed with our requirements and developed a web-based solution to manage our sales, production and overall project management. They were very attentive and responsive to any changes we required. The web platform has standardized our way of working. Our sales team is now delivering more accurate estimates and project proposals.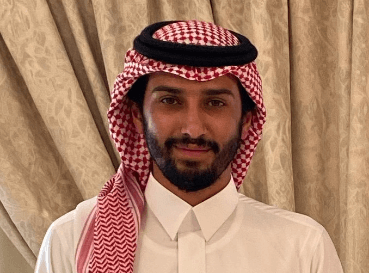 Abdulwahab Aleisa (GM of Sayyar trading)
Always available to answer any questions. Very knowledgeable about the services they provide, and results-oriented!. Would recommend to anyone! It's always a pleasure to work with their development team.
Our Healthcare Website Development Process
Monocubed provides a powerful web solution that stands by healthcare organizations from inception to post-development support. With years of experience, we have a trusted team that follows a streamlined web development process for developing healthcare websites.
01
Understanding Medical Business Idea
Discussion with the client
Analyzing and identifying the challenges
Proposing web resource solutions
Choosing a platform for web applications
02
Medical Website Design
Wireframe each page
Designing interactive prototype
Alluring features and functionalities
Responsive web design
03
Medical Web Development
Using right tech stack
Coding the medical web solution
Creating layout sections
Implementing regulatory compliance
04
Quality Assurance
Testing the website
Remove bugs and errors
Ensuring efficiency, speed, and scalability
Functional and security testing
05
Launch your Healthcare Web Solution
Deploy to your server
Ensuring easy integration
Tracking app performance
Improving the site with feedback
06
Support
Free 3-month technical support
Continuous improvement of functions
Identifying bugs post-deployment
Deploying to client's server
Looking for a Trustable Website Development Company?
Monocubed provides medical web solutions for quick peer-to-peer communication and instant disease prevention treatment.
Frequently Asked Questions About Healthcare Website Development