Telasight:
Optometry Consulting

Platform

Telasight is a web platform that connects ophthalmologist for real-time video consultation in the USA.
How
Telasight

Benefits Our Client
To help practitioners to get real-time advice, Telasight connects other medical professionals during patient treatment and diagnosis. Hosted on a cloud, Telasight complies with HIPAA and is fully encrypted.
Book consultations with other medical practitioners using Telasight to schedule an appointment, ask for video consultations and receive e-consultation.
Telasight gives practitioners access to the most recent information as well as the most recent standards of care and evidence-based medicine.
Here are the top features Telasight offers.
Receive 100% HIPAA compliant consultation covered by malpractice insurance
Get the facility to search for the best organization and book consultations
Share images and data using the platform to review patient's case
Multi-platform service to book consultations from multiple devices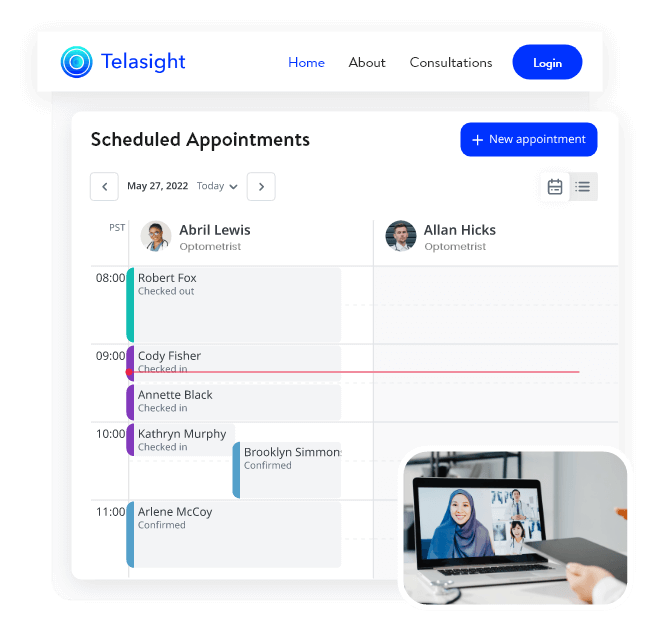 The Challenges Faced By a Client
Prior to developing this solution, it was challenging for the optometrists to find the exact answer to their problems. As there was no such solution available that was connecting a specialized optometrist to another doctor and allowing them to connect via chat and video consultation. The majority of the solutions lacked a live group session feature as well that allows adding multiple members in the group to communicate instantly.
Telasight: Optimized Telemedicine App
Screenshots: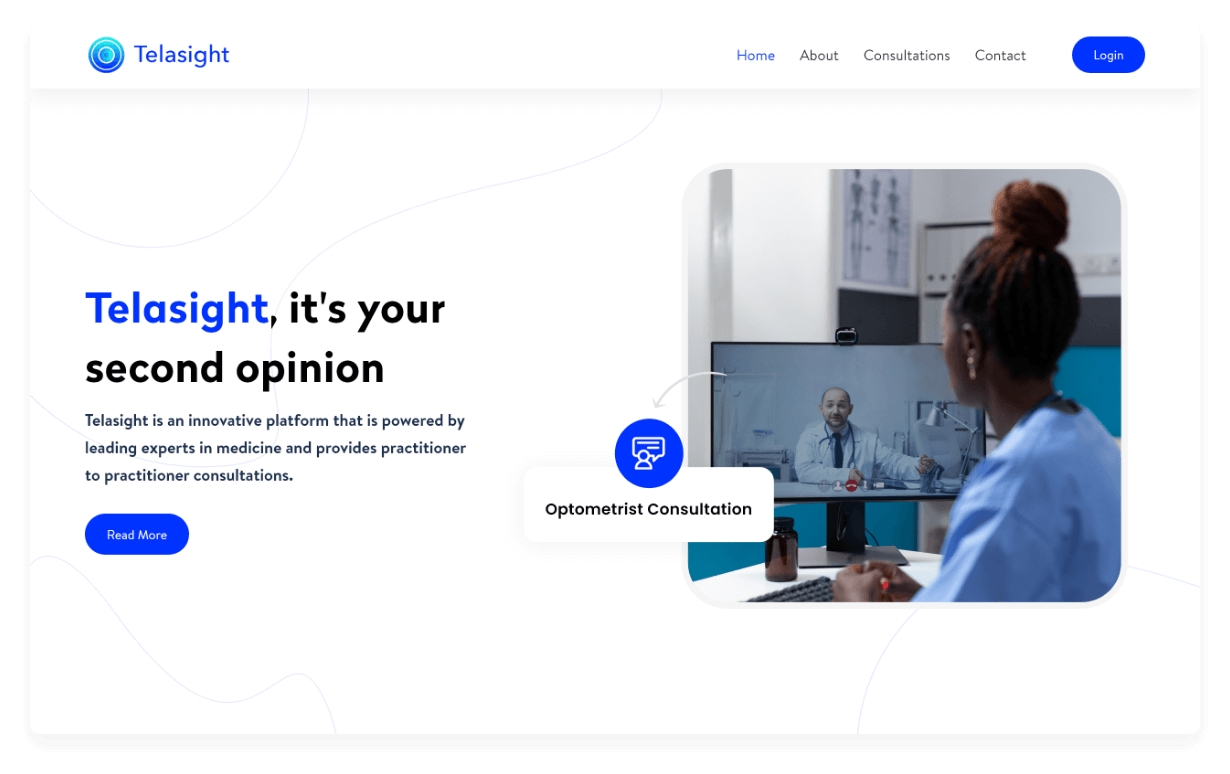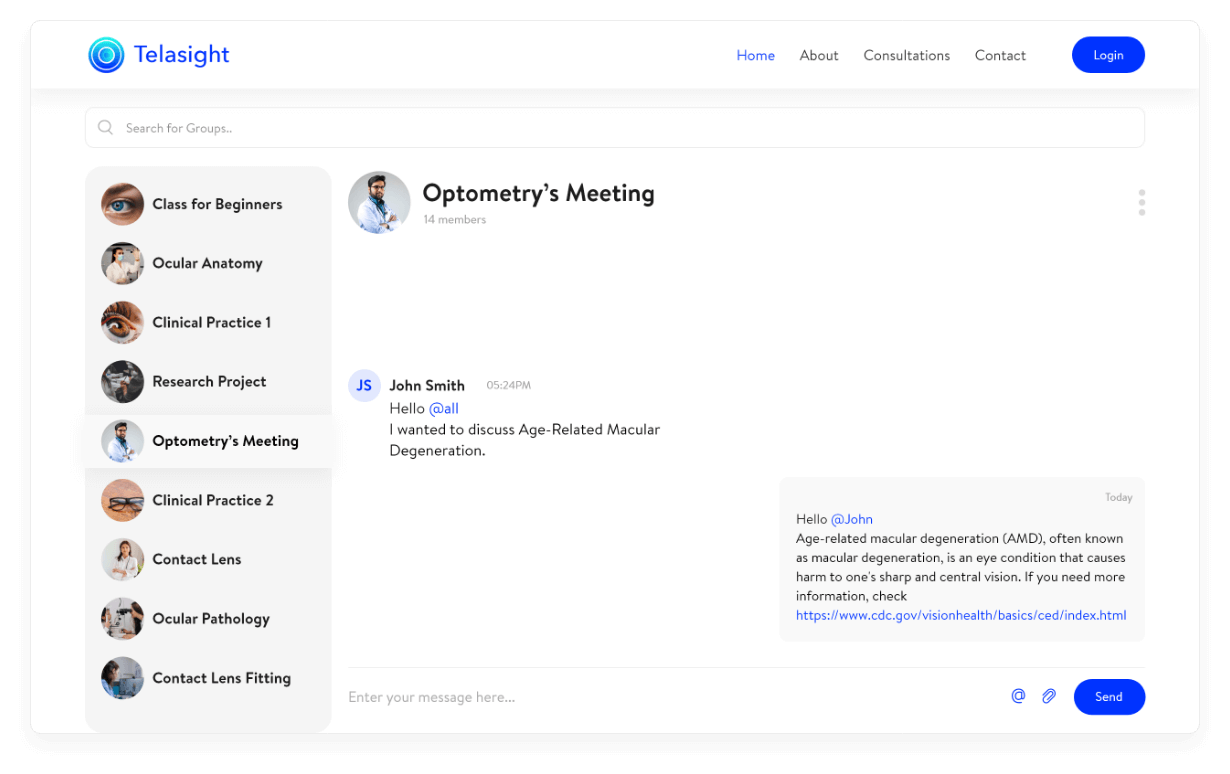 Want to Build a Custom Web Solution?
Let's talk. We have a background in developing custom web solutions. Contact us now and develop your custom web app to optimize your business functions.
Want to Hire Experienced Web Developers?