In this era, people are overloaded with data which indicates the rising importance of Knowledge Management within any organization. Stimulating cultural change and innovation, building learning routines, enhancing decision-making capabilities, and other such benefits of knowledge management will help you gain business success.
Hence, it is apparent that managing knowledge correctly can fetch copious benefits. Below is the list with some of those we consider are the most significant and capable to influence how an organization works.
What is Knowledge Management?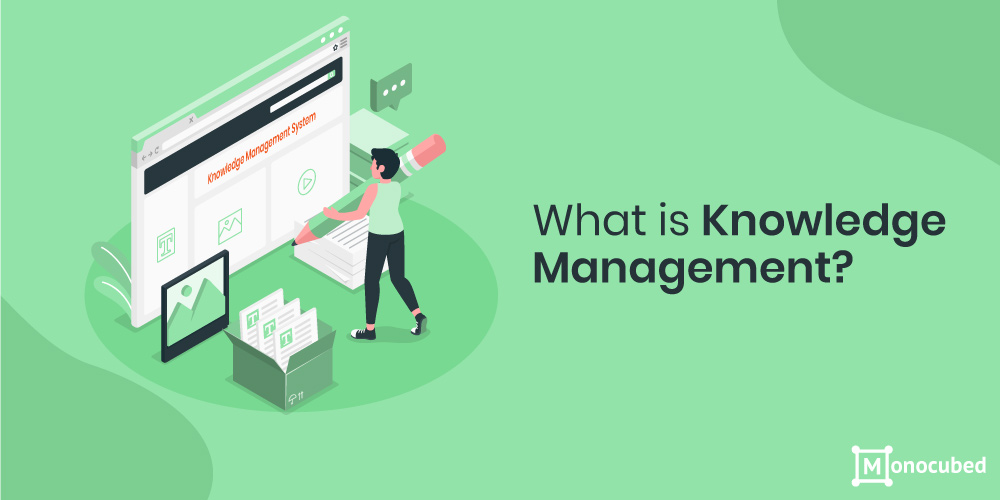 Knowledge management is the procedure of creating, using, managing, and sharing the information and knowledge of an enterprise. It denotes a multidisciplinary method to attain organizational goals by making the finest utilization of knowledge.
Numerous large companies, non-profit organizations, and public institutions contain resources devoted to internal Knowledge Management (KM) efforts, often as a segment of their business knowledge strategy. Some consulting companies deliver advice concerning KM to such organizations.
The 12 Advantages of Knowledge Management You Need to Know
Knowledge management disciplines normally emphasize organizational intents, such as competitive advantage, improved performance, the sharing of lessons learned, innovation, integration, and continuous improvement. This improves company productivity and saves effective knowledge.
Below mentioned are some of the benefits of Knowledge Management for your business:
Stimulates Innovation And Growth

Most of the businesses have the key purpose of growing revenue. But it becomes a bit challenging when the competition increases in the market. By administering knowledge appropriately, employees can gain access to crucial information and provide enhanced results.

It also permits your team to encourage cultural changes and innovation required. This will aid to develop the productivity of an organization and meet the shifting business prerequisites. In this way, your organization can stimulate invention and attain growth quickly.

Enhances Decision-making And Smoothens Workflows

Require a steady knowledge base so that you can depend on it to form improved business decisions and do your tasks more efficiently?

In this scenario, you can take the benefit of easy-to-use and well-structured knowledge management systems. It supplies the base that you are precisely looking for. This foundation gives your team support and direct access to the information they want.

By conveying pertinent information through subscription, structure, syndication, search, and support, a knowledge management ecosystem delivers the source for making sound decisions.

Such practices and collaboration carry the power of diverse opinions, varied experience, and large numbers which can contribute fresh and new perspectives when the choices are made. The re-usage of knowledge stored in repositories allows the decisions to be made on large sample sizes, practical lessons learned, and experience.

Want To Smoothen Your Business Processes?

Let's talk. We will develop a custom knowledge management system that streamlines and enhances your business processes. Validate your idea today for free.

Augments Customer Satisfaction

Employees must be prepared to provide accurate and fast service which all their customers anticipate. An all-inclusive knowledge base is a very valuable tool so that an employee gets empowered to respond to a comprehensive range of customer queries, even on matters that they may not have faced before.

The consumers appreciate an organization that can exhibit its extensive expertise and the capability to use it in their manifold benefits.

Furthermore, the ability to supply on time is crucial and can aid the organization to distinguish itself from its competitors. Effective knowledge and invention can certainly lessen the time needed to deliver a product, which results in augmented win rates and, obviously, contented customers.

Inspires Constant Learning

A KMS guides employees to explore for the elucidations to issues or problems rather than bring up to a supervisor or help desk. This forms an incessant learning environment and builds creative and analytical thinking in your employees.

Moreover, the information period we live in makes having uninterrupted access to information essential.

Delivers Standardised Tactics

Magazines and newspapers follow a specific style as they gain experience. In the same way, a business can power a KMS to implement a standard prototype for all its team to follow. This eradicates the unnecessary repetition of instructions, misunderstandings, and inconsistencies in the organization.

Makes Problem-solving Experiences Reusable

When you form an operative solution to a problem and it becomes the ideal one so far, it permits members of your organization to use it in all the relevant future circumstances.

Evading redundant work by organizing the knowledge appropriately, saves much budget and time. This can meaningfully streamline company work and keep the morale of your employees up.

Encourages Organizational Communication

Knowledge sharing also advances communication amongst the teams, both interdepartmental and intradepartmental, stated in a study – 'The Benefits of Knowledge Management: Some Empirical Evidence'.

The team members of a company can improve their association considerably by sharing and handling knowledge accurately, no matter if they function in the different or same departments. Employees can converse with knowledge providers for further clarification or more information on any matter.

Inter-organizational cooperation and networking generates healthy and strong relationships and endorses teamwork. For this reason, leading project management tools can help your knowledge management. Since these tools provide a way for team members to communicate quickly, they're able to exchange information and complete tasks faster.

Lowers The Costs

Does your cost-benefit analysis aid you in making future decisions? Businesses can save enough money when they allow their employees to produce and share knowledge through a KMS. It is considered one of the major advantages of KM.

With the precise tools, this cuts down the costs of centralized learning and development (L&D) significantly. Additionally, it diminishes reliance on third-party training providers.

Provides Easy Access

By seizing knowledge in a KMS, you guarantee that your future employees will have accessibility to the same information, even if any of your employees leave the department. This is predominantly valuable in high-turnover parts, such as customer service and sales.

More Active Learning

Knowledge management, particularly in the method of knowledge sharing, yields improved learning outcomes. This is because the knowledge originates from the everyday experiences of employees directly.

It is very useful and when provided an on-demand format, easy-to-access, renders the employees a chance to employ what they have learned instantaneously. Henceforth, they internalize novel information faster.

Swift and Receptive

Contemporary knowledge management based on knowledge sharing offers organizations a competitive benefit. Because knowledge devises amongst real teams functioning on the business side of the company, it is more in contact with real market conditions.

It can also be persistently updated as those situations alter, so it is more responsive and swift than the past training programs, which may take months to get updated.

Easy Scalability

Dissimilar to conservative ways for teaching employees like one-on-one mentoring or classroom training sessions, knowledge sharing enables the companies to stretch a far bigger number of employees, at the same time.

By imparting the teams with online access to the significant knowledge they need, you can serve the needs of the entire organization, even if employees work remotely from several varied locations.
Do I Need Knowledge Management Software?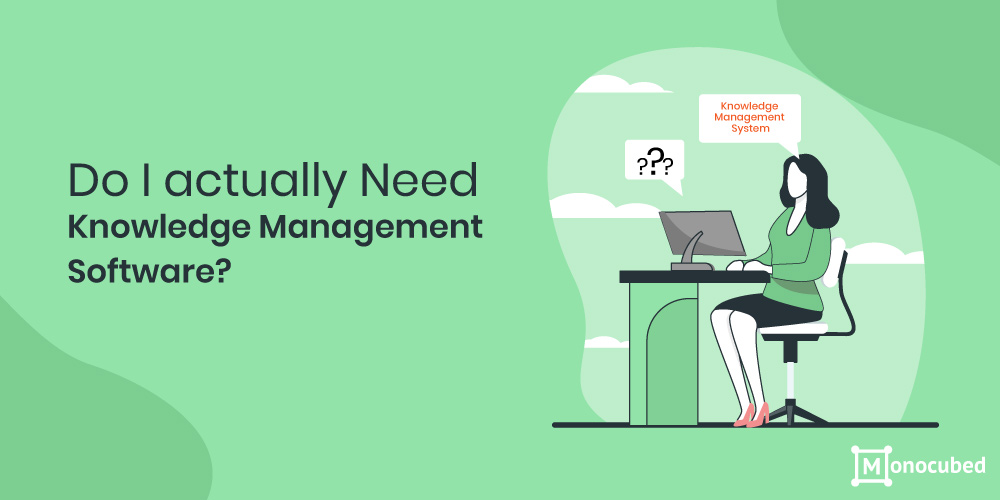 Knowledge management software examples state both external and internal usage cases.
Some enterprises use KM software as an internal database for teams to refer to. While other organizations use this software as an external reference for their customers. In running a business, information and knowledge are meant to be the assets.
Any knowledge loss is like a loss of assets and has a cost. Therefore, a KMS ensures the security of your data. As a web development services provider, we provide custom knowledge management solutions that are tailor-made to a company's specific requirements be it a large-scale or small-scale business.
KM Software For Large-scale Enterprise
Knowledge is effectively managed at Microsoft, Toyota, and Amazon, the three huge Fortune 500 companies that are eminent for their best practices. To understand it, let's take the example of Amazon – processing billions of transactions every month.
It is unfeasible for the organization to have a live customer service representative to answer each question coming from the call center, resolve every complaint, and provide all the updates.
As a substitute, it uses artificial intelligence, voice recognition technology, and its knowledge repository, to deliver customer support for the requests generated.
KM Software For Mid or Small-scale Enterprise
As a mid or small-sized business, you may not be capable of building an AI-powered call center like Amazon or develop your suite of cloud-based collaboration software like Microsoft. But with the adoption of the right tools and finding creative ways for employees to share tacit knowledge, you can have an apt KMS.
With FAQ pages and open forums, those in need can have an abundance of information on their queries.
In FAQ, consumers usually have similar questions about a product or company. A KMS can offer an easy client service tool where they can look up for how-tos or frequently asked questions on the company's website. This technique can validate to be much inexpensive than a help desk and can drive call traffic easily.
Frequently Asked Questions
What is the importance or advantages of Knowledge Management Systems?

Some of the advantages of the Knowledge Management Systems are augmented rate of innovation, faster and better decision making, enhanced organizational agility, and rapid problem-solving.

What is the role of KM and KM programs?

Knowledge management boosts the company's efficiency in making decisions. The role of KM and KM programs is to make sure that every employee must have access to the complete expertise seized within the company. In this way, a smarter workforce is formed who are more competent to make quick and informed decisions that will benefit your business.
Conclusion
The arrangement of any business is defined by the organizations that leverage their knowledge and human capital, and hence, a Knowledge Management System is essential for any organization. Contact Monocubed for obtaining more dynamic knowledge sharing Q&A platforms that can make the information accessible more easily.
As long as the right tools are implemented, knowledge sharing and employee-generated learning can sustain easily. This prominently decreases the strain on learning and development teams, empowering them to play a more tactical role within the enterprise.
The consequence of knowledge sharing and management, as you can view from the benefits of knowledge management for your business discussed above, is a more operative, better-trained workforce.