The user experience is of utmost importance when developing a web application.
Users' journey through your web app becomes complicated if the UI is not up to the mark. How about simplifying the interface to engage them?
Using React, you will be able to develop a simple yet attractive user interface for your web app. It is one of the most popular frontend development frameworks today because of its ease of use, high performance, reusability, and scalability.
Additionally, React has a large ecosystem. Developers around the world have developed web tools and libraries that ease the development process.
We have compiled a list of the 10 best React libraries that will improve your productivity and simplify a lot of complex development processes.
Ranging from UI library, form library, CLI tool, and state management, we cover all the important third-party libraries and frameworks.
React – A Brief Glance
ReactJS is a JavaScript library used for building the user interface of websites and web apps.
In simpler terms, React helps in the development of the frontend, i.e., what the users see when they use a web app.
According to the State of JS 2020 developers survey, out of all the web developers who have used React, 88% of them said they would use it again.
This is a huge percentage. Especially when we take into consideration how fast trending technologies change in the frontend development community. With continuous updates and new features such as React Hooks, it will ensure that the framework will continue to be a future-proof solution.
Why is React Standing Strong After All These Years?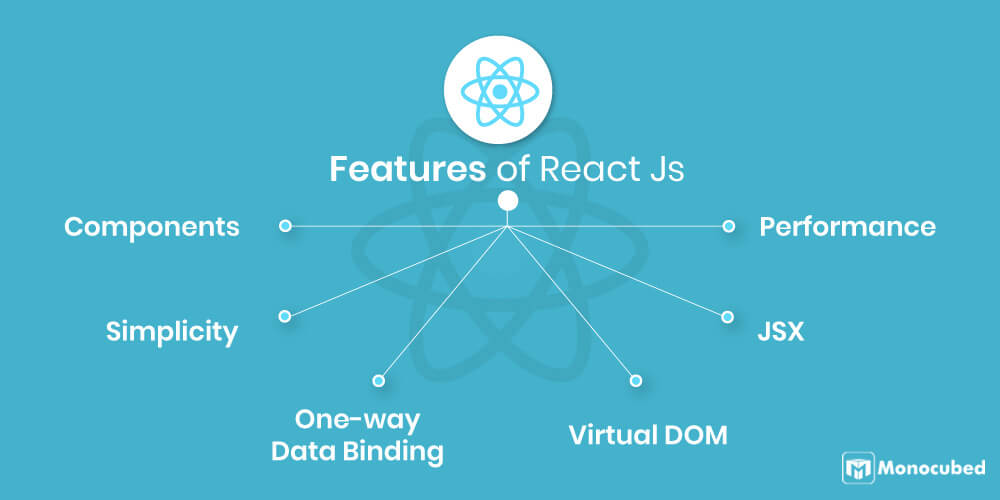 We asked our in-house React team – Why Do Developers Continue Using React?
Their answer – the component-based architecture. The components in React are like the building blocks of a web app. A developer breaks down the whole app into independent parts that can be reused or matched together.
React components are independent, accessible, composable, and reusable. You can use these web components across projects or make a new component from 2 existing components. In short, the components make React easy-to-use, scalable, and reusable.
In addition, with React Native library, it is extremely easy to develop cross-platform web applications.
Why Should You Use Libraries With React?
So, yes, React is a very useful frontend library. Then why are we looking at other libraries and frameworks for React?
Well, web developers get lazy too.
They do not want to keep writing code for the same components again and again. For instance, imagine how many clickable buttons there are on a web page. Now how boring it would be to write a code from scratch for each of these buttons.
That is why developers use libraries. React libraries provide reusable React components that you can just include in your code.
Text boxes, toggle buttons, menu dashboards, icons – are all coded in React. You just pick up the component you like and add it to your code. Plus, the components are completely customizable, so you can change the component as per your requirements.
But this was only about the component libraries of React. There are other ReactJS libraries that streamline other processes like state management, routing, and testing.
Want to Validate Your React Web App Idea?
Let's talk. Our development team will analyze your web app idea and help you validate it free of cost.
So let's look at the top 10 React web libraries of 2022 that React developers recommend.
10 Best React Libraries and Frameworks to Use