Custom
Interior Design Consultation

Web Platform

Renovs is an interior design consultation website that connects homeowners to professional interior designers for home designing advice.
How the Interior Design Consulting Website
Renovs

Benefits Our Client
We developed an online platform that connects homeowners to professional designers to take advice on their home decor and design projects. Here is how the custom website solution benefited our client
Sleek, minimalist UI

with easy navigation is attracting new users every day, making it one of the top websites to hire interior designer consultants in the USA.
The client charges $30 or $50 for each consultation,

securing a profit

even after paying the designer fees.
Hassle-free consultation sessions are helping the client build their
brand in the market.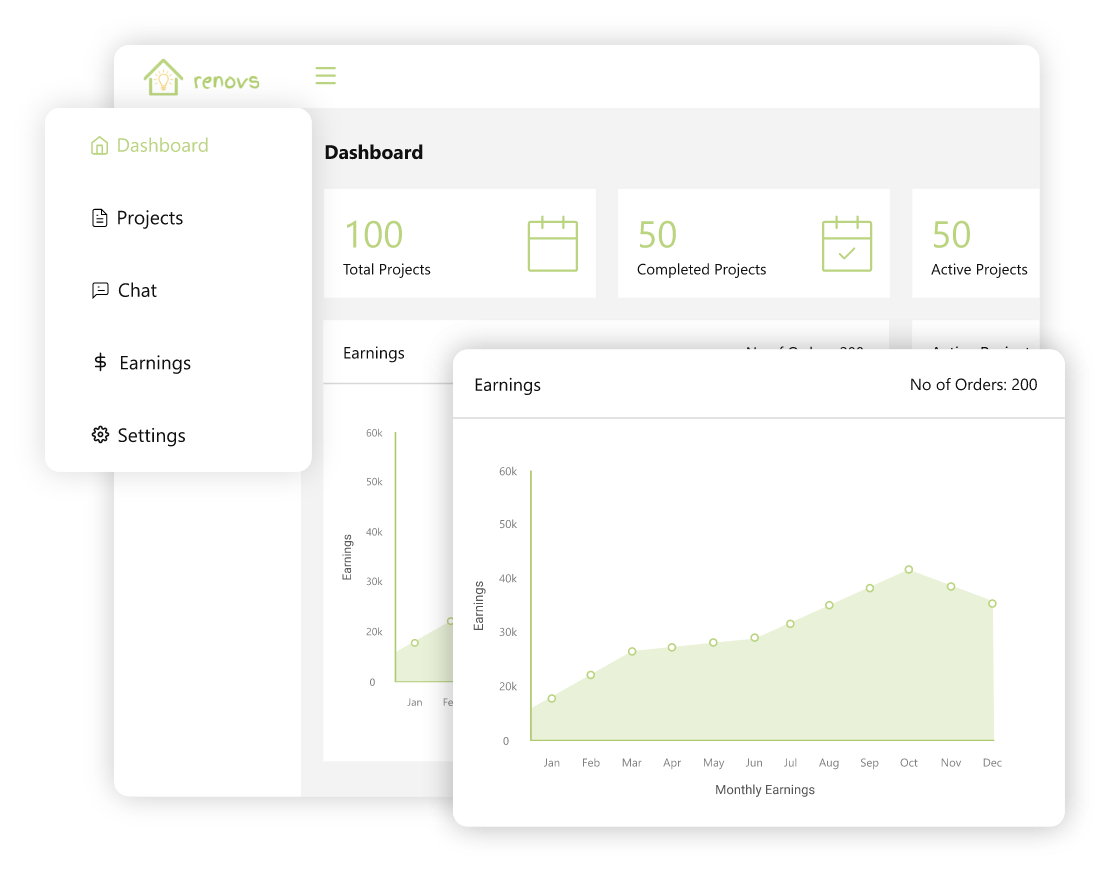 The Challenges Faced By The Online Interior Design Consultancy Market
When our client started designing and furnishing her house, she stumbled upon some problems.
The client was designing her own house and wanted to get some professional advice. She was looking for an online platform where she could talk to a professional interior designer and get advice on what kind of centerpieces would suit the room or where to place a particular furniture piece. There are no such consulting platforms. She would have to hire a designer to get their help.
There are many platforms for hiring interior designers, but they are expensive. The designer would present a full design and furnishing plan for anywhere between $200 – $1200. It was costly and not what our client wanted. She wanted to furnish her house on her own with a minimum budget, without hiring a designer.
Another challenge our client faced was that she was unable to filter the many interior designers on these websites based on their design style. She had a specific aesthetic in mind for each room in her house and did not know which designer would understand and share her home decor styles.
Renovs : Our Online Interior Design Consulting Solution
We developed Renovs – an online marketplace for hiring interior designers for one-on-one consultations with a minimal consultation fee.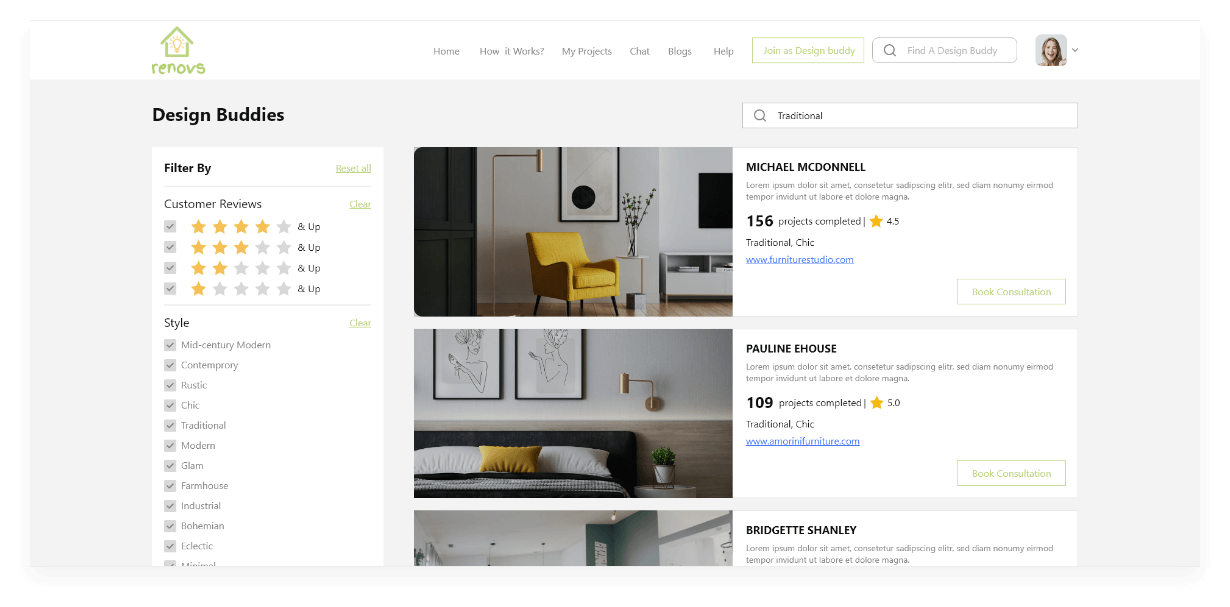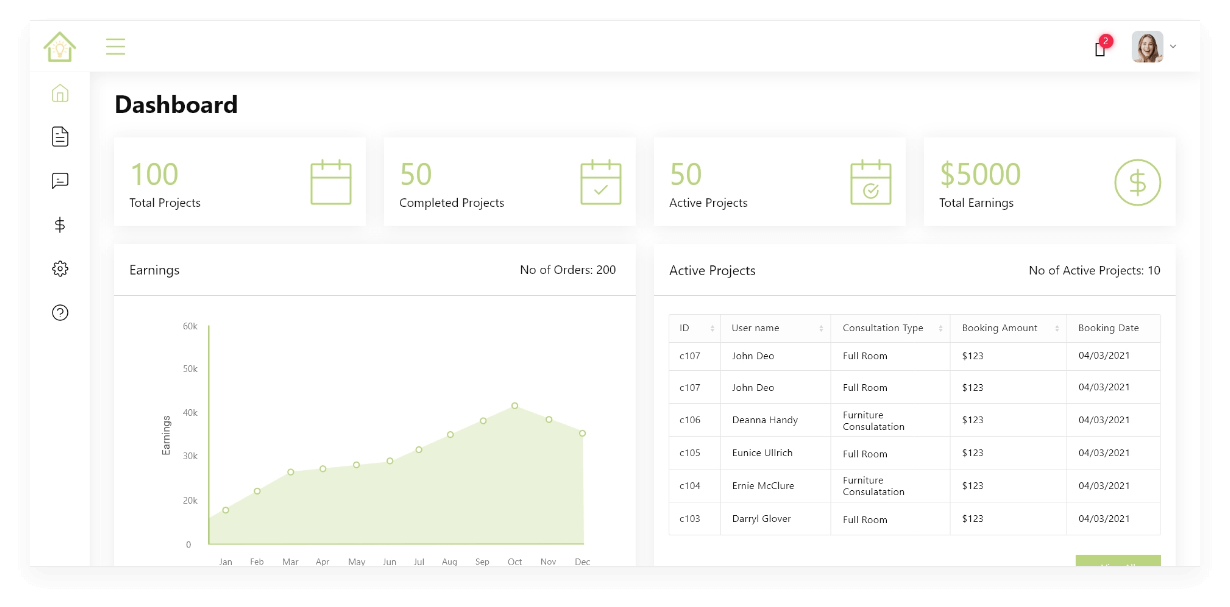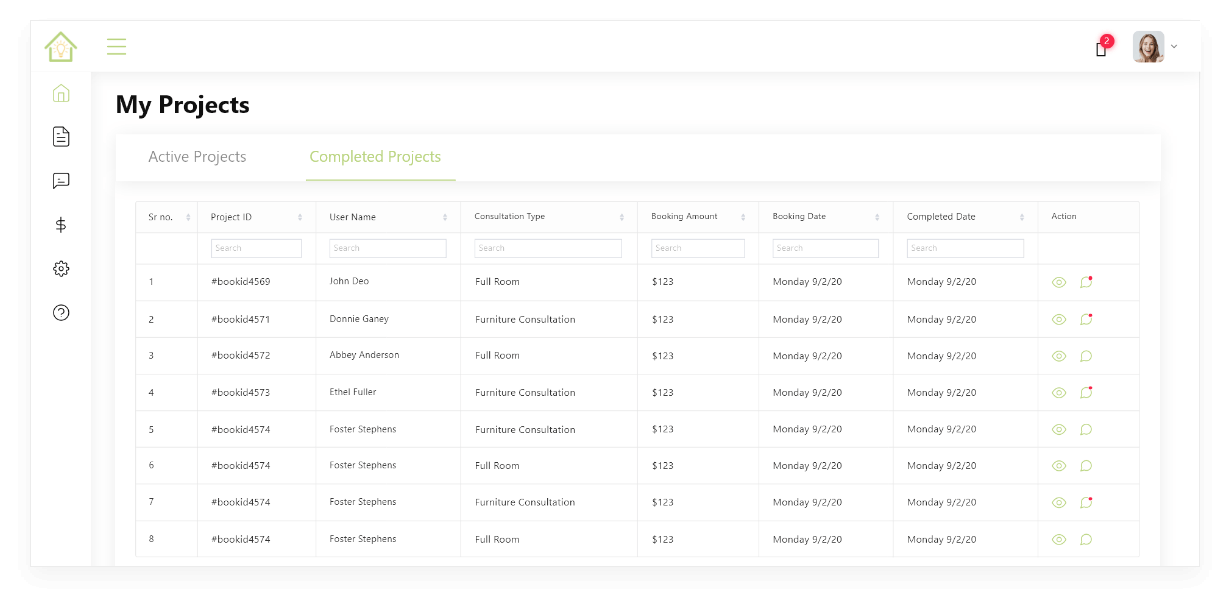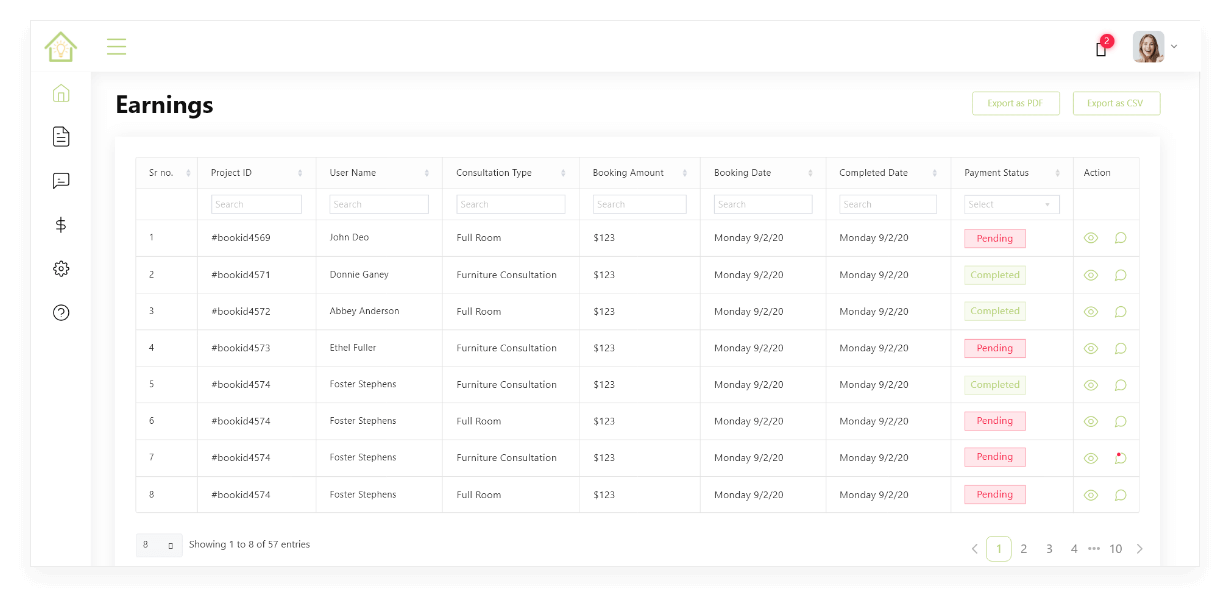 Technologies That Power Renovs
Behind every successful project, there is the right technology stack. We carefully curate and select web frameworks and tools that are apt for a given project.
Here is the tech stack that went into building Renovs

MySQL

Yii

AWS

GitLab

Stripe

Facebook

Google

Google Place API

Quickblox
Features of Renovs For Users in Need Of Design Consultation
We have made the UI as simple to use as possible for homeowners and others looking for a design consultation. You just have to log in to start finding your ideal designer. Every feature is developed with user usability and accessibility in mind.
Here are the key features of the consultation website for homeowners
Browse Design Buddies
With Renovs, you can browse for an interior designer that matches your style. Whether you are renovating or just thinking of painting a wall, Renovs has got your back with the best interior designers.
Filters to Find Your Ideal Fit
We have integrated this feature that lets you filter and sort experienced interior designers based on location, customer ratings, design style, and room type. You can also browse designer portfolios before selecting one.
Chat With the Designers
In-built chat option lets you share your home pictures and explain your requirements to the designer. Chat with them and let the designer prepare ideas before the consultation.
Schedule Consultation
Book an interior design consulting session with your designer according to your requirements. You can schedule either a 45-minute or 90-minute consultation. All the user payments are done securely through Stripe.
Rate Your Designer
After your consultation session, you can rate your experience. Giving feedback will motivate your designer to give better performances and also help other users find their perfect design buddy.
Check for Design Ideas
Check out the section 'Ideas and Stories' that we have integrated for you to get design inspiration. It is regularly updated with new articles.
Want a Custom Web Solution For Your Architectural Business?
We have experience in developing custom solutions for the design and architecture industry. Contact us today to start developing a custom web application that fulfills your requirements.
Have A Web Project in Mind?
Here are some popular web development services we offer –