A
Job Search

Website For International Students

Interstride is an online job search website that helps international students find jobs, get immigration support, and easily build a network in foreign countries.
How This
Job Search

Benefits International Students
If you are a student and looking to find international jobs, then Interstride:
Provides you with authentic resources to help you find jobs in the international job market
Helps you to stay updated with the immigration news
Get insights into companies and organizations that sponsor H1-B visas for previously hired international students
Offers you multiple webinars and workshops on various topics like international job search and visas-related queries
Get mentorship and networking opportunities with alumni of your university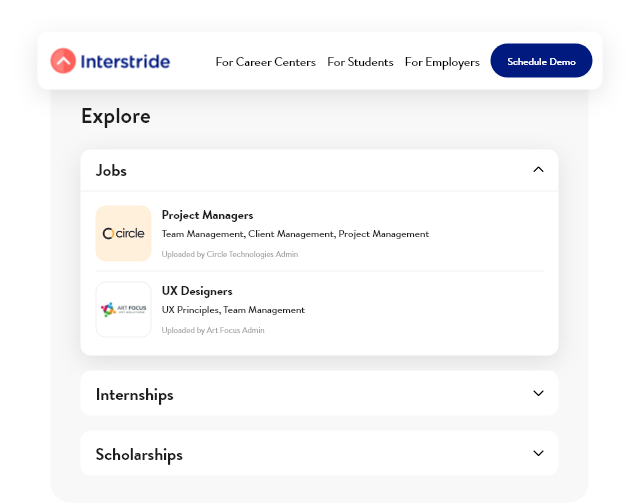 The Challenges Faced by International Students to Find Jobs Abroad
The first problem international students face while looking for a job in which industry is most suitable for them. Figuring out the industry for a job on your own is challenging. Therefore, this job searching portal offers questionnaires for effective decision-making.
International students don't get jobs or visas until they are co-sponsored by their colleges or universities. This brings complications when you are looking for jobs in the international market.
Before using this job search platform, international students were facing difficulty to build community as international students. This platform offers tools and resources that help students in establishing a network.

It is difficult to stay up to date regarding career opportunities in the foreign market. Therefore, this job search platform solved the problem by offering a timeline where they get updates from their university and Interstride itself.
Finding reputed companies in the international market is not easy. But, this platform offers data to students regarding the companies and average salary packages.
Interstride: One of the Best Job Search Sites for International Students
Easy to use, handy, and intuitive platform that fuel-ups the international journey of students.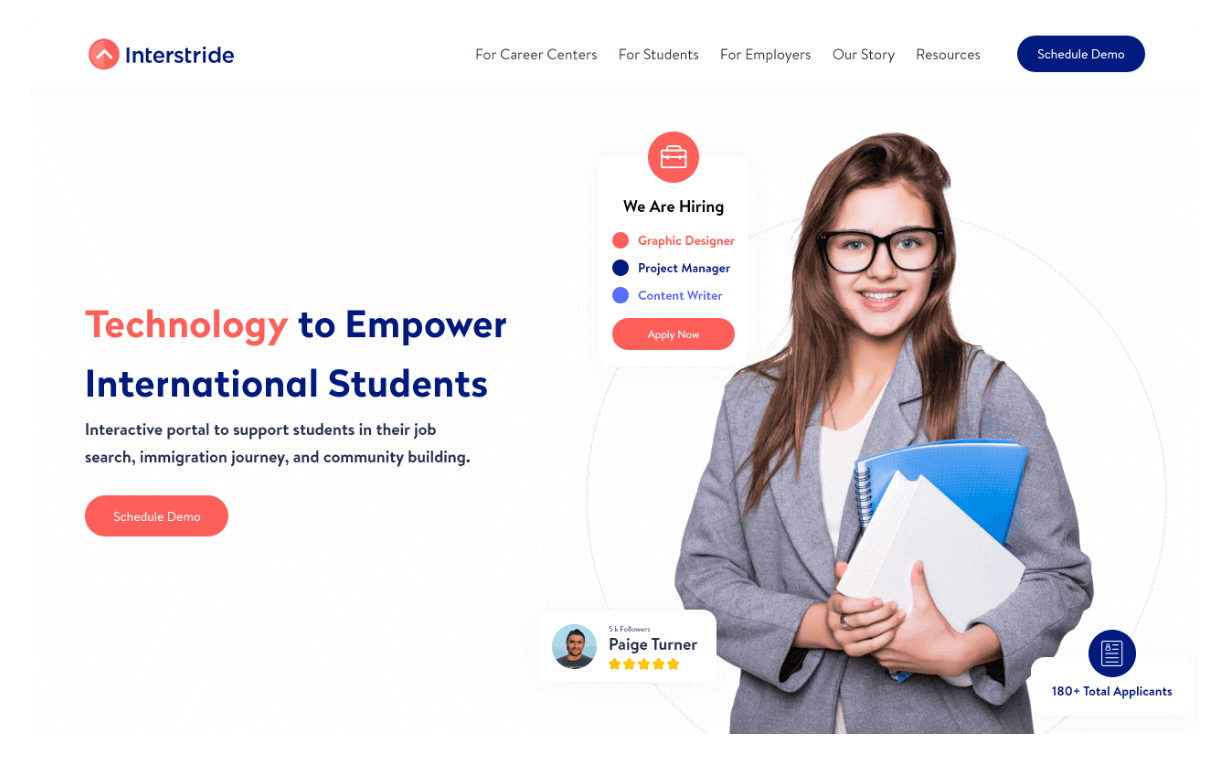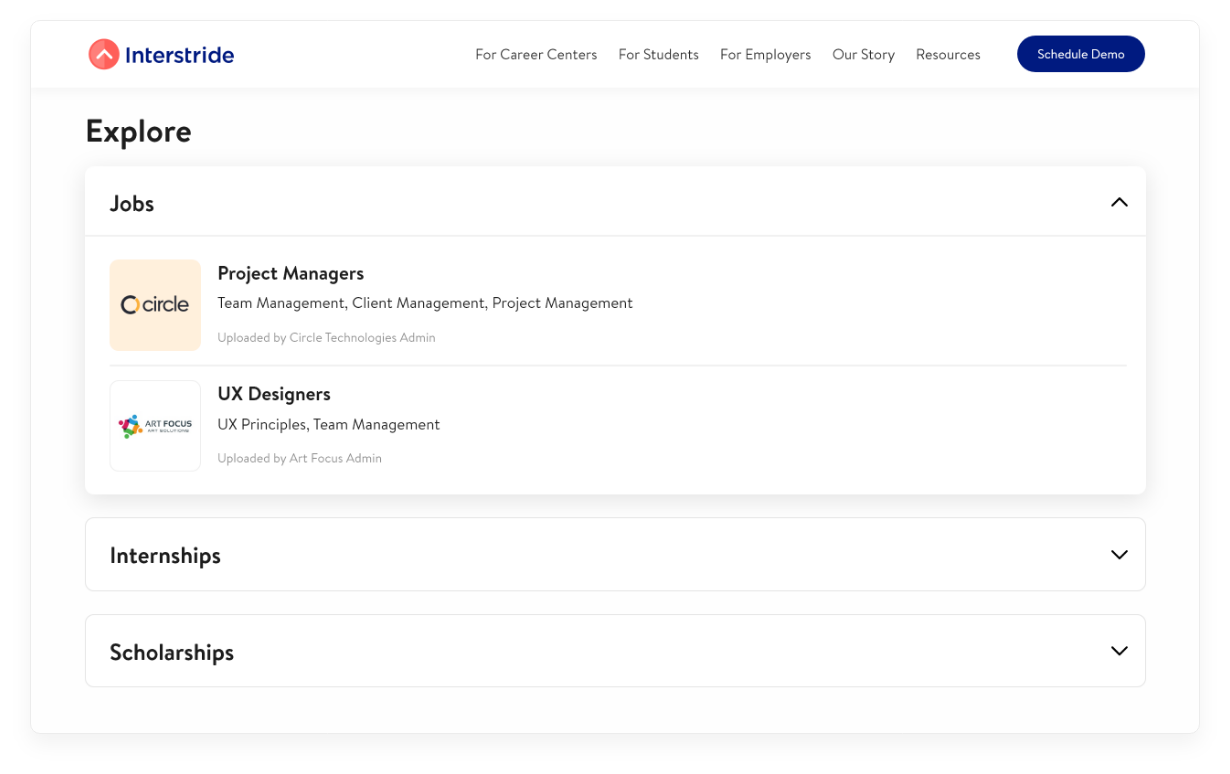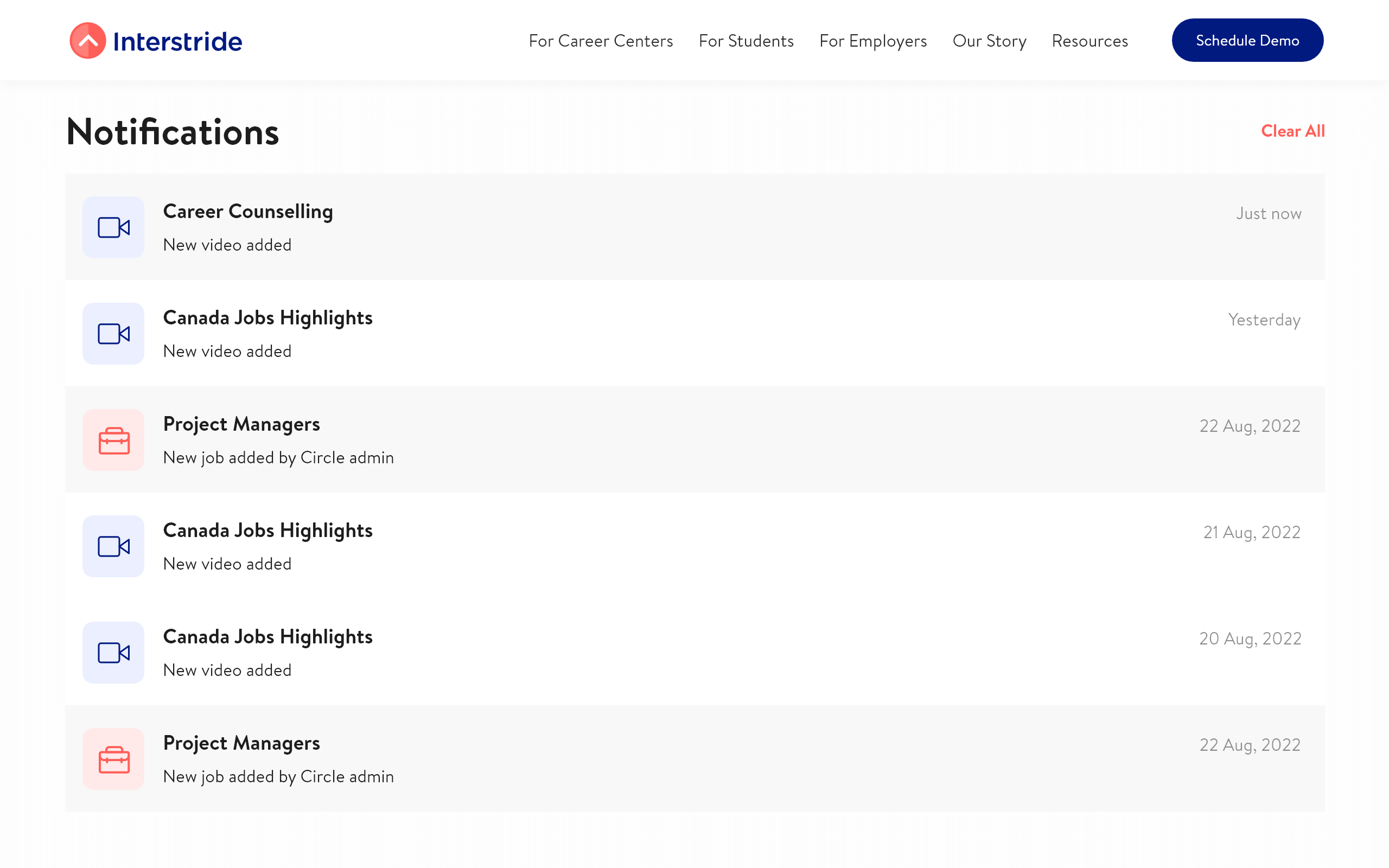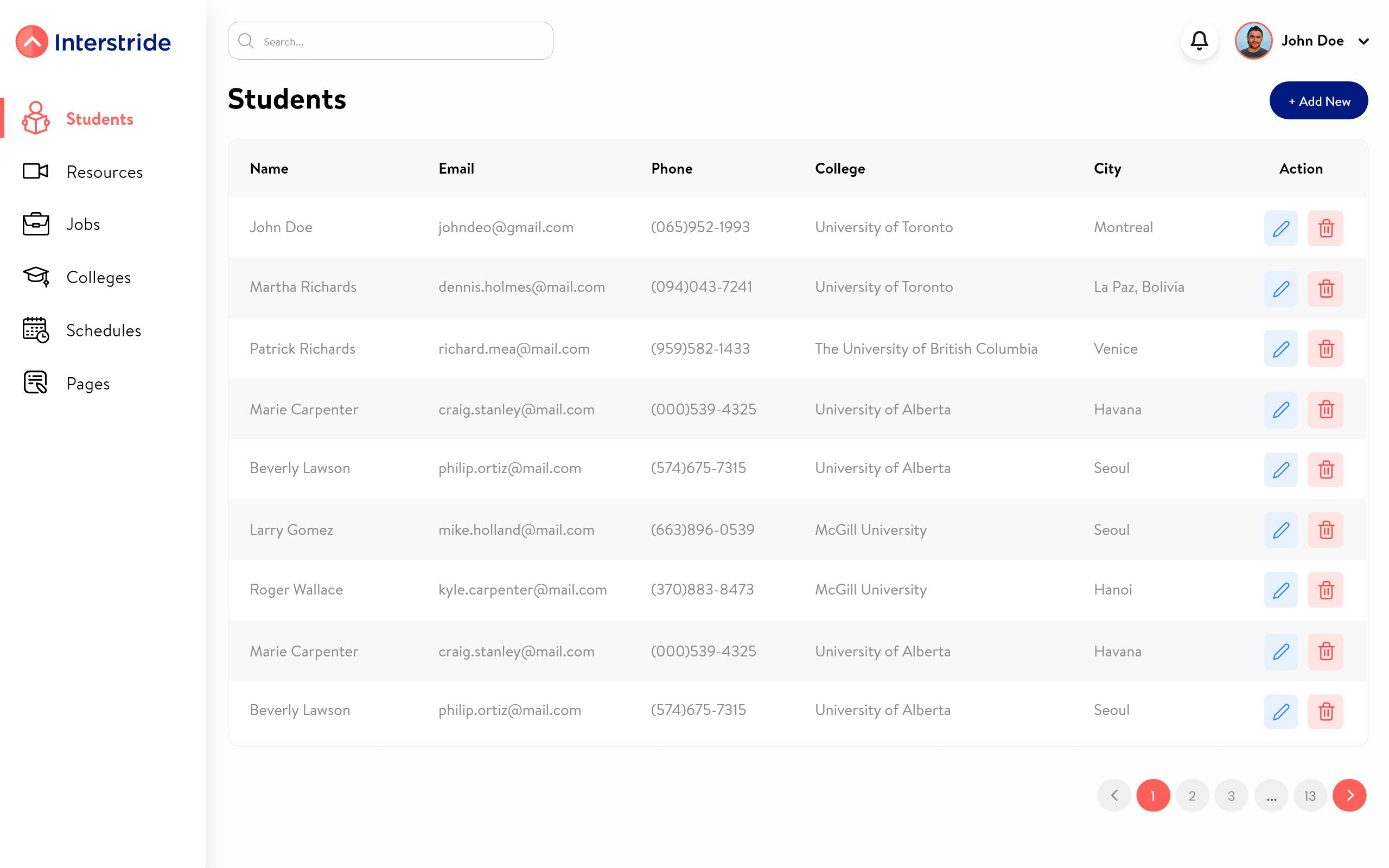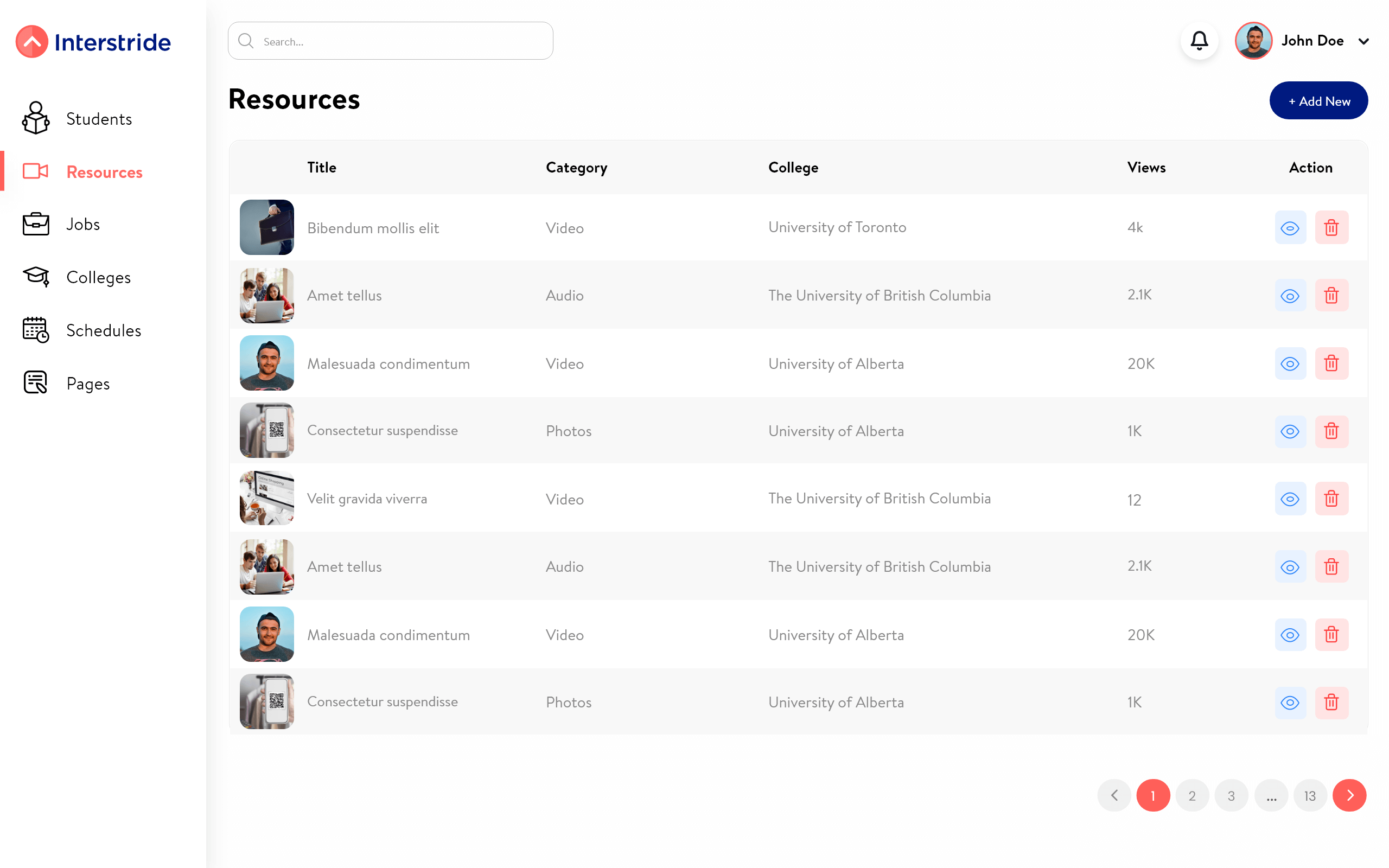 Looking to Develop a Custom Website for Your Business?
Let's talk. Discuss your custom requirement with us and we will consult you to develop a scalable website. Validate your idea with us.
Need Full-Stack Web Developers for Your Project?