Amazon-Like
Custom eCommerce Platform

Development

Moovstore – A Custom eCommerce platform developed for the people of Saudi Arabia. It allows customers to purchase clothes to electronic items without any hassle.
How This
eCommerce

Platform Helps Our Client
We have designed and developed a custom eCommerce platform for the people of Saudi Arabia. It is an Amazon-like marketplace store where users shop for electronic items, clothes and anything in-between. Moovstore allows individual store owners to display and sell the products online with discounted and regular pricing. Even, store owners get a separate admin panel where they are able to manage their store products with ease. With the admin panel, the owner of this eCommerce platform can control the entire platform and permission of different departments like sellers, customers, and the logistics department.
15% improvement in the overall website conversion.
Scalability to manage the sudden increase in traffic and massive online order request.
Improved data security to reduce the chances of hacking or data breaches.
Responsive layout of the website so it looks good on all the devices.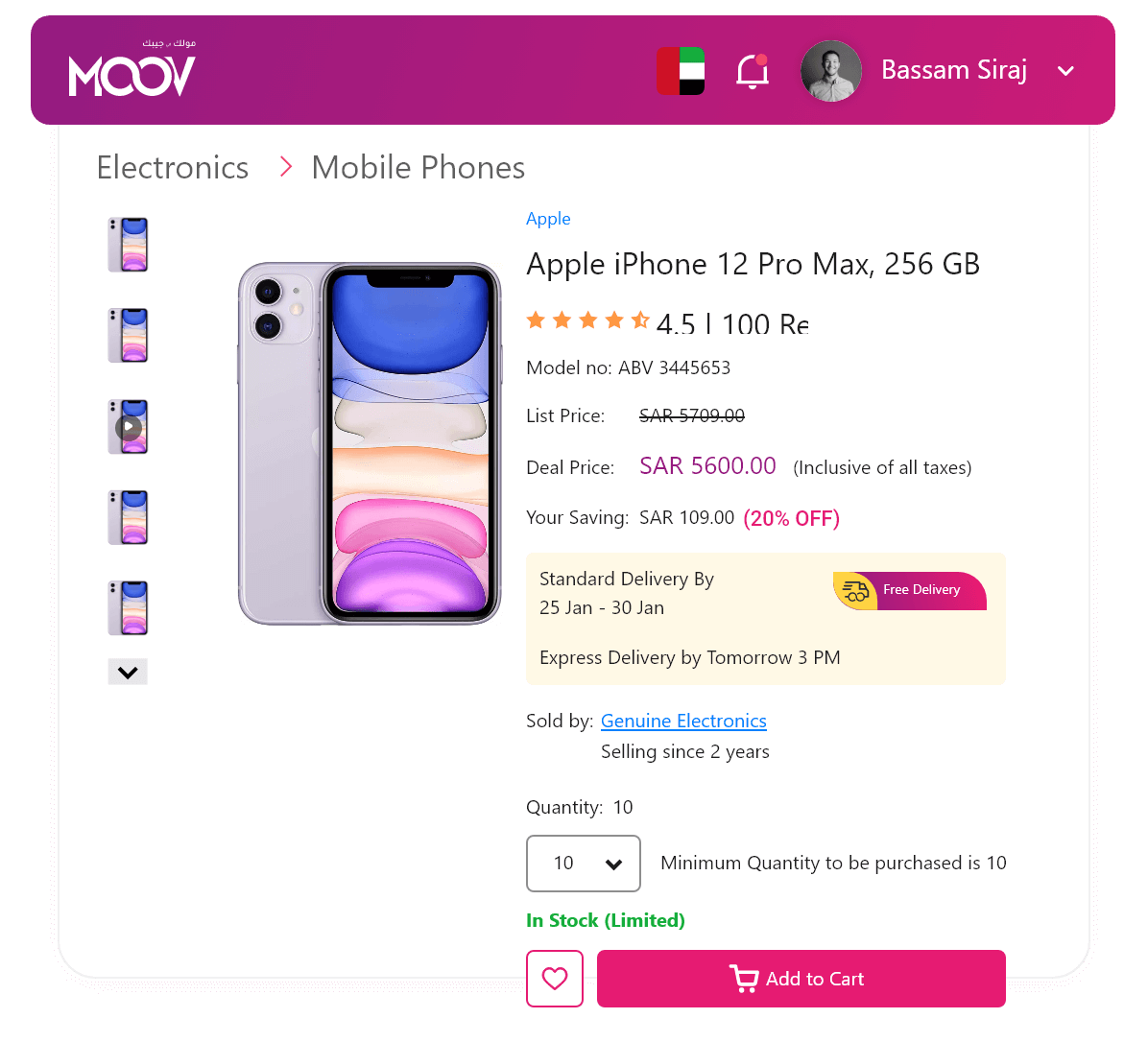 The Challenges Faced by Our Client
With the old eCommerce website of Moovstore, our client faced the following problems.

The client wanted to re-structure the whole website as the old one had several issues, such as design incompatibility, lack of performance, and unscalability.

As the website of the client was not scalable, he also faced the problem of introducing advancements in the website for every changing requirement.

He wanted to make the logistics process digital with the use of technology and wanted to integrate it into his existing website. This was complex to integrate into the old version of the client's eCommerce website.

As the owner didn't have proper data on the customers, it was challenging to provide personalized suggestions of products to users. So, to tackle this problem he wanted to create a centralized system where he can manage all the details of the store.
The previous checkout process was not clear and concise for the users. So, to reduce the abandoned cart, he wanted to completely redesign the checkout process of his eCommerce platform.
MoovStore: Custom eCommerce Website Development like Amazon
Get a glimpse of our developed custom eCommerce platform to offer an ideal user experience.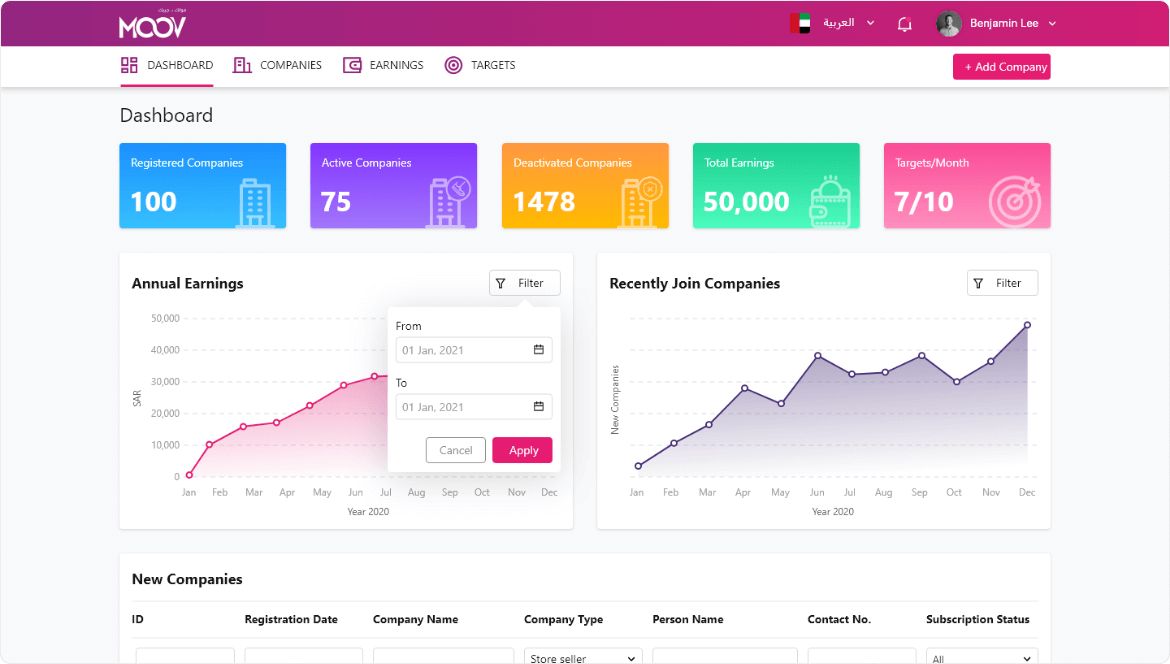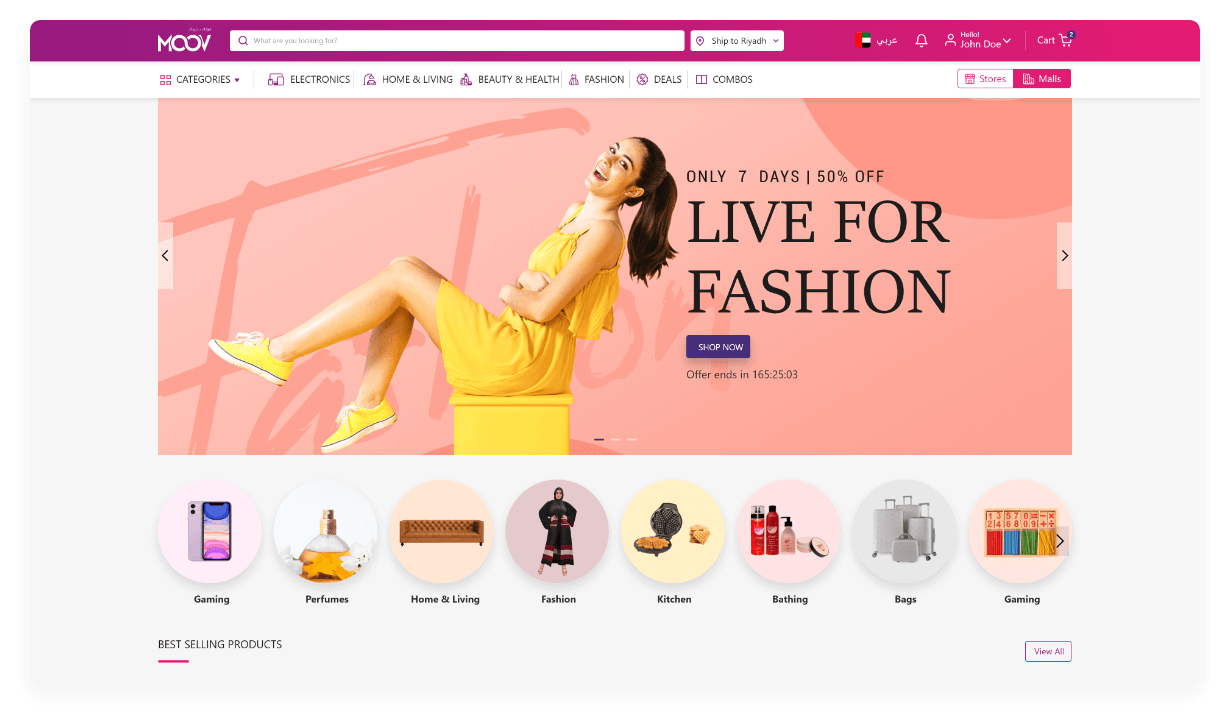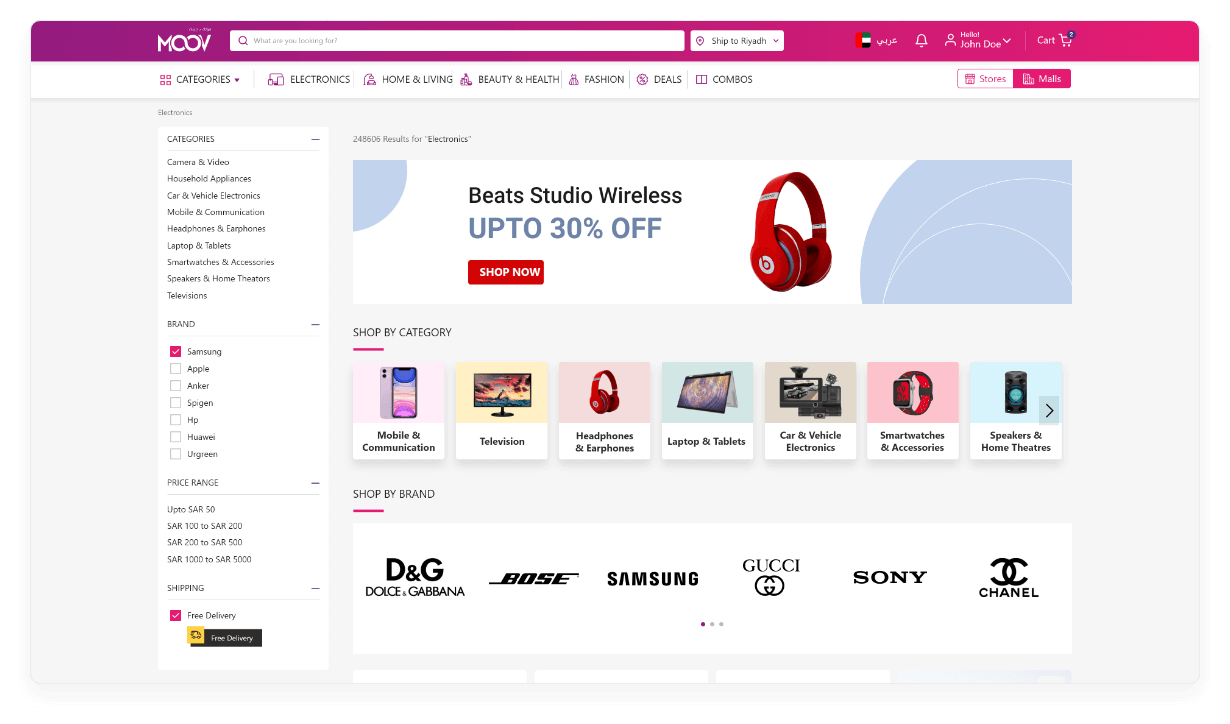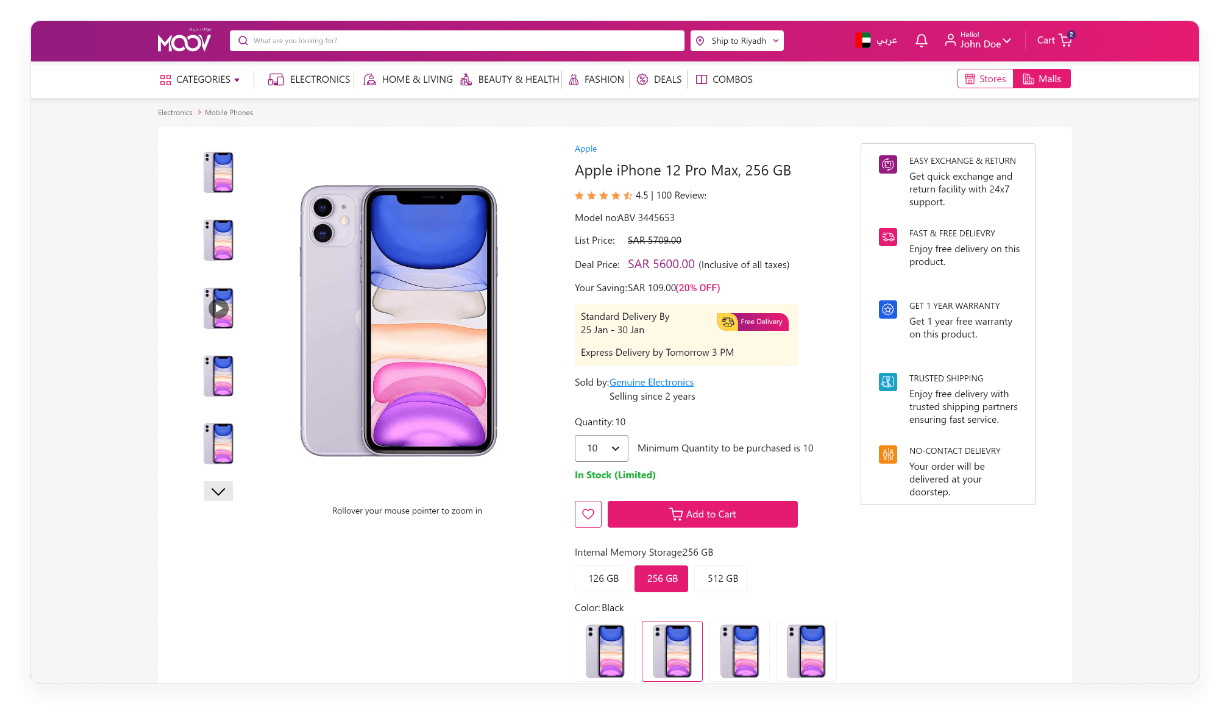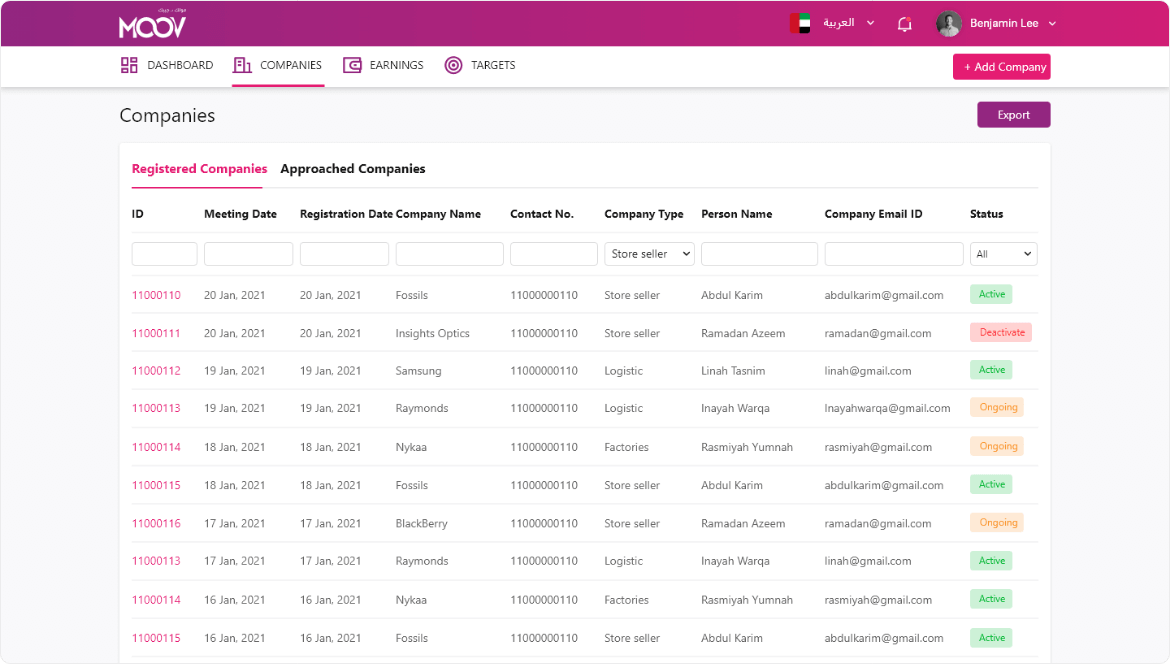 Want to Create a Website for Your eCommerce Business?
Let's connect. We have a team of professional web designers and developers to bring your ideas to life.
Looking for Web Developers to Make Your Project?