T-Cap:
Secure Precious Memories

In Digital Time Capsule

T-cap is the digital time capsule which allows you to save photos, videos and document files online that opens according to the time and date you set.
How the
T-cap.net Website

Benefits Our Client
We build a digital time capsule solution with the aim to secure memories as per the conditions of the time capsule. By developing a secured digital time capsule, users can easily upload images, audio, video, and text directly into cloud storage such as Google Drive and Dropbox. Our experienced Laravel web developers built T-cap allowing users to store and automatically send their information at a particular time and date.
The solution offers 4 types of time capsules, which are as follows.
Time Capsule
Countdown Capsule
Digital Will Capsule
Self-destruct Capsule
Here are the 3 benefits of T-cap web solution.
Organize all of your files in one place and send them to recipients automatically by adding them into a time capsule
Allows creating a secure and trusted online storage to keep your memories in digital format
Easy to access storage without keeping physical storage devices such as hard disk or pen drive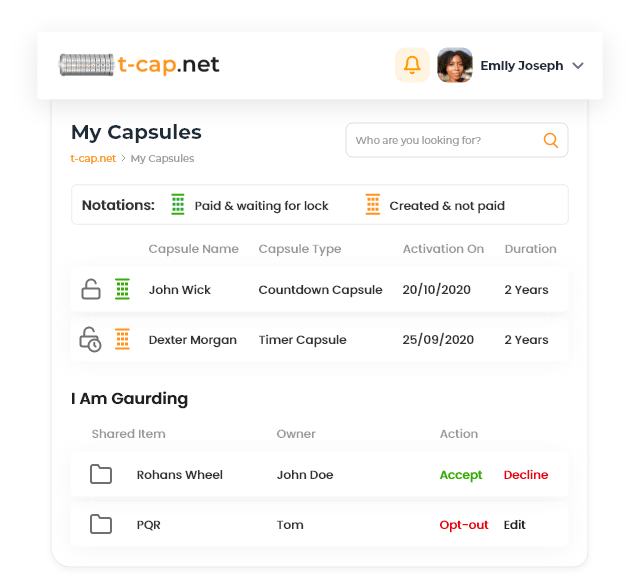 The Challenges Faced By the Client Prior to Developing the Platfor
Here are the challenges faced by the client prior to building T-cap.
All of the client's private details were in physical storage, he was looking to store his private information in cloud storage. Because he knew that cloud storage is comparatively more secure than physical storage. And, if physical storage gets misplaced, it can create problems for him. Later he wanted to send that information automatically to his family member on a particular date securely. But, such a solution didn't exist where he can store and send the memories automatically on a particular date.
Another challenge was the client was searching for a solution where he has the flexibility to increase and decrease the cloud storage space according to his choice. All the existing platforms were lacking this feature and only provided limited storage space to add memories. Even, there was no option to purchase additional cloud storage space.
T-cap.net
Store your favorite memories and keep them alive for years with the help of the T-cap platform.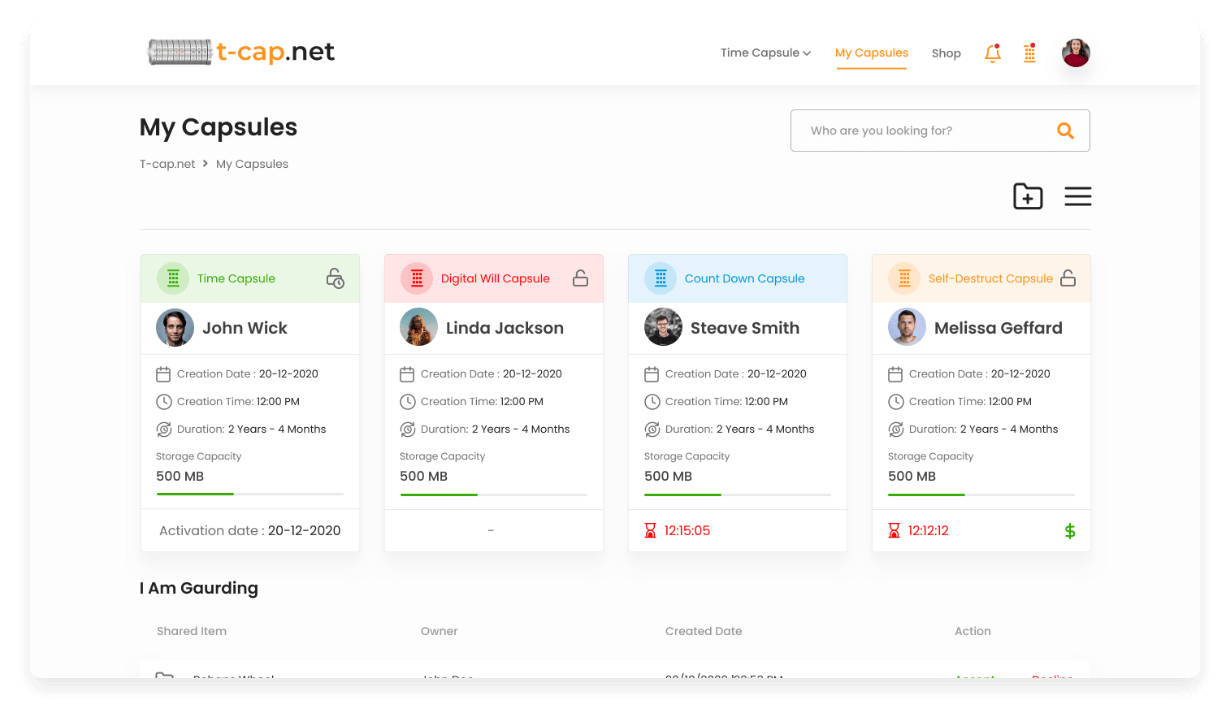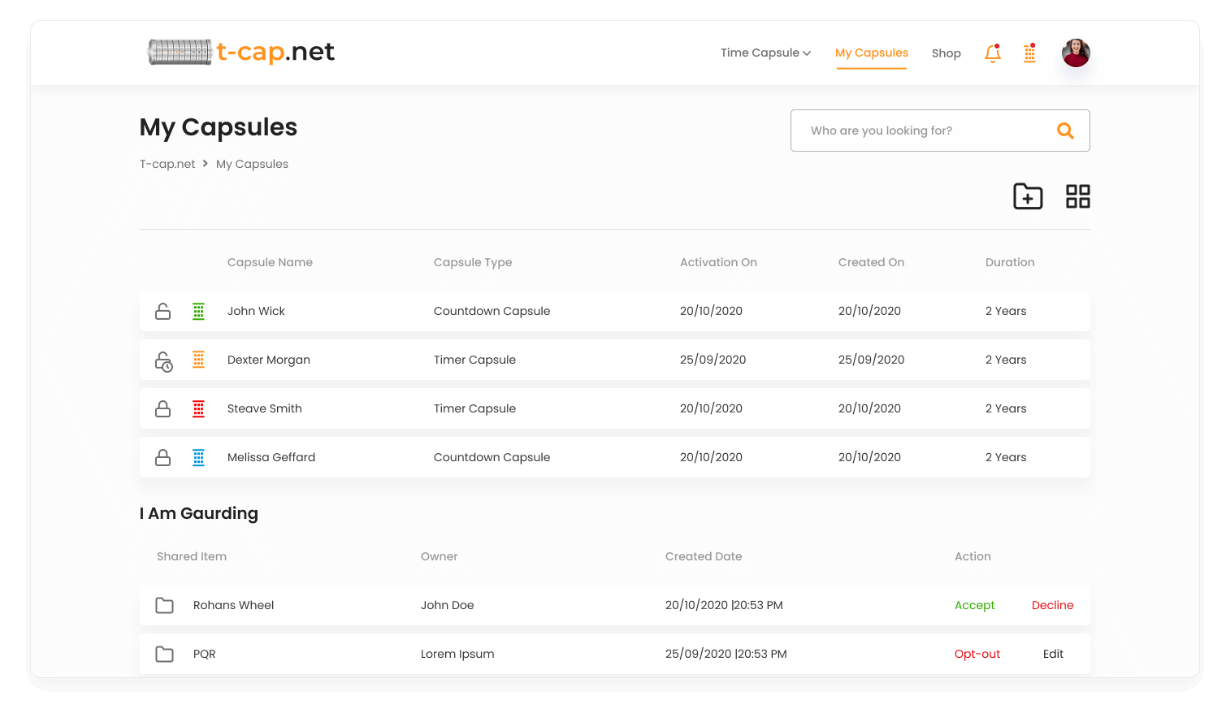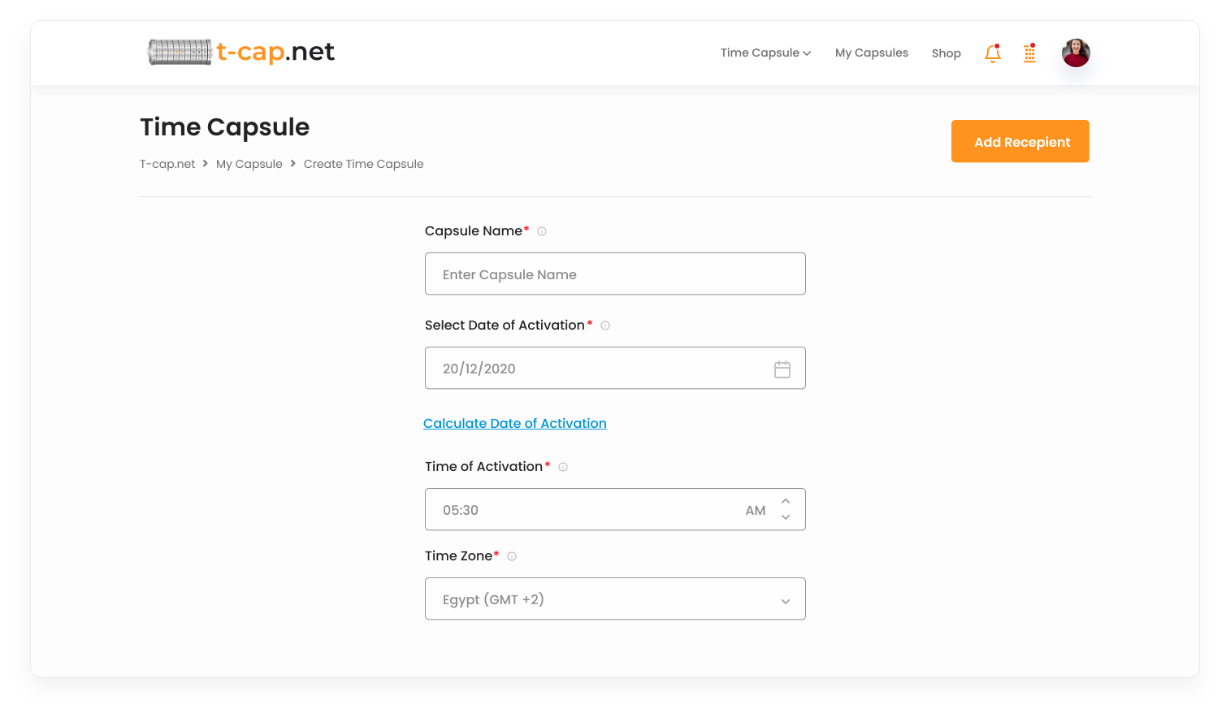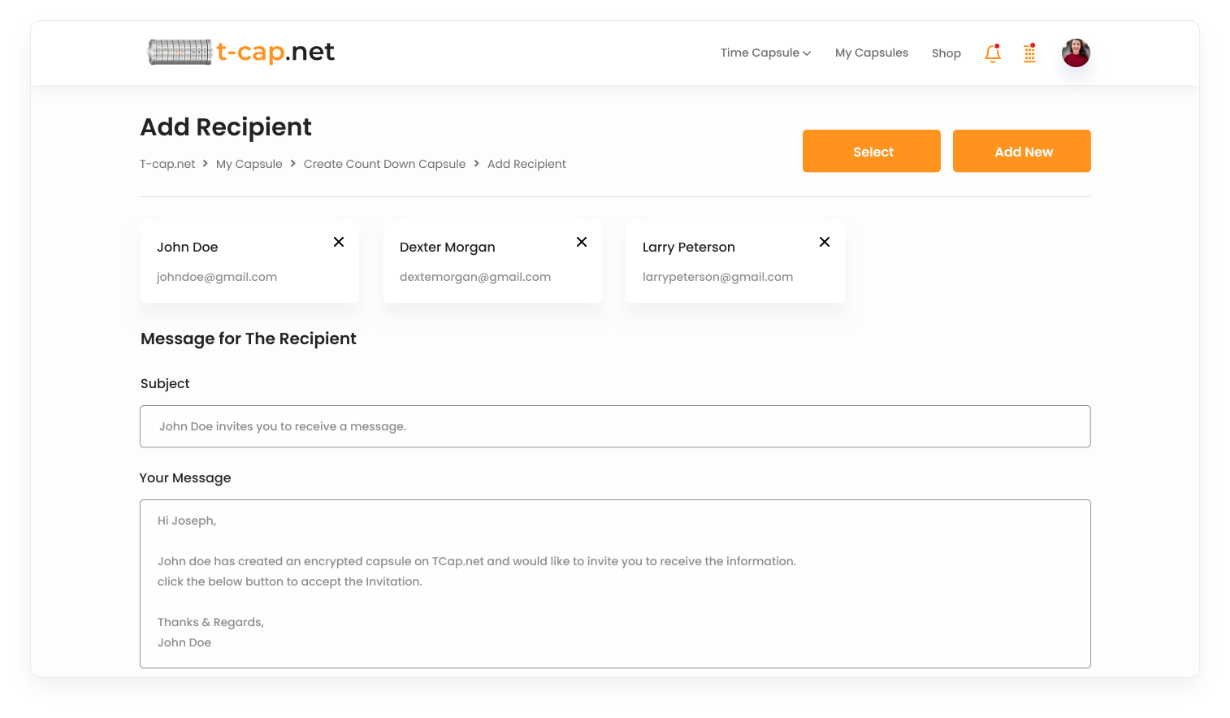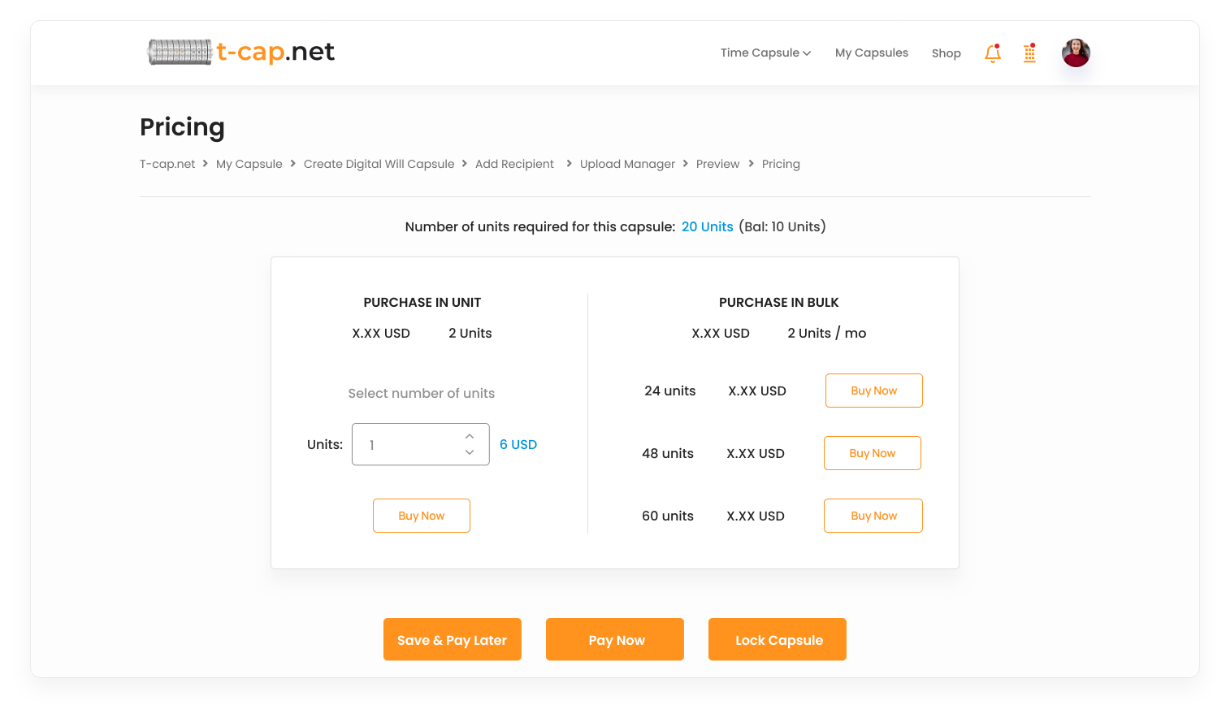 Want to Develop a Custom Web Solution?
We have experience building custom web solutions for different industries. Talk to our experienced web consultants and build a custom solution for your business.
Want to Hire Custom Web Developers?