Online Daily Deals Website

To Find The Best Offers In Nearby Stores

Slash Deals is a custom website solution that is used by 8000+ users. This daily deals website allows users to find the best offers in nearby stores in Botswana country.
How This Custom Daily Deals Site Slash Deals Benefits Our Client
Our experienced web development team created a web platform for Botswana people to find daily, weekly and monthly deals in nearby stores. This web platform displays the products deals and offers with filters like trending, latest, and store-wise. This custom deal finder website connects the people of Botswana and stores vendors, where people can find the best deals available, and works as a platform for vendors to list their product flyers. Here is how our custom deal finder website benefits our client.
Interactive UI with easy navigation, makes it one of the daily deal finder websites to find the latest deals and offers from

1400+

available deals of nearby stores.

Easy to find the latest and new deals

of nearby stores in Botswana helps our client to build a brand in the market.
This web platform allows clients to earn profit to advertise or showcase a particular vendor's offers at the top.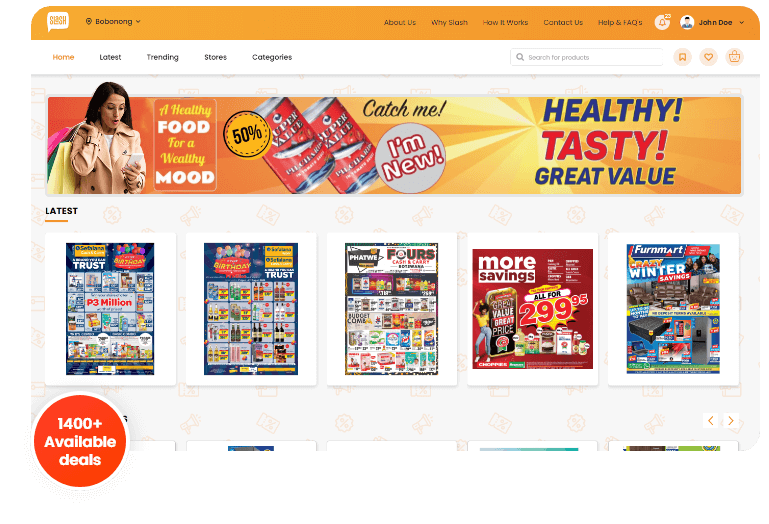 The Challenges Faced By Our Client Before Slash Deals Website
Not being able to find good deals brings disappointments in your shopping experience, and our client faced some similar obstacles. Here are some of the challenges faced by our client.
The client was unable to find a dedicated platform where all the deals and offers are specifically present of Botswana stores'. He needed to visit multiple stores physically and check websites to find the best deals or discounted prices. He was looking for a one-stop online marketplace for discounted prices and deals. And, there were no such web platforms available.
Different deals and discount websites available globally had very rare deals on Botswana stores. So, checking out such websites would be time-wasting and of no use to find daily deals in Botswana country. If he finds any website for their specific region, then there would be limited deals. He wanted to get specific offers and deals without wasting time on different websites.
Our client faced the challenge of not being to able check the details of a particular product present on the discounted flyers on discounts and offers websites. This resulted in an additional time of checking a particular product with a search filter. To check the description of a particular product listed on the flyer, he needs to search for that product and find it.
Slash Deals: Website Solution to Find Amazing Deals in the Nearby Stores
Our web team developed Slash Deals – an online marketplace that let people find the best and fresh deals available in nearby stores.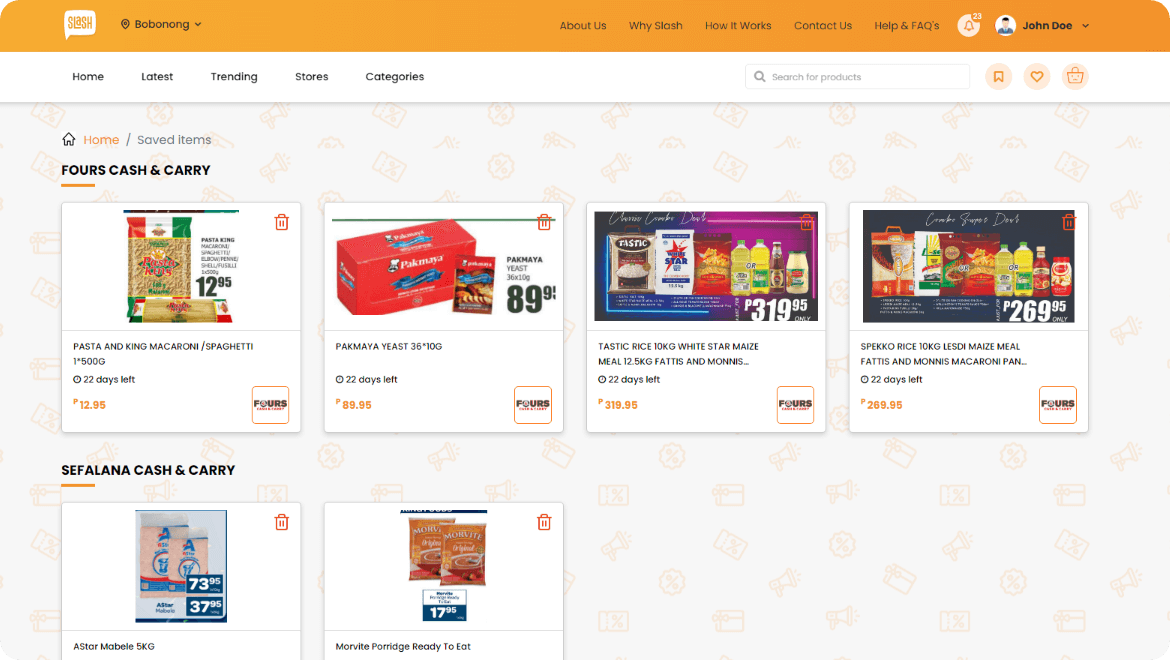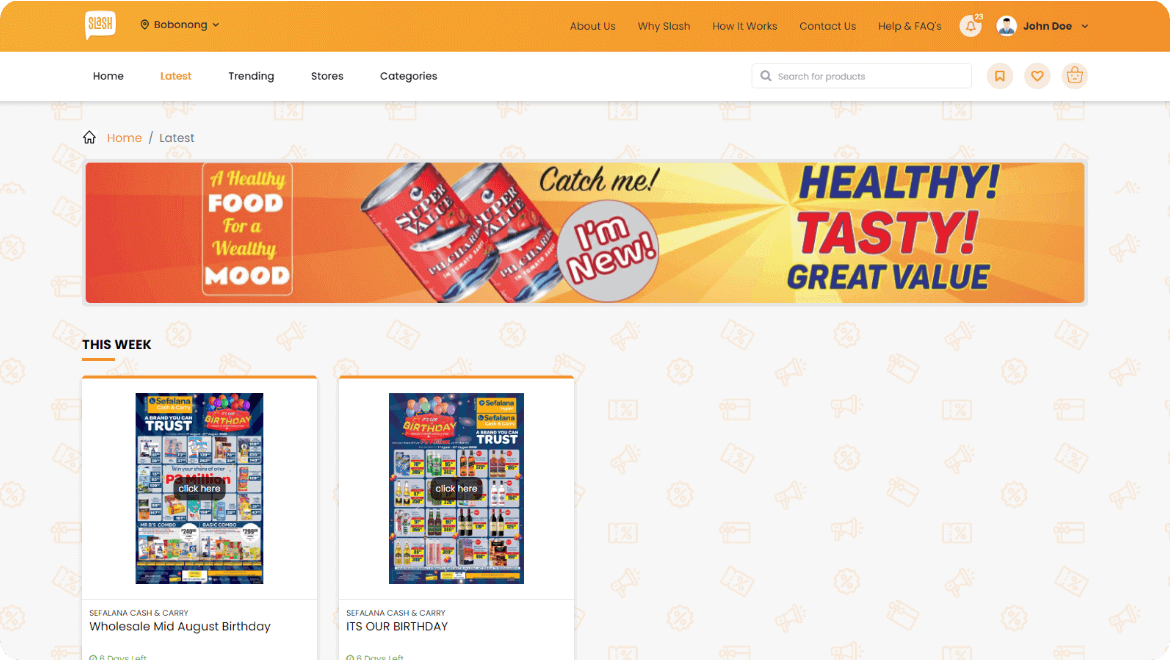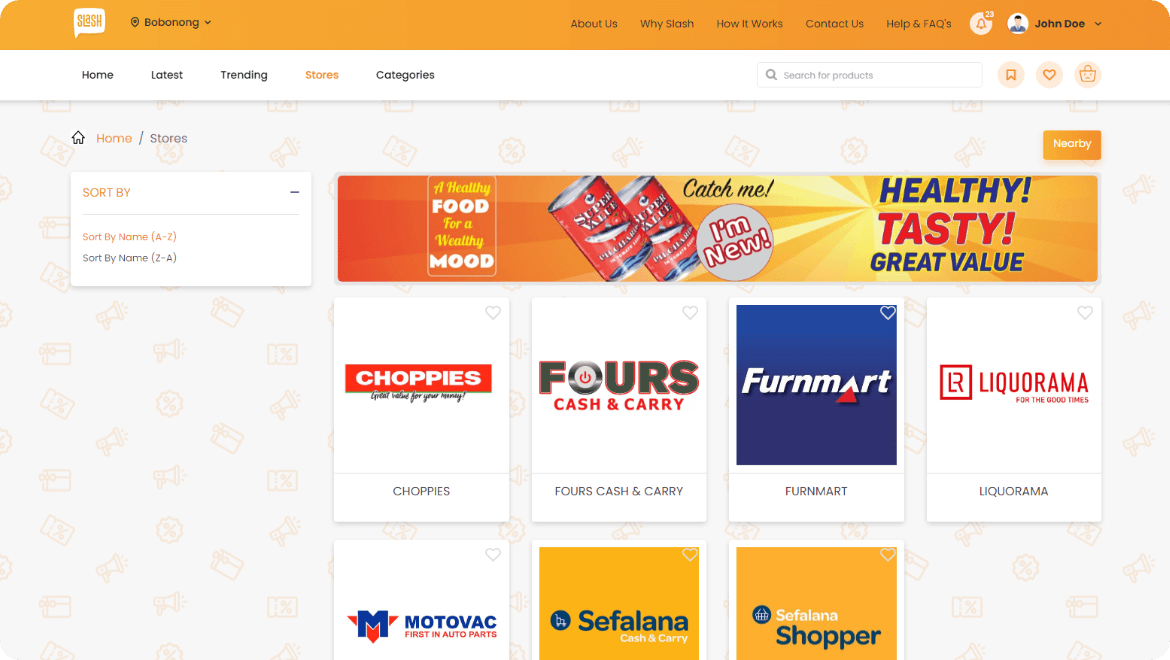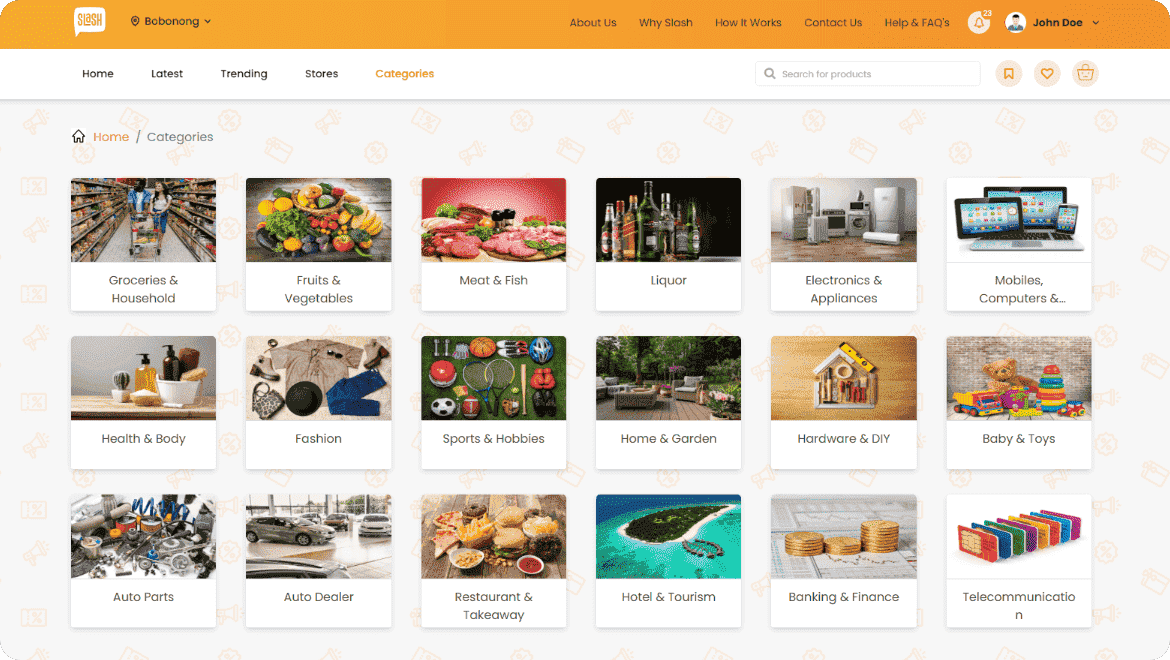 Want to Develop a Custom Website Solution?
Discuss your requirement with us. As a leading web development company, we have a team of experienced web developers to create custom solutions.
Want to Hire Experienced and Skill-full Web Developers?