Custom
Telehealth Platform

To Simplify Healthcare Access

MedCall offers phone and video-based telemedicine consultations for general health and occupational injuries with specialized Emergency Medicine doctors.
How
MedCall Advisors

Benefits Our Client
We have developed a fully functional on-demand telehealth platform solution for the past 6 years with the latest PHP and Yii technology. This solution is developed for workers' compensation, brokers, third-party administrators, and employers. Here is how MedCall helps these different users.
Worker's Compensation: Employees received the highest quality treatment from physicians in the shortest time.
Brokers and Third Party Administrators: When the workers are injured on the job, MedCall directly allows them to communicate with an Emergency physician via video call or phone.
Employers: MedCall gives physician telehealth triage to employees to allow employees to get immediate access to healthcare.
Our team is continuously incorporating advanced features to enable workers 24/7 access to emergency care. The web portal brings together contemporary telemedicine technologies without compromising on quality care. Here are the highlighting benefits of MedCall Advisors.
The solution allows reaching physicians via phone or mobile app anywhere. According to MedCall's official website, this solution helps to save $400 on average medical cost per injury which makes a significant difference in the patient's overall budget.
Rather than visiting the doctor physically, this telehealth platform resolves more than 78% of visits online. Therefore, the users are saving 86% compared to traditional emergency department visits.
MedCall easily replaces other local care and traditional nurse triage programs as it provides planned expense, limited productivity loss, detailed data capture, and worker's comp expertise, which no other solution offers.
The Challenges Faced by the Users
Here are some of the major challenges faced by the users before using the solution.
In the previous solution, users were facing performance issues while accessing MedCall. The performance of the web portal was not up to the mark. Also, the databases were unoptimized, resulting in an indexes slowdown in the entire portal. Therefore, it became necessary to update older technology to Laravel to retrieve the web solution to its original speed and keep the highest level of security.
Due to the unavailability of the 24*7/365 live chat feature and video call, it was not possible for the patients to book consultations with doctors. They are required to book an appointment and wait for longer hours before receiving the consultation. Due to the unavailability of the video calling feature it was difficult for the patients to get solutions in times of emergency. Due to this reason, patients had to wait for a longer time to connect with telehealth intake specialists which were delaying care and decreased patient satisfaction.
Prior to developing MedCall, users were struggling to get a consultation from the highest-quality physicians in a short amount of time. As users were required to manually search for physicians and book appointments, this process was taking a lot of time and resulted in dissatisfaction among employees.
MedCall Advisors
Screenshots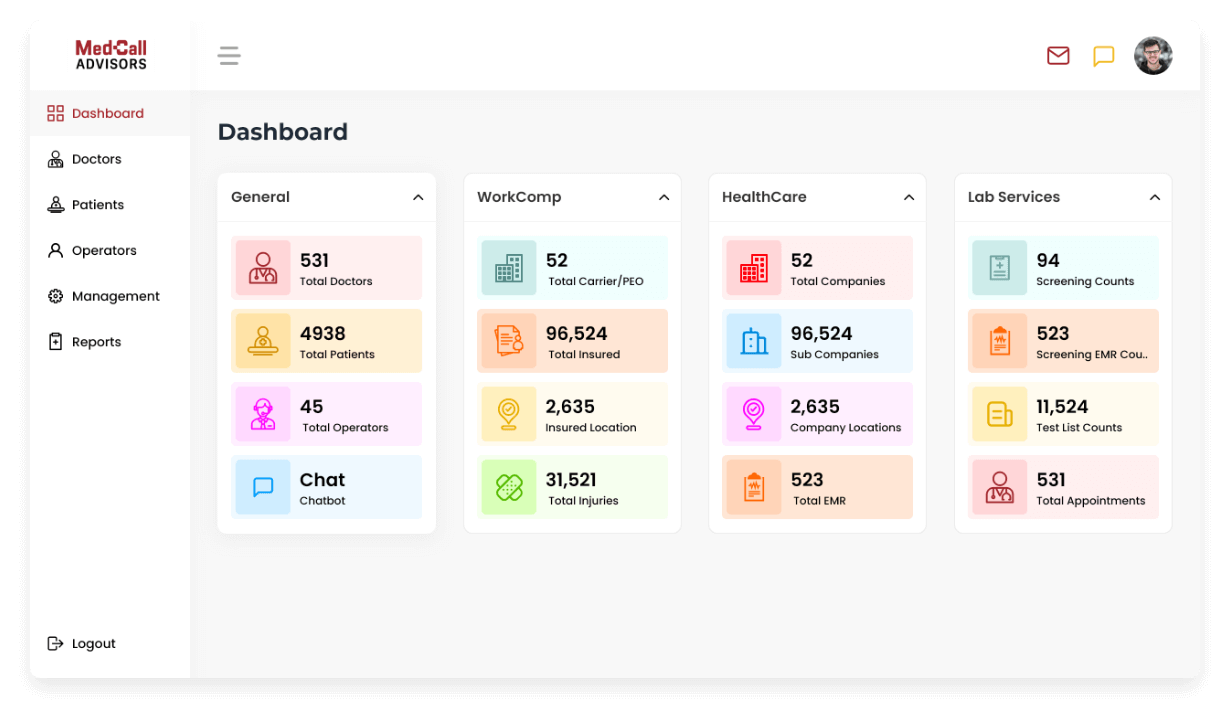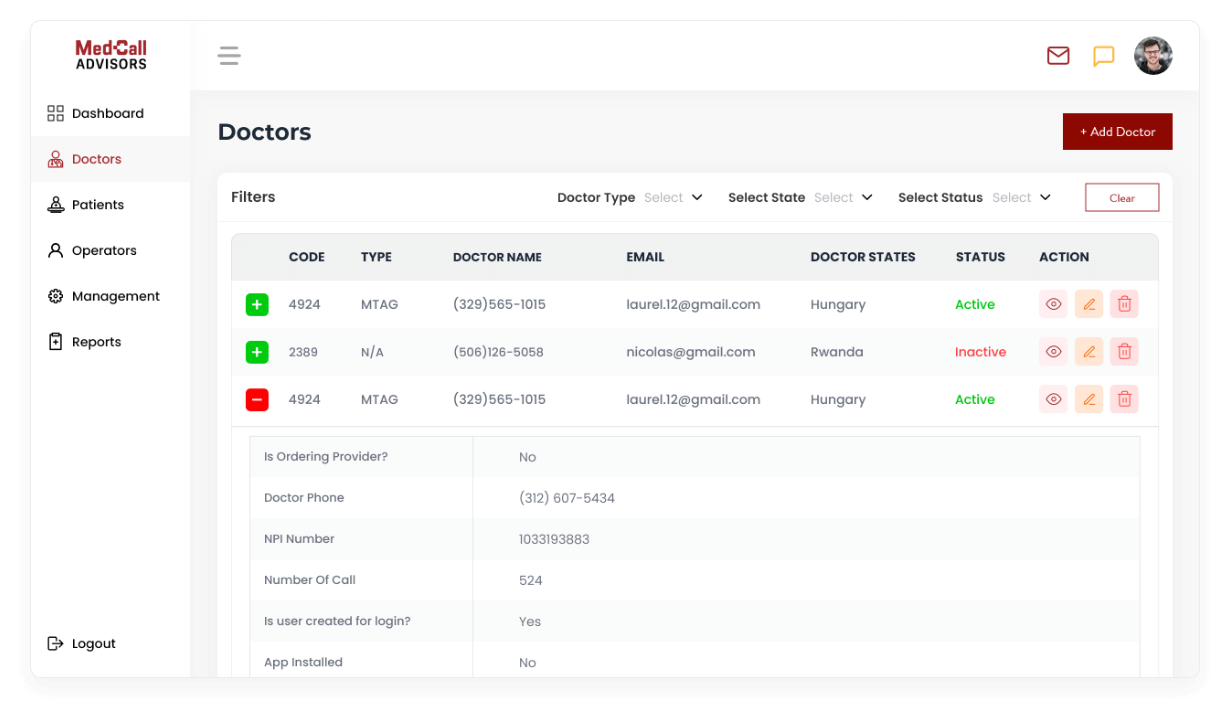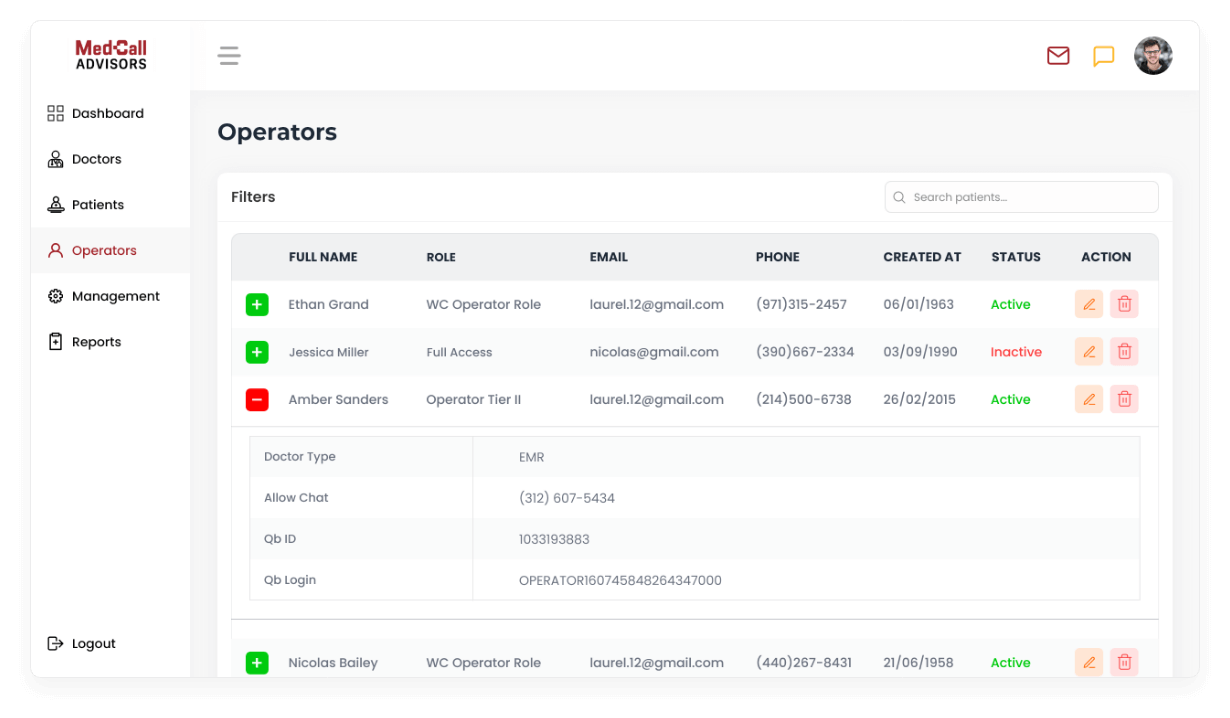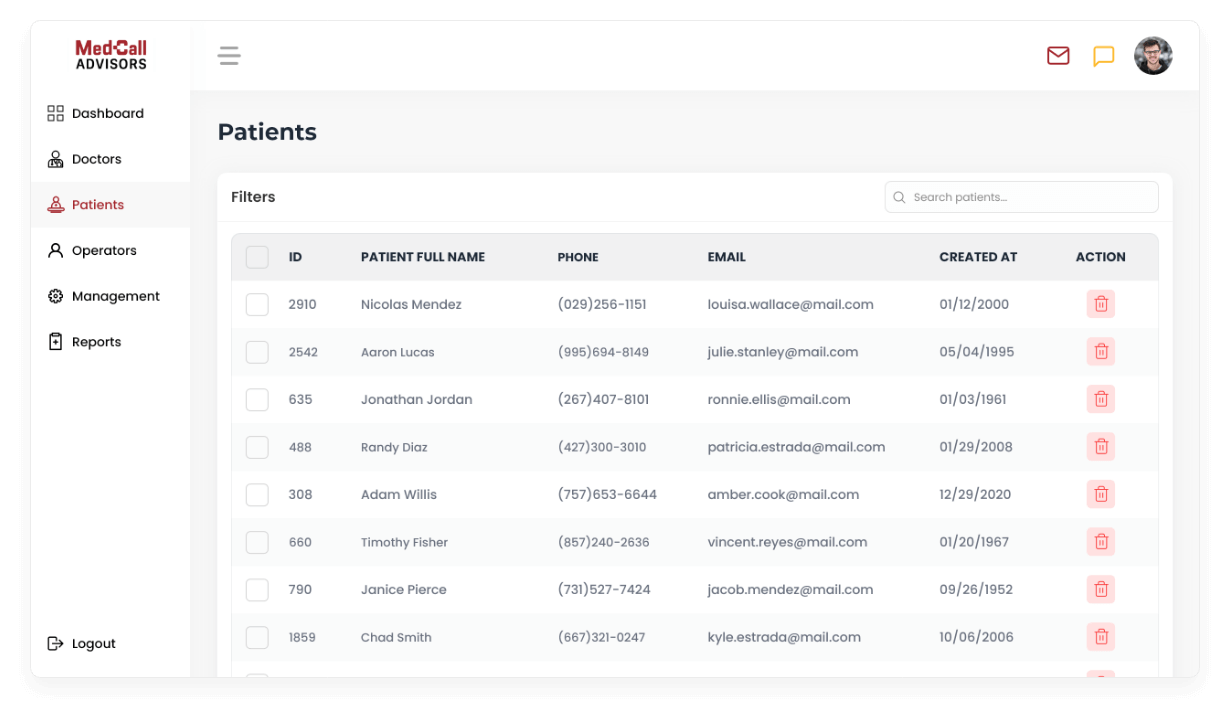 Want to Develop Enterprise Web Solution?
Talk to our web development consultants, and share your requirements with them. Let us create a web enterprise solution for your business.
Want to Hire Experienced Web Developers for Your Project?