Best Classified Site
to Buy and Sell Used Items
Snagit Classified is an online marketplace website like Craigslist in the USA to buy and sell the used stuff of your home within a few clicks.
How Snagit Classified Website Benefits the Citizen of the USA
If you are a user of the Snagit Classified website, this is how it can help you when you use this website.
Post classified ads of the products with ease in a few clicks.
Users are easily able to sell and buy used stuff in nearby locations.
Find the best and most valid deals from the verified sellers in your neighbourhood.
Communicate with verified sellers to negotiate for the products you want to purchase.
Enjoy an exclusive shopping experience with its intuitive and attractive interface.
Chat with different sellers and organize the conversation quickly.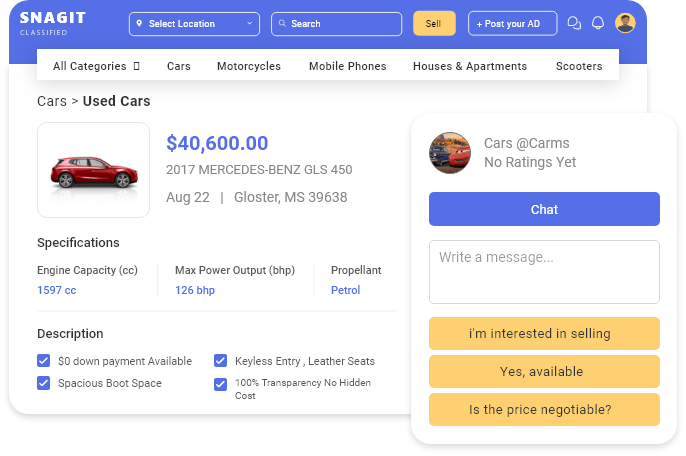 The Challenges Faced by Our Client Before Developing Snagit Classified Website
Before developing this platform, our client faced these three challenges.
Finding genuine sellers on the classified website is quite challenging. So, our client wanted to ensure whenever any users deal with sellers, then those sellers are verified. Therefore, he ensures this by creating algorithms in PHP that are able to detect bots and fraud sellers on the platform.
As there were famous online classified websites available in the market like eBay classified, very few of them had reviews and rating sections for users. To ensure this platform is equally authentic for sellers, he wanted to resolve the problems of fake users.
Effective and easy navigation of any classified website is the core part. While surfing some of the online classified websites, he faced problems with navigation on the website and certain confusion to use the website properly. So, our client wanted to develop a website that provides easy navigation.
Snagit Classified: The Best Classified Website
Intuitive, engaging, and handy, Snagit Classified website helps users to find the best deals as well as create a post for selling stuff.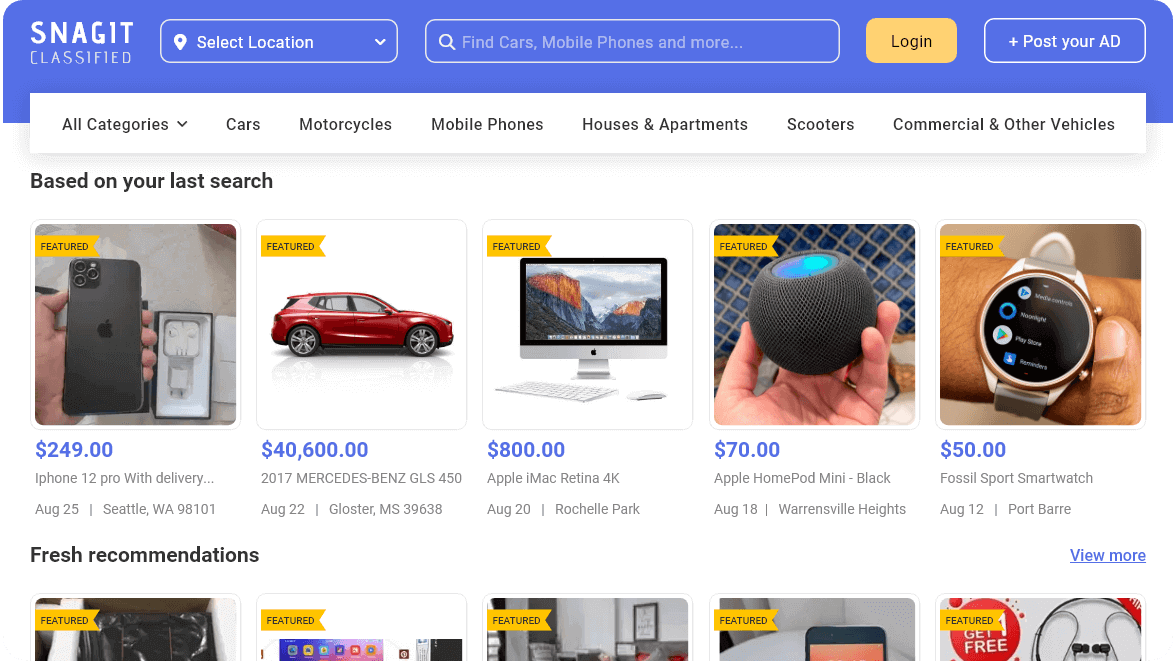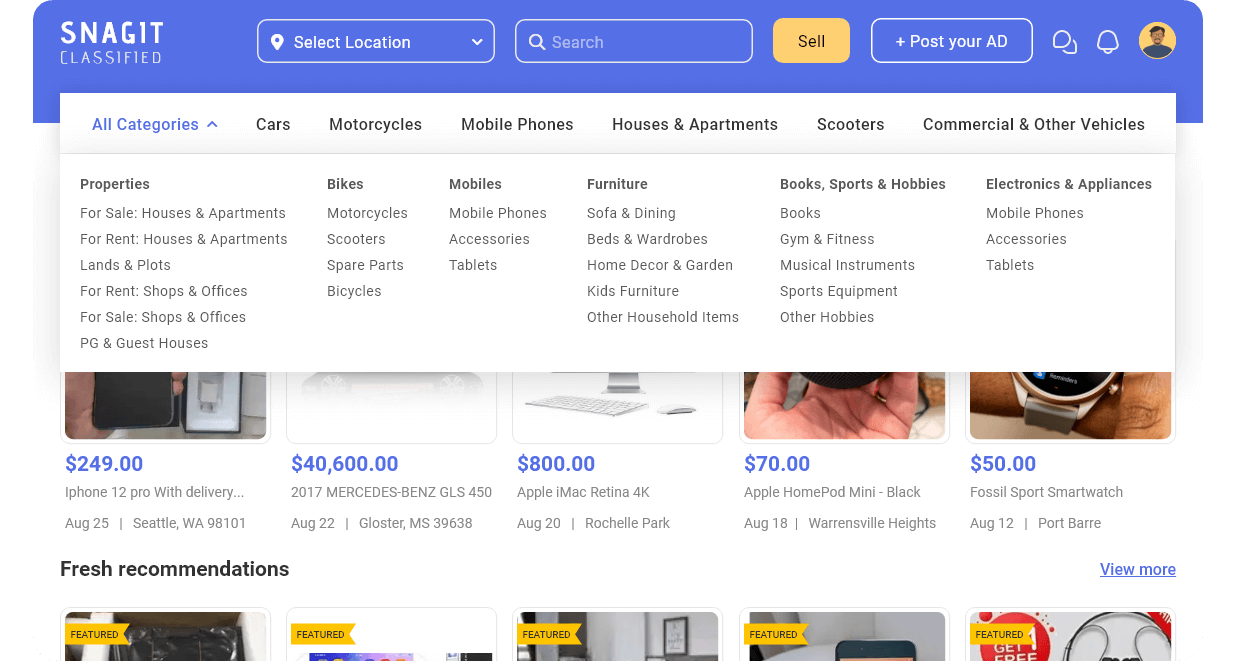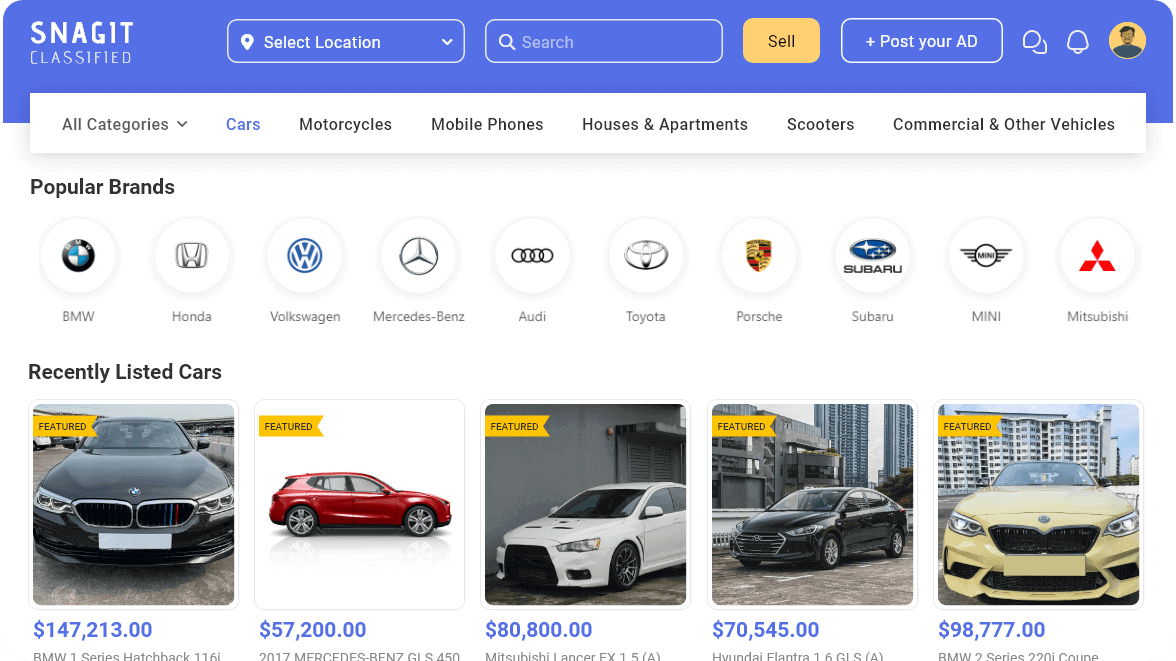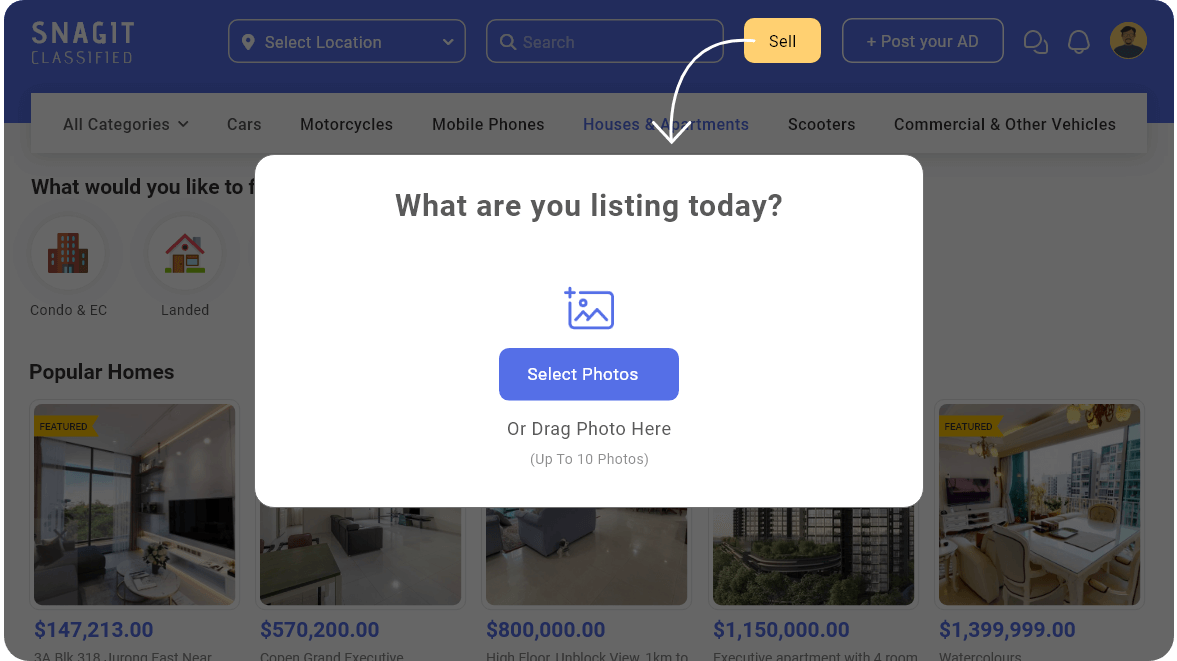 Want to Build a Custom Classified Website?
Let's talk. Share your detailed requirements with our web consultants. Get a free 30-min consultation.
Want to Hire Dedicated Web Developers?