Book Review

Website Platform

GRR is a book review website like Goodreads specifically designed and developed to get reviews on novel books in the gay genre. Authors of the USA can share their advanced readers' book copies for review before publishing.
How This
Book Review Site

Helps Our Client
We have designed and developed an online book review platform for authors who love to write books on gay romance. It is a website where authors share their ARCs (Advanced Readers Copies) to get reviews before publishing their books.
Once an author submits his/her book on the platform, then that book copy is shared with all the registered reviewers of the website. Reviewers need to write book reviews and submit them within the deadline of 15 days. The day when a book gets published on Amazon, Goodreads, and Bookbub, the reviewers are notified and asked to submit their reviews on different platforms.
800+ books listed and 900+ readers present on the platform
Completely streamlines the paper-based book review process
Centralized platform to manage 32500+ reviews
Efficient management of audiobooks and books from a centralized panel
The Challenges Faced by Our Client
Before developing the GRR platform, our client was handling the complete process of ARCs (advanced reader copy) manually, where he submitted his pre-published book to reviewers and gathered reviews of the book.
As the complete process of ARCs was manual, our client needed to manage multiple sheets for managing titles, new requests, user reviews, and audiobook files. Managing the whole process manually in the sheets was hectic and time-consuming. Also, it resulted in mismanagement sometimes. This way, the client needs to spend more time managing things rather than growing his business.
Tracking and managing the reviews of different books in the Excel sheet was a complex and lengthy process. Our client needs to update the sheets and check the status of reviewers whether they have submitted their reviews or not. Based on that, he needs to update the status of each book that is in review.
Finding non-active reviewers is quite challenging when you have a lot of reviewers on the platform. So, to remove or blacklist the inactive reviewers, the client updates the sheet every time after each book review completion. This results in more work and consumes time for our client.
GRR: An Interactive and Easy to Use Book Review Website
GRR helps to add new books, manage reviews, manage reviewers, the total number of reviews, manage payment and get advanced analytics from the platform.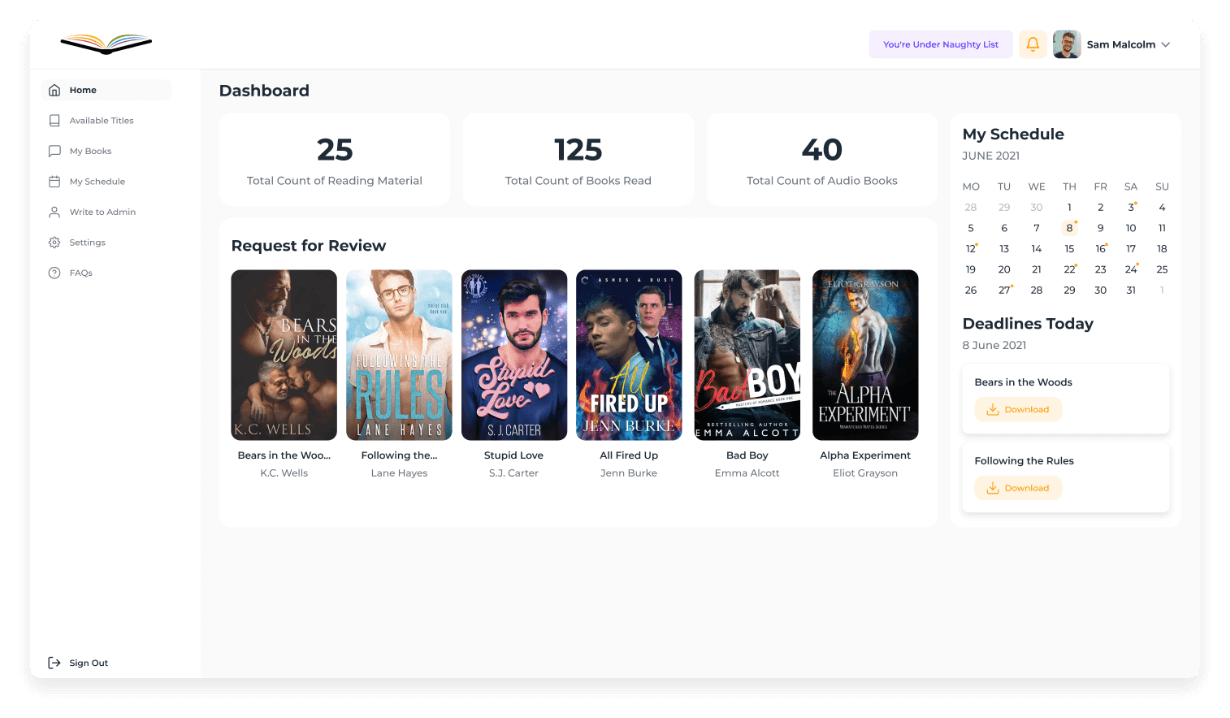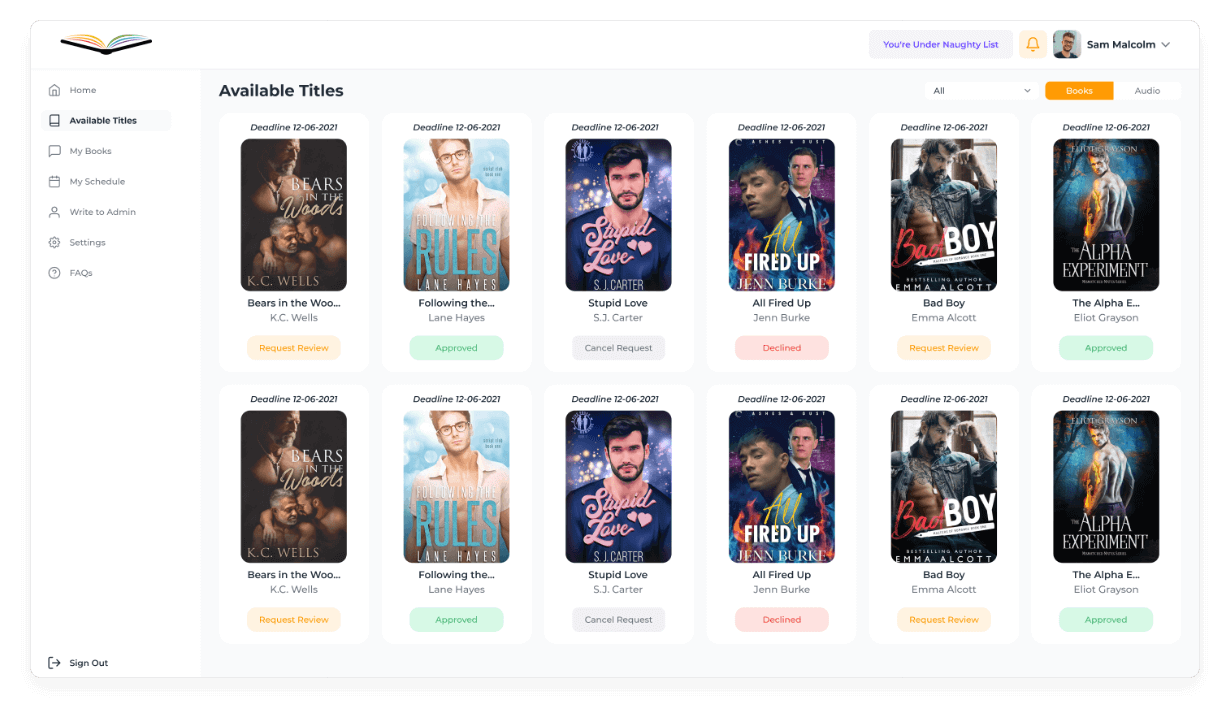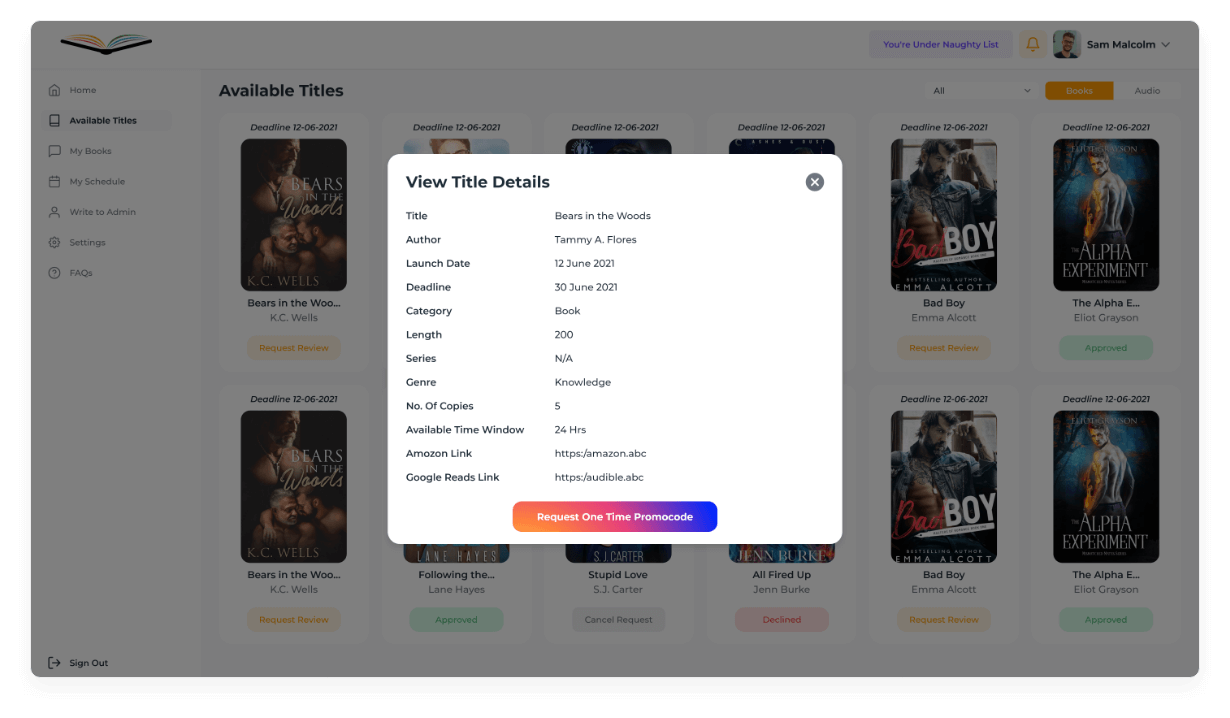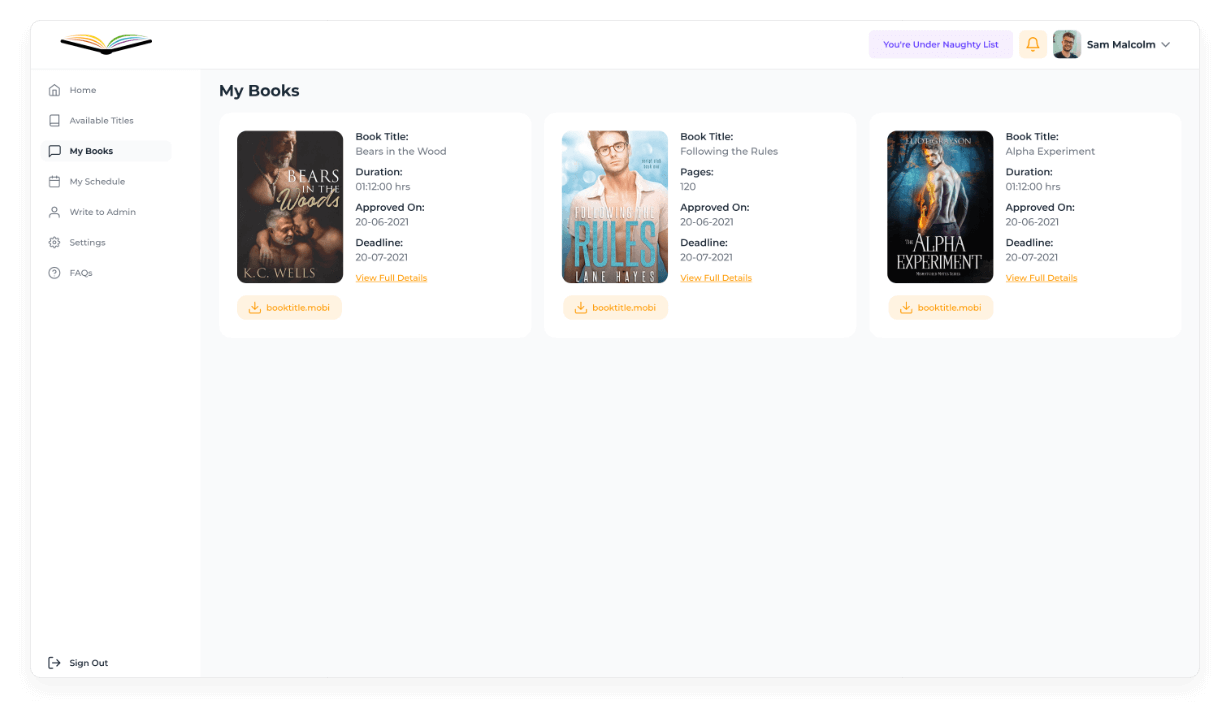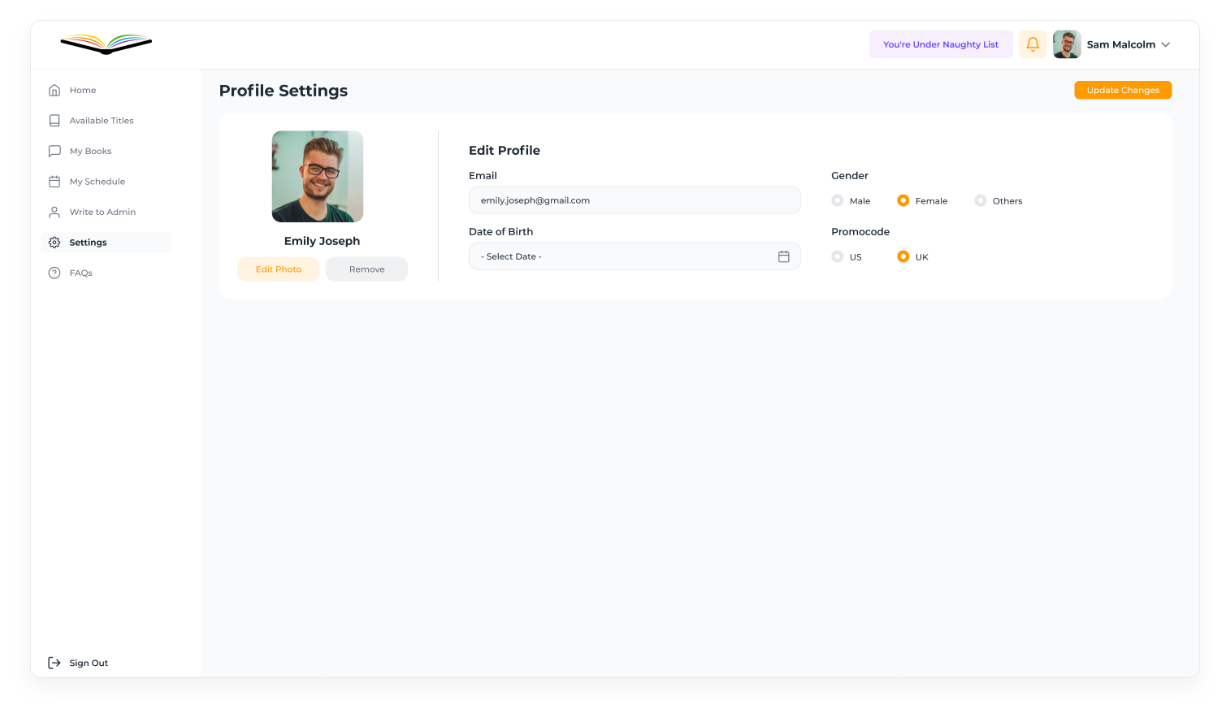 Want to Create a Custom Web Solution?
Monocubed is a leading web development company in Canada, having experience in developing custom web solutions for businesses.
Looking for Web Developers to Make Your Project?