Airbnb-Like Website To Book
Recovery Facilities
Recovery and Retreat is a custom web-based platform, similar to an Airbnb-Like website that connects recovery facility providers to travellers around the globe.
How Recovery and Retreat Helps Travelers and Recovery Facility Providers
We have designed and developed a web-based solution that connects recovery facility providers to the medical tourism, health and wellness traveller. It's the same as an Airbnb solution, especially for booking recovery facilities around the globe.
Here is how Recovery and Retreat helps travelers and recovery facility providers.
Recovery and Retreat helps travelers around the globe to

find curated recovery houses in a single place only

. As a traveler, you can browse, filter, and save your favorite recovery houses in any city.
With Recovery and Retreat, it becomes easier for the recovery house owners to

list their services and activities online for free

. As an owner, you don't have to pay anything to list your services and activities on the platform.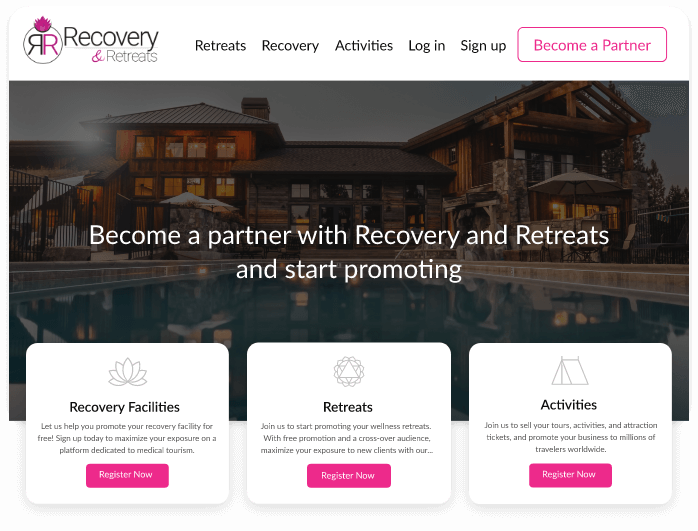 The Challenges Faced By a Client
Here are some of the core challenges faced by the client before developing the Recovery and Retreat solution.
Before the Recovery and Retreats, it was challenging to find the perfect place for post-surgical recovery and retreat at one step. It was time-consuming and challenging to find multiple services in a single website.
Taking proper post-surgery care is as important as getting medicine. The client believed that aftercare should also include access to valuable content to help you with diet, health, and staying relaxed. However, there was a lack of useful content to guide users about the benefits and perks of availing the service.
Another challenge was unavailability of platforms for the owners to list their recovery and retreat services. There were multiple recovery and retreat solutions but all lacked the basic listing feature.
Recovery and Retreats: A Custom Web Solution for Rejuvenating Home Stays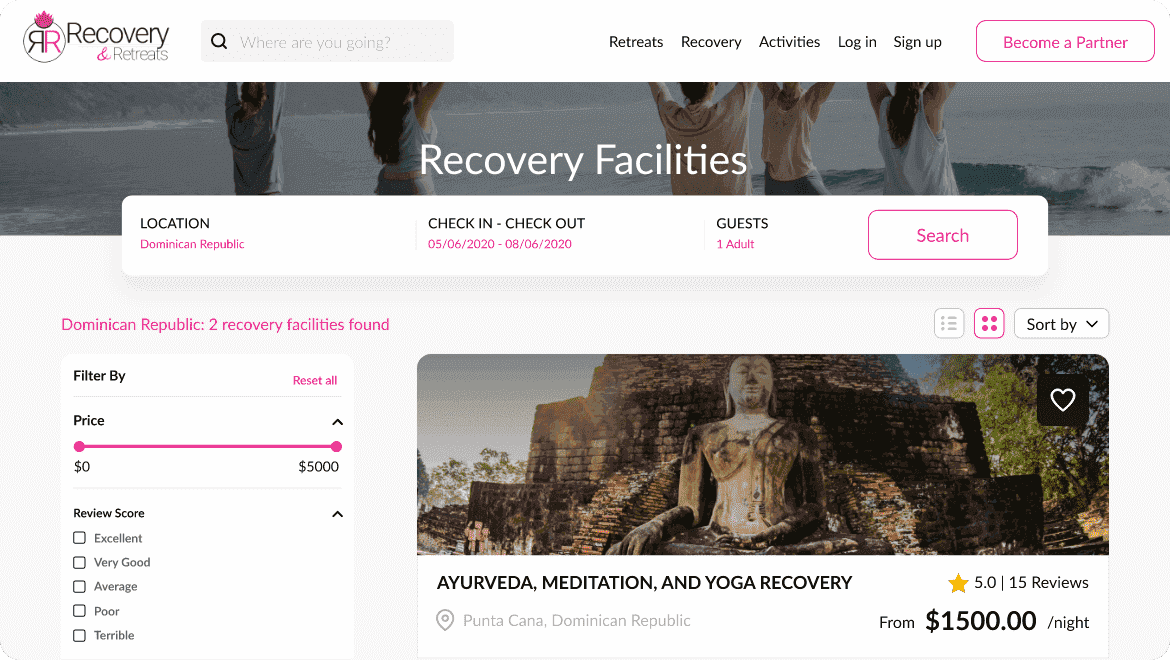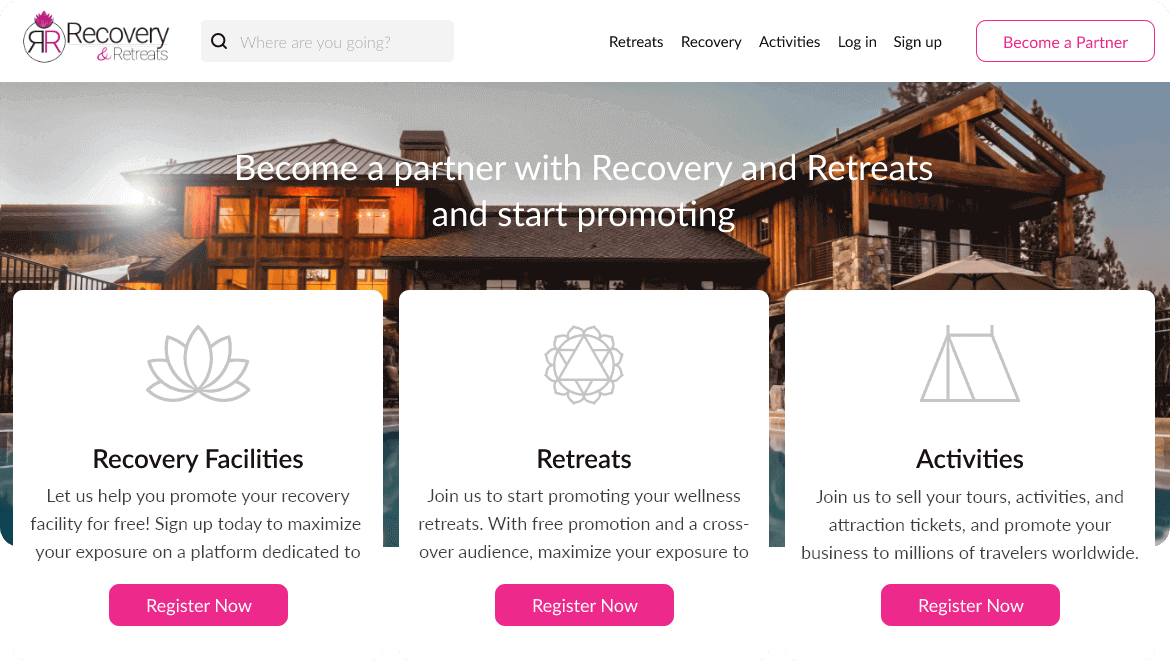 Want to Build a Custom Web Solution?
Let's talk. We have experience in developing custom solutions. Contact us now and develop your custom web app to optimize your business operations.
Want to Hire Experienced Web Developers?